Frontline Blog
2022 in review
December 2022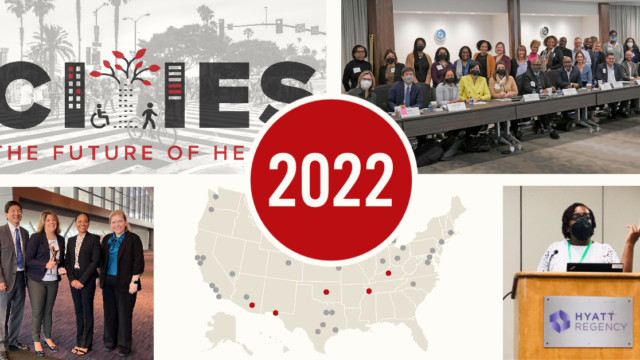 In 2022, the public health field experienced another bracing year of challenges and opportunities. Our members – big city health commissioners – again showed their steadfast dedication to protecting and promoting the public's health.
Their tireless work was recognized not just in their own communities, but also by the field. In November, the Fries Foundation, in partnership with the CDC Foundation, awarded the Big Cities Health Coalition (BCHC), the Association of State and Territorial Health Officials (ASTHO), and the National Association of County and City Health Officials (NACCHO) the 2022 Fries Prize for Improving Health to honor the work of the three organizations' member health departments.
This past year marked a special occasion for the Big Cities Health Coalition as we celebrated the 20th anniversary of our founding by former NYC Health Commissioner and CDC Director, Dr. Tom Frieden, and former L.A. County Health Officer, Dr. Jonathan Fielding. We celebrated this anniversary in June at our Cities: The Future of Health Summit, where we released our Urban Health Agenda.
In our 20th year, we also became an official independent 501(c)3 organization. (Note our new mailing address.) We are profoundly grateful to the organizations that have served as our backbone over the years – the de Beaumont Foundation, and in particular, their President and CEO, Dr. Brian Castrucci, and COO, Ariel Moyer; NACCHO and its executive leadership; and BCHC's first home, the New York City Department of Health and Mental Hygiene. We would not be where we are today without the support from these critical partners and from so many others, including our current foundation funders: CDC Foundation, W.K. Kellogg, Kresge, and Robert Wood Johnson. We look forward to many more years of partnering with our colleagues at each of these organizations to continue to advance the public's health.
Finally, we want to thank our members, the life blood of this organization, not only for all they do day in and day out in their communities, but also for their dedication to, and support of, BCHC and the field at large. In 2023, we pledge to continue to address the politicization of public health, and work to counteract public frustration has hampered the routine work local and state health departments, whose sole purpose is to protect and promote the health of those who live in their jurisdictions.
We wish everyone a happy and healthy holiday season and a wonderful new year. We look forward to working with you in 2023. Keep reading for some highlights of 2022. (In an upcoming post, we will review media highlights from this year.)
January
BCHC leadership communicates a big cities perspective on how to improve vaccine equity to the White House COVID Equity Taskforce.
BCHC and Drexel's Urban Health Collaborative publish a data brief documenting the relationship between obesity and urban environments.
February
BCHC and the Council of State and Territorial Epidemiologists (CSTE) release a joint report documenting a dire shortage of epidemiologists in city health departments.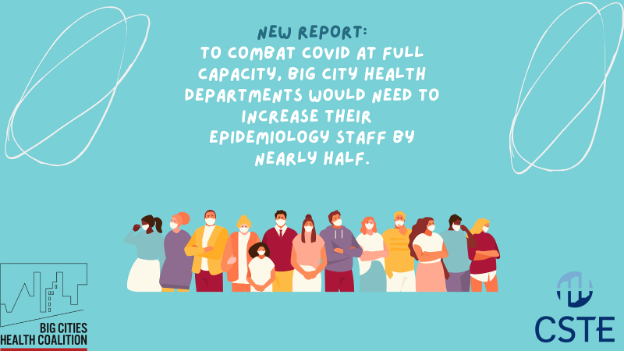 Lonias Gilmore and Elizabeth Green join BCHC's staff as our Health Equity and Social Justice Director and Communications Director, respectively.
March
Six new jurisdictions join BCHC, bringing our total membership to 35. The new members are El Paso, Louisville, Milwaukee, Oklahoma City, Pima County (Tucson), and Shelby County (Memphis).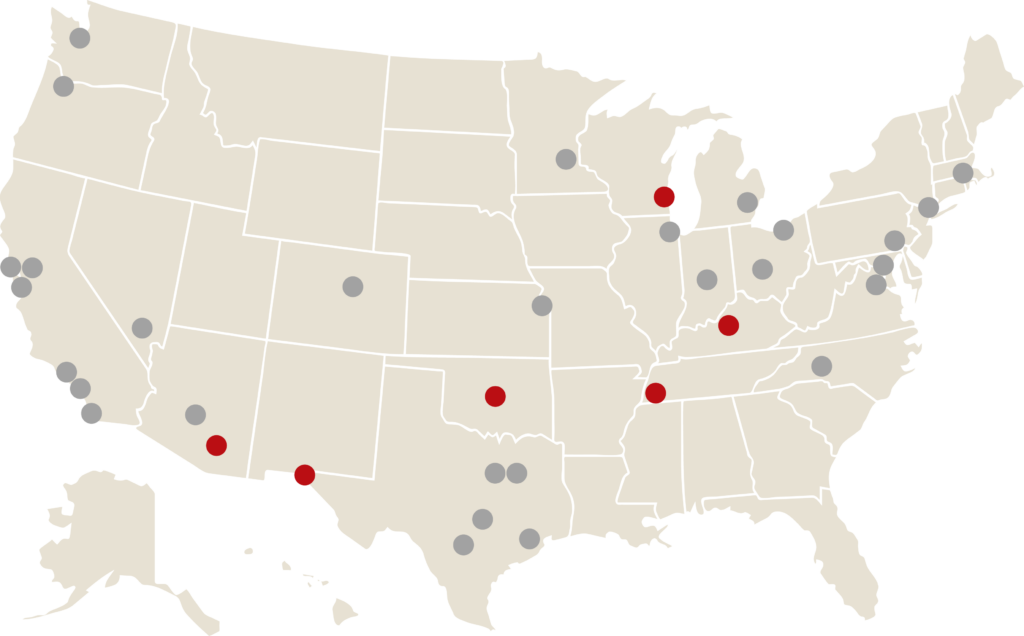 Our analysis of Public Health Workforce Interests and Needs Survey (PH WINS) data shows that the pandemic has had a particularly high toll on big city health department staff.
April
The U.S. hits a devastating milestone: 1 million deaths from COVID-19. We reflect on the meaning of that moment.
BCHC co-leads an effort with Prevention Institute, Safe States Alliance, and 40 other health organizations to urge Congress to invest at least $250 million in a Community Violence Intervention Initiative at CDC.
May
Washington Post Live's first in-person event since February 2020 features two BCHC members, Drs. Cheryl Bettigole and LaQuandra Nesbitt, health commissioners for Philadelphia and Washington, D.C., respectively.
June
Nearly 100 public health leaders, including BCHC members, gather for BCHC's Cities: The Future of Health Summit in D.C. It marks the first time our coalition has met in person since the COVID-19 pandemic began. BCHC unveils its Urban Health Agenda at the event.
At the summit, BCHC also celebrates its 20th anniversary, highlighted in this video and historical timeline.
After the Supreme Court overturns Roe v. Wade, 30 BCHC members release a joint statement recommitting to ensuring that "reproductive health care, including the right to safe and legal abortions, continue to be a cornerstone of our public health practice."
Kaiser Permanente launches its Center for Gun Violence Research and Education. As part of this effort, BCHC begins developing community safety messaging.
July
At the NACCHO 360 conference, Dr. Mysheika Roberts, BCHC board chair and Columbus health commissioner, presents the Urban Health Agenda in a plenary session (pictured below). Immediately after, BCHC staff host a breakout session on Chicago's innovative and anti-racist violence prevention work.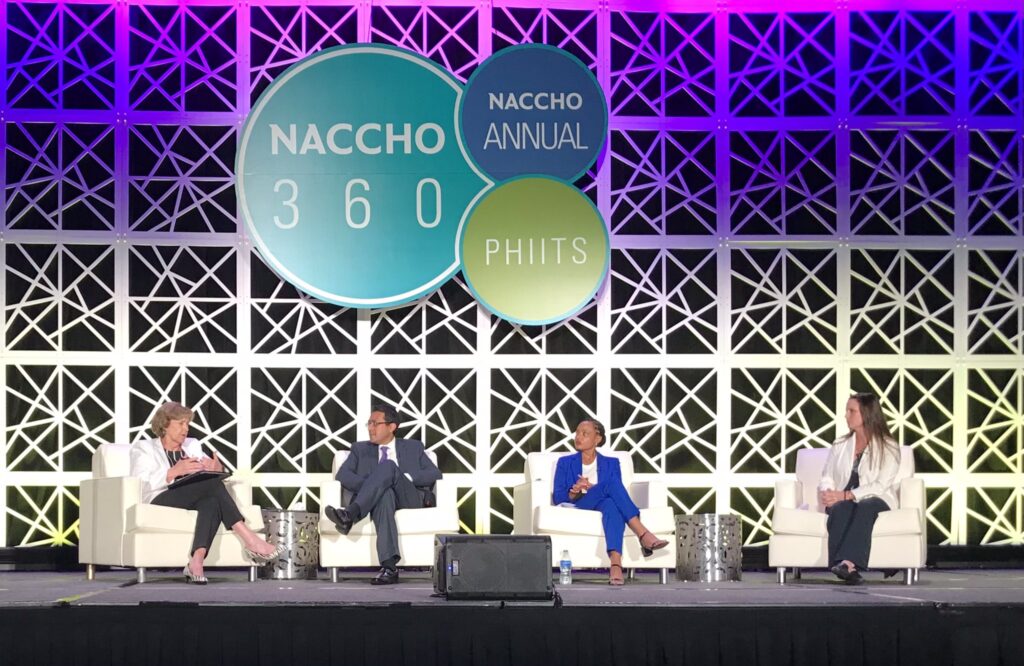 August
BCHC begins keeping a weekly, cumulative count of mpox cases in its member cities. The numbers show that more than half the cases nationally are in BCHC cities, though at first the vaccine allocation does not match those proportions. BCHC holds a media briefing to inform national health reporters about big cities' work to mitigate the outbreak.
September
BCHC and Drexel University's Urban Health Collaborative release 2020 data on the Big Cities Health Inventory database platform. Among other things, the new data show that deaths from guns and drug overdoses surged in big cities in 2020.
BCHC release a substance use disorder policy brief calling on Congress to, among other things, pass the Mainstreaming Addiction Treatment (MAT) Act and allocate more predictable and ongoing federal funding directly to big cities to combat the ongoing overdose epidemic.
Our Health Equity and Social Justice Director, Lonias Gilmore, attends the White House Recovery Month Summit (pictured below).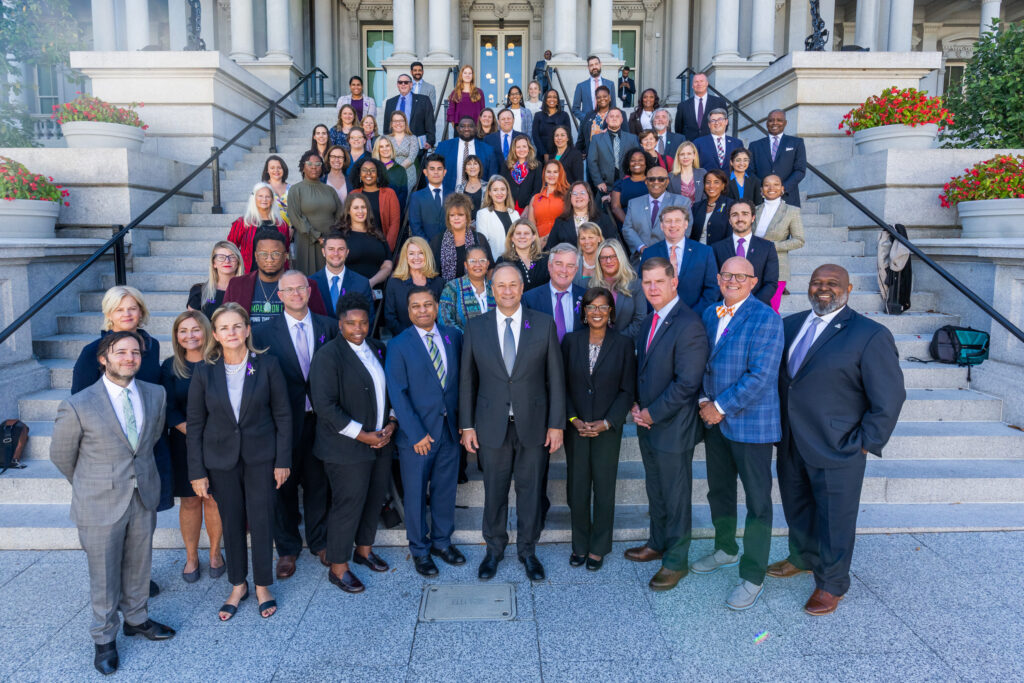 October
BCHC Executive Director Chrissie Juliano and Drexel Dornsife School of Public Health Associate Dean Jen Kolker present the Big Cities Health Inventory data platform at the International Conference on Urban Health in Valencia, Spain.
November
At the American Public Health Association meeting in Boston, the CDC Foundation and Fries Foundation award BCHC, ASTHO, and NACCHO the 2022 Fries Prize for Improving Health.
BCHC members convene in the CDC Foundation offices in Atlanta to strategize and meet with CDC leadership (pictured below).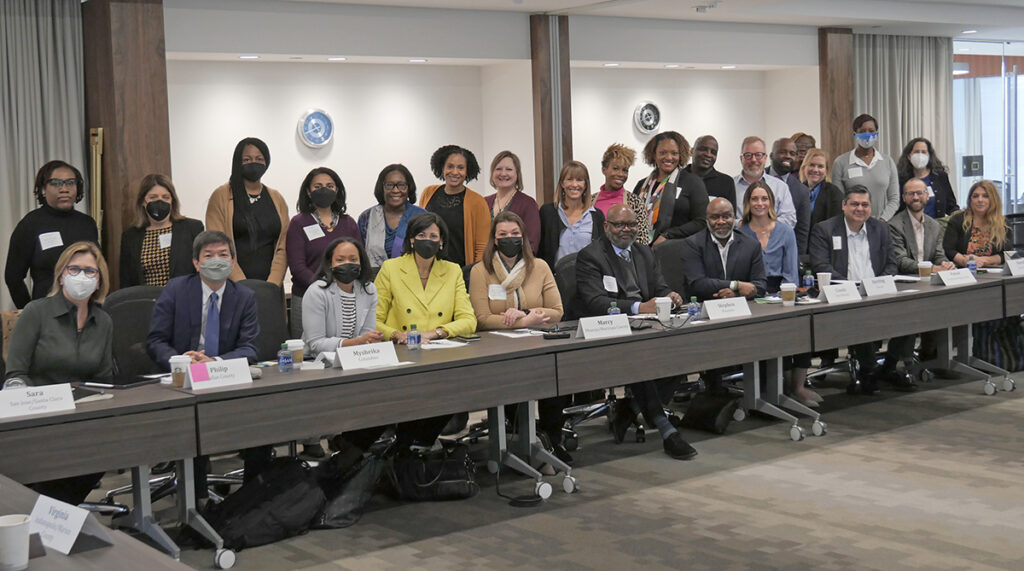 December
CDC makes an unprecedented investment in keeping local governmental public health strong by awarding more than $867 million to city and county health departments in major metro areas alongside their state counterparts.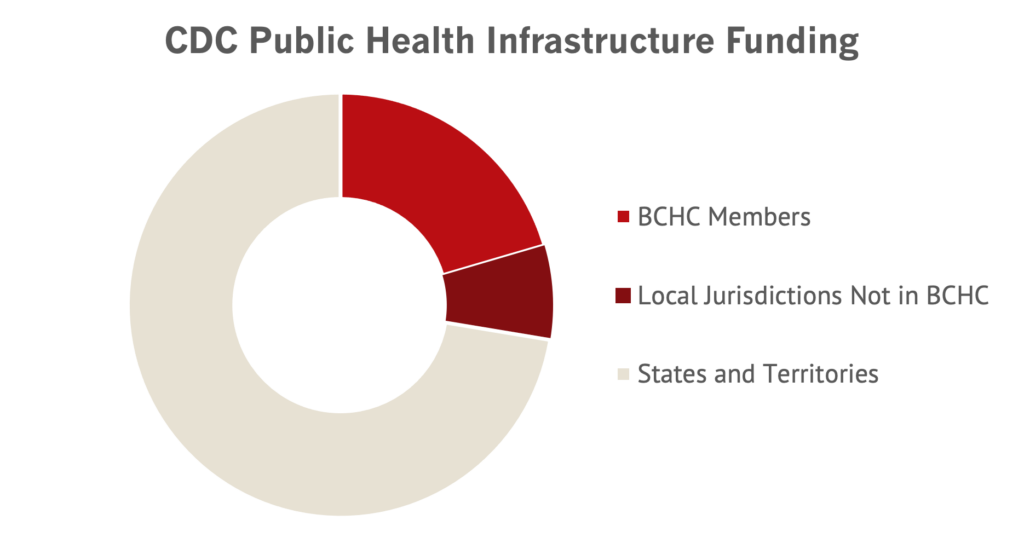 BCHC launches a webinar series highlighting our members' work to put the Urban Health Agenda into action.
BCHC and Prevention Institute release a brief that calls upon the public health field to renew its commitment to racial justice.