Frontline Blog
BRIEF: Centering racial justice in the public health ecosystem
December 2022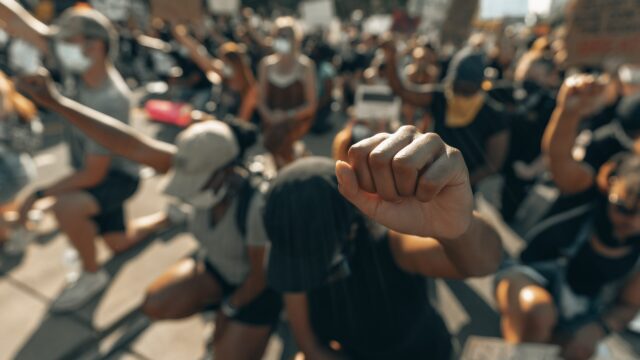 Shaped by the intensified demands of the Black Lives Matter Movement protests for racial justice and the stark racial inequities in COVID-19 deaths, the summer of 2020 ushered in a national conversation on racial justice.
Our country was seemingly having a "moment," reflecting on generational inequities and, perhaps, experiencing a willingness to take a huge collective step forward with decisive action against racism. City health departments and community-based organizations, in addition to all their other responsibilities, activated to ensure that the most vulnerable among us could meet their basic needs.
As hundreds of jurisdictions declared racism a public health crisis, discussions about strengthening public health grew in urgency, prompting a steady stream of recommendations for rebuilding, strengthening and reimagining public health practice.
However, since then too many have slipped back to "business as usual." Our collective actions today are not keeping pace with the racial justice intentions expressed in 2020.
To achieve the full potential and intended outcomes of these recommendations—healthy, safe, and thriving communities—we must reignite our collective, enduring pursuit and demand for bold transformational change rooted in equity and racial justice.
This brief, co-authored with our partners at Prevention Institute, captures many of those lessons learned and synthesizes recommendations from many groups on how to center racial justice as a part of the public health ecosystem.