Frontline Blog
2022 Annual Report
January 2023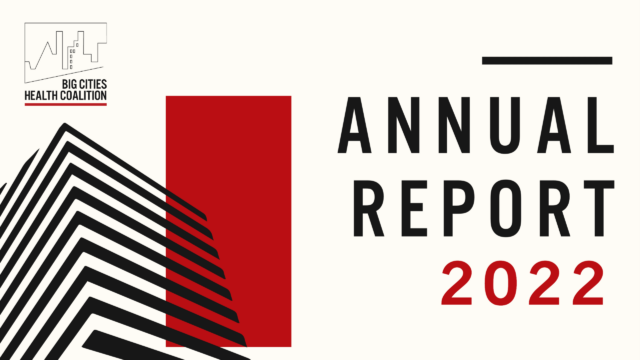 2022 Highlights
As we celebrated our 20th anniversary, our organization added six new members and became an independent 501(c)3 for the first time in its history.
Our members gathered in June for the unveiling of BCHC's Urban Health Agenda; in October received the Fries Prize (along with ASTHO and NACCHO members); and at the close of the year collectively received more than $642 million in infrastructure funding from CDC.
Advocating for urban health
Below are some highlights of BCHC thought leadership on public health and health equity from 2022.
In the news
BCHC appeared in more than 1,700 media stories in 2022, with more than a quarter of these stories having a reach of 500,000 or more. Below are some featured stories.
Thanks to our funders
BCHC's work was made possible through the generous, ongoing support of our funding partners, as well as our members.

We also thank the Centers for Disease Control and Prevention (CDC), who provided funding through a cooperative agreement with the National Association of County and City Health Officials (NACCHO).