Press Release
What the end of the COVID-19 public health emergency means
May 2023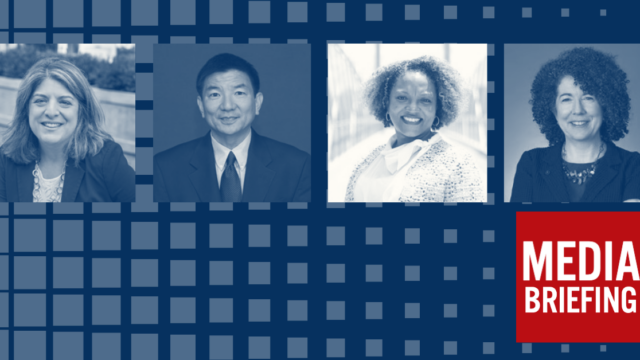 The end of the emergency on May 11 has implications for the opioid crisis, Medicaid recipients, and data sharing
The Big Cities Health Coalition held a news conference on May 2 to brief reporters on constructive lessons learned during the COVID-19 public health emergency, which ends on May 11, 2023.
The briefing focused on useful practices that developed because of the public health emergency – practices that public health experts say should extend past May 11. As the federal COVID-19 public health emergency officially ends on May 11, 2023, local health officials warn that a number of policy and regulatory flexibilities will also sunset, profoundly affecting their ability to address a host of ongoing public health crises, including access to life-saving opioid treatment and Medicaid and SNAP coverage. The move also will limit data sharing among health agencies at all levels of government, which could hamper a nimble response to the next emergency or outbreak. On May 11, the emergency waivers that allowed expanded access to care under Medicaid will end at the federal level.
CDC will no longer have authority to require data sharing from labs, hospitals, or clinics to address public health emergencies.
Additionally, a rule Drug Enforcement Administration (DEA) had proposed would have meant health providers will no longer be able to dispense medications for opioid use disorder without an in-person interaction, putting thousands of lives at risk. (Since the briefing, DEA and the Substance Abuse and Mental Health Services Administration (SAMHSA) have issued a "Temporary Extension of COVID-19 Telemedicine Flexibilities for Prescription of Controlled Medications" – a temporary rule that extends these telemedicine flexibilities through November 11, 2024.)
This is all against a backdrop of 30 states that have limited public health officials' authority to act and as we continue to see about 500 Americans die each day from COVID-19 – that is more than twice the number of deaths than that of a typical flu season.
In particular, the presenters recommended that:
Presenters

Watch excerpts