Frontline Blog
Maricopa County engages residents through community health needs assessment (CHNA) to highlight health and social trends
July 2023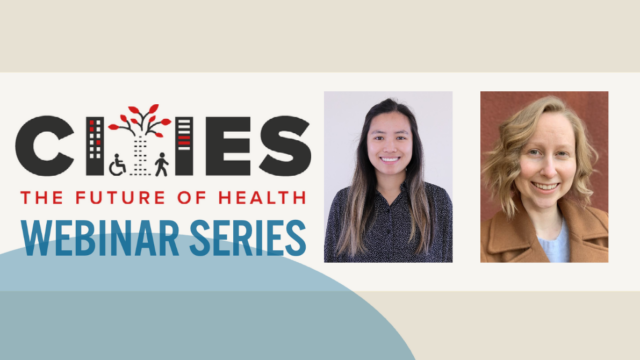 In a webinar with the Big Cities Health Coalition (BCHC), Annie Daymude, Community Health Impact Analyst, and Tiffany Tu, Community Health Impact Specialist, shared how Maricopa County Public Health Department engages the 4.5 million residents of their county, home of the fifth-most populous city in the U.S., Phoenix.
Since it takes more than just health care to create healthy and safe communities, the Community Health Needs Assessment Team solicits open-ended feedback about health needs directly from the people they serve.
A community health needs assessment (CHNA) collects a broad set of data to identify the community's strengths and challenges and determine future public health priorities. Maricopa's health department conducts CHNAs every three years and engages their community by utilizing surveys and focus groups to highlight community trends, including top health and social issues (see photo below).
The 2021 supplemental CHNA garnered responses from more than 14,000 people. Maricopa County Public Health just completed data gathering for their 2023 CHNA, this time surveying more than 17,000 residents, at a very impressive 82% response rate.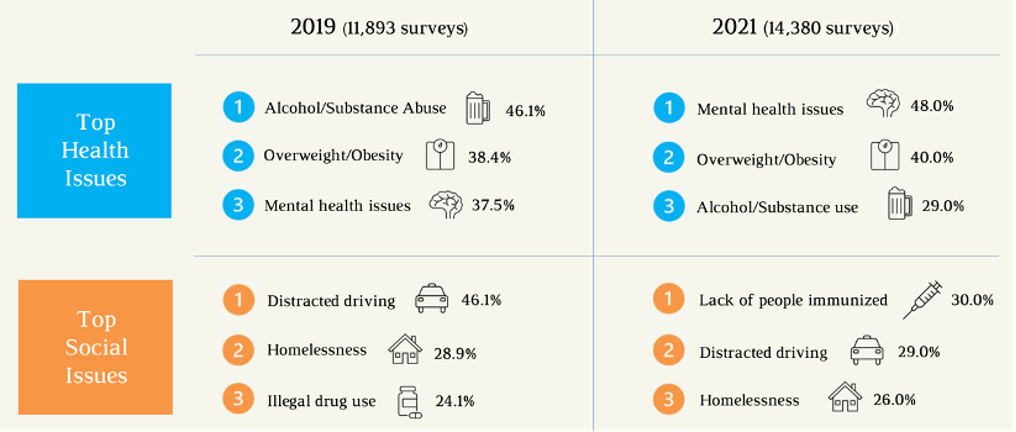 The health department sorts this data by race and ethnicity to highlight health disparities between groups – for example, in 2021, racism and discrimination was identified as the top social issue for African American, Asian, Native Hawaiian, and Pacific Islander communities. These findings provide an example of why diverse, representative data is so critical when developing strategies to improve health for all.
---
Additionally, the health department recognizes how the pandemic exacerbated mental health, as depicted in the data from the surveys and focus groups and developed the Voices of Maricopa County dashboard. Visit the dashboard to explore community members' lived experiences from the pandemic, as well as regularly updated stories from residents about the long-term impacts of COVID-19.
WATCH THE WEBINAR RECORDING
Don't miss the next webinar in this series! Subscribe to our newsletter.