Press Release
Big city health officials urge FDA to take stronger action on illegal e-cigarette products
July 2023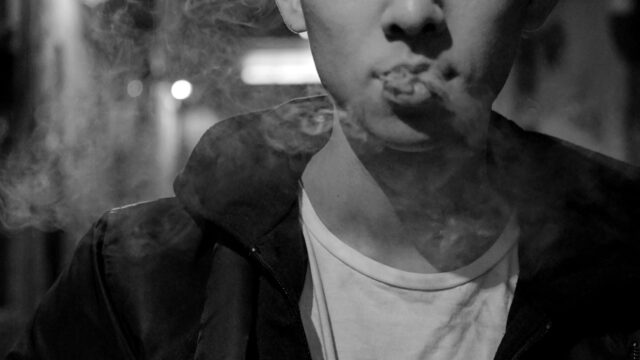 They cite increased youth and young adult usage as an issue as new school year approaches
Washington, DC—In a letter sent yesterday to Brian King, director of the Center for Tobacco Products at the U.S. Food and Drug Administration (FDA), the leaders of 24 large metropolitan health departments – all members of the Big Cities Health Coalition (BCHC) – urged FDA to "take quicker and more direct action to address the widespread availability of illegally marketed e-cigarettes, including seizing such products at ports of entry and shutting down domestic distributions for those without approved marketing orders."
The health officials are particularly concerned about the rise in adolescent and young adult use of e-cigarette products, which has increased significantly since 2020. They cited data from multiple cities, including New York City, where 11.1% of public high school students reported currently using e-cigarettes. The rates of adult use also continue to rise, as the teenagers who started using these products when they were first introduced become young adults; 12% of NYC young adults ages 18–24 now report current e-cigarette use. Almost all youth who use e-cigarettes and a substantial portion of adults who use e-cigarettes (over 40%) in NYC never previously smoked and are not using these products to help them quit smoking.
Data points from other BCHC jurisdictions may be found in the letter to FDA.
In their letter, the health officials noted that while those who have local authority to enforce tobacco laws are doing so, local strategies cannot fully address the mass amounts of illegal e-cigarette products entering their markets. While FDA has authorized only a limited number of e-cigarette products and devices for sale in the U.S. and has issued marketing denial orders to more than 250 companies, the letter notes that "hundreds if not thousands of unauthorized e-cigarette products have been found on shelves of American retailers. And, despite state and local prohibitions on the sales of flavored e-cigarettes, these unauthorized products remain readily available in nearly every big city across the country."
"We've made important progress in reducing use of conventional tobacco products among youth, but now we have these e-cigarettes that are re-normalizing these behaviors and addicting a whole new generation to nicotine," said Philip Huang, MD, MPH, BCHC Board Chair, Director of Dallas County Department Health and Human Services, and Former Chair of the FDA Tobacco Products Scientific Advisory Committee. "We need FDA to do more to halt the pipeline of illegal products pouring into our local jurisdictions, so we can do what we do best: prevent youth tobacco initiation and addiction."
"New York City has consistently taken aggressive action against e-cigarette companies – in the forms of litigation, legislation and advocacy – to protect our residents from the harms of vaping," said New York City Health Commissioner Ashwin Vasan, MD. "Yet there are also external factors that are leading to our city being flooded with these products. To be successful we need federal support. We have rules in place, and we need these rules to be enforced."
"Due to a lack of strong enforcement action by FDA, localities are still being flooded by e-cigarette products, many of which are primed to appeal to kids," said Chrissie Juliano, Executive Director of the Big Cities Health Coalition. "Health officials are on the front lines of the fight to ensure that nicotine and tobacco stays out of the hands of minors. It's time for FDA to take stronger action to protect children and families from e-cigarettes, because local health officials can only go so far within their jurisdictions and authority."
Lead health officials from 24 BCHC member jurisdictions signed on: Alameda Co. (Oakland, CA), Austin, Baltimore, Boston, Chicago, Cleveland, Columbus, Dallas Co., Houston, Long Beach, Los Angeles Co., Louisville, Mecklenburg Co. (Charlotte, NC), Milwaukee, Minneapolis, Multnomah Co. (Portland, OR), New York City, Oklahoma City–County, Philadelphia, San Antonio, San Francisco, County of Santa Clara. (San Jose, CA), Seattle & King Co, and the Southern Nevada Health District (Las Vegas).
* * *
About the Big Cities Health Coalition
The Big Cities Health Coalition (BCHC) is a forum for the leaders of America's largest metropolitan health departments to exchange strategies and jointly address issues to promote and protect the health and safety of their residents. Collectively, BCHC member jurisdictions directly impact more than 61 million people, or one in five Americans. For more information, visit bigcitieshealth.org.