Frontline Blog
We Can Strengthen Communities by Committing to Equity
May 2021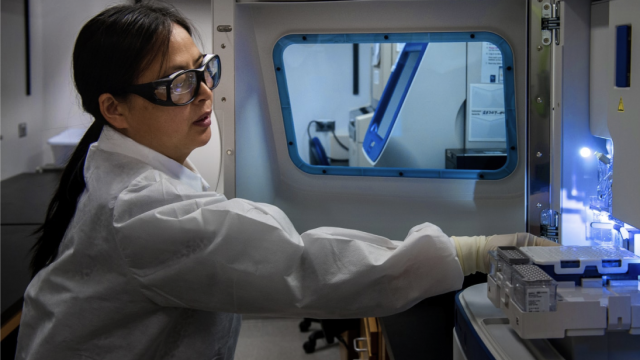 By Jamila Porter, DrPH, MPH
From the very beginning, the COVID-19 pandemic illuminated and exacerbated a host of devastating inequalities that have long existed in our society. Renewed national movements for social justice and civil rights have made clear that the pandemic is a unique inflection point. We can stay on our current course and endure ever-growing injustice, or we can change course and embrace a more just and equitable future. If we choose this future, however, it will require us to do more than simply pay lip service to principles of justice. We must do the work and genuinely commit to equity.
Equity is distinctly different from equality. At its core, equity is about acknowledgement, accountability, and action. We must acknowledge that structural injustices have caused disproportionate harm, be accountable and take responsibility, and take action to remedy these harms. However, these actions and remedies must give disproportionately more to those who have been harmed most. This is the only way to ensure that everyone has an opportunity to live a full, healthy, and successful life.
Our health and quality of life are influenced by a variety of factors – the social determinants of health. They include economic stability, education, housing, the built environment, transportation and other services, and social and community contexts like civic participation and interactions with the criminal justice system. However, our access to the social determinants of health is governed by the social determinants of equity – systems of power like structural racism, sexism, nativism, ableism, and poverty. These systems of power include decision-making structures, policies, practices, norms, and values.
Federal, state, and local governments wield significant power – and responsibility – to ensure that the social determinants of health and equity are addressed in ways that are egalitarian and beneficial to society. In an Executive Order signed on his first day in office, President Biden confirmed the government's responsibility for pursuing, "a comprehensive approach to advancing equity for all." He went on to state that government has to, "make equity and justice part of what we do every day. Today, tomorrow, and every day."
Unfortunately, no one government agency at the local, state, or federal level is explicitly charged with seeing "the big picture" and addressing the interconnected ways that the social determinants of health and equity influence health and quality-of-life outcomes. In big cities, many health departments have stepped up to take on this critical role. While they have the vision necessary to see the interconnections between the social determinants of health and equity, they often lack the resources and support necessary to influence policies and practices across all of the social determinants. City health departments need the engagement, support, and partnership of their sister agencies – departments of public works, housing, labor, urban planning, education, and others. Only by working as co-collaborators with each other and with communities can they hope to achieve shared goals.
As multi-agency and community-driven partnerships take shape to address equity city-wide, they must:

Value all individuals and people equally. Every community, no matter where it's located or who lives there, deserves respect and attention. Given the disinvestment that many communities have faced for decades, this value must be reflected in how decisions are made in cities, what investments are made as a result of these decisions, and who investments are intended to benefit. Community voices and priorities must be paramount, and communities must be engaged consistently and authentically.
Recognize and rectify historic injustices. Cities must recognize and explicitly name the structural drivers of inequity that impact their residents and make decisions within these historical contexts. Over 170 localities have declared racism a public health crisis or emergency, but many are still stymied about what comes next. While declarations are an important first step, they are only the first of many. The process of rectifying these injustices requires strategic and sustained actions, as well as an intensive and ongoing allocation of resources. The Big Cities Health Coalition is working with partners to determine how to best support cities in identifying and operationalizing sustainable actions to address structural racism. The goal is to build cross-agency capacity, infrastructure, policies, and practices that will enable cities to address structural racism systemically and sustainably.
Provide resources according to need. Many communities across a single city are drastically different, with some that are highly affluent, and others that are painfully impoverished. Equity means that we must prioritize health, opportunity, and quality of life in the places that are furthest from achieving it. These are the places that have been historically marginalized and disinvested for decades and suffer from a disproportionate share of poor health and quality-of-life outcomes. If we're looking for a "win-win" situation, these are the places where investments will pay off the most and where our egalitarian values should require us to start.
Equity is a public health issue. It's a racial justice issue, it's an economic issue, it's a national security issue, it's a moral issue, and it's a survival issue. Inequity and inequality harm all of us. Only by working collaboratively, intentionally, and systemically can we create healthier, stronger, and more resilient communities for everyone.