Congress: make tobacco cessation treatments more accessible to Medicaid and CHIP enrollees
September 2023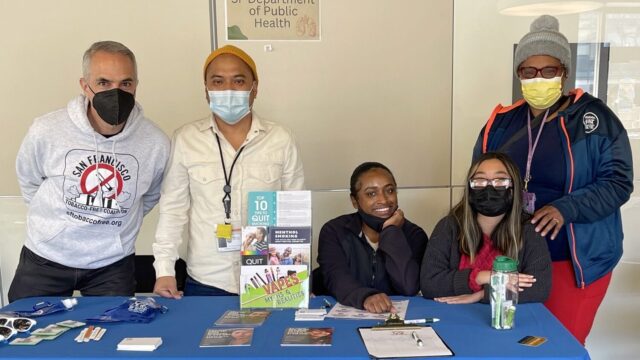 BCHC and more than 70 other organizations have written in support of H.R. 4775, the Helping Tobacco Users Quit Act, legislation that will ensure that all Medicaid and Children's Health Insurance Program (CHIP) enrollees have access to the full array of evidence-based tobacco cessation treatments, including all Food and Drug Administration (FDA)-approved medications.
Smoking rates are particularly high among people enrolled in Medicaid. Helping individuals who use tobacco to quit should be a critical component of the nation's efforts to combat the deadly consequences of tobacco use. Tobacco use is a key driver of poor health outcomes and health costs for Medicaid.
Medicaid enrollees smoke at more than twice the rate of adults with private health insurance, which increases their risk of at least 12 cancers, cardiovascular disease, COPD, Type 2 diabetes, and other tobacco-related diseases. In addition to harming health, high rates of tobacco use also lead to higher health care costs.
Smoking-related diseases account for approximately $72.7 billion in annual Medicaid costs.