Stephen L. Williams, MEd, MPA
June 2021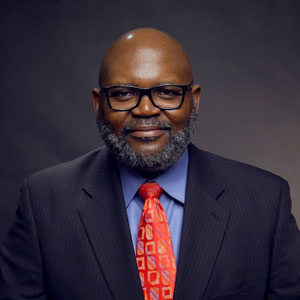 Stephen serves as the Director for the Houston Health Department (HHD), a full service public health department with 1100+ employees serving the 2.1 million residents of Houston while also overseeing a $139 million budget.
Stephen is actively involved in Public Health issues at the local, state and national levels. Under Stephen's leadership, HHD has become more visible and the citizens of Houston have been afforded a better quality of life. He has spear-headed the implementation and institution of several programs in HHD such as See to Succeed, Assessment, Intervention and Mobilization (AIM) and Project Saving Smiles. His most recent endeavor includes pioneering the Affordable Care Act outreach and enrollment efforts through the Enroll Gulf Coast collaborative. The collaborative has allowed stakeholders across the Gulf Coast work together as partners with a common strategy and organization to provide outreach and enrollment to the region's estimated 1.4 million uninsured while also gaining national attention and White House support.
Stephen L. Williams chairs the Texas Department of State Health Services Public Health Funding and Policy Committee (Senate Bill 969) and the Coalition of the Homeless of Houston/Harris County. He is Adjunct Professor at the UT School of Public Health and serves on the National Commission on Prevention Priorities, Texas A&M School of Rural Public Health External Advisory Board, Texas Agri-Life Extension Services Urban Advisory Board and the Harris County Healthcare Alliance Board.
He is a former chair of the Harris County System of Hope Board and past President for Texas Association of Local Health Officials Board. He is an Alumnus of the American Leadership Forum, Houston/Gulf Coast Chapter/Medical Community Class, and is a graduate of the National Urban Fellowship Program and Executive Leadership Institute. He is a member of the National Association of City and County Health Officials (NACCHO), American Public Health Association (APHA), Rotary Club of Houston and the National Forum for Black Public Administrators (NFBPA).
Prior to serving as the Health Director in Houston, he also served as Administrator of Public Health and Deputy Director of Austin/Travis County Health and Human Services Department.