Press Release
Big Cities Health Coalition Welcomes U.S. Senate Passage of Important Public Health Funding
December 2019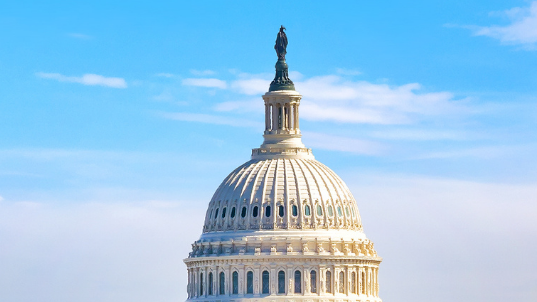 FOR IMMEDIATE RELEASE: December 19, 2019
WASHINGTON, D.C – The Big Cities Health Coalition, representing the leaders of America's largest metropolitan health departments, welcomed the U.S. Senate vote to pass the fiscal year 2020 appropriations agreement today. The group particularly commended appropriators for allocating new funds to the Centers for Disease Control and Prevention, which supplies most of the federal funds that support the work of local public health departments.
"This vote supports creating stronger, healthier networks of local public health departments to support the health and well-being of all Americans," said Chrissie Juliano, MPP, Executive Director of the Big Cities Health Coalition. "When Congress supports local public health, it means they are keeping their promises to tackle the opioid epidemic, create safer, more prosperous neighborhoods, and nurture the next generation. We urge the President to take swift action to sign this bill.
"This legislation breaks new ground. It enables the CDC and the NIH to research gun violence in America for the first time in years; advances our collective goal of eliminating HIV; and adopts a national standard of Tobacco 21, to help keep our kids safe from a host of tobacco products.
"The bill could be stronger in terms of tobacco restrictions, and we urge the President and Congress to restrict flavors in all tobacco products, which research shows aids in initiation among youth. While the increase in funding for sexually transmitted disease is welcome, the amount allocated does not match the seriousness of this growing threat to Americans' health.
"In the new year, we will work closely with federal agencies, who must ensure that these important dollars reach the local communities that are on the front lines of our nation's biggest health challenges."
Funding to the CDC sees a $636 million increase from fiscal year 2019, which puts the agency on track to receive a 22% increase in funding by 2022, a key benchmark for a host of public health partners. This creates stability for the many local health departments that are still recovering from deep budgets cuts over the last decade, coupled with a chronic underinvestment in the public's health.
The bill includes significant investments in our nation's public health infrastructure including:
· For the first time in nearly two decades, increased federal funding for the prevention of sexually transmitted diseases, raising the base funding by $3.51 million. These diseases are at a historic peak, after five straight years of dramatic increases in the U.S..
· For the first time in more than 20 years, the bill includes funding – $12.5 million each to CDC and NIH – to support firearm injury and mortality prevention research.
· $10 million in new funding for suicide prevention.
· $4 million in new funding to prevent adverse childhood experiences.
· $230 million, an increase of $20 million, to address tobacco and e-cigarettes, which should support work in state and local health departments to address the e-cigarette epidemic in youth.
· $50 million to modernize public health surveillance and data analytics capacity at CDC and its public health partners at the state and local levels.
· $140 million for the Ending the HIV Epidemic Initiative to reduce new HIV infections by 90% in 10 years.
· $476 million for opioid abuse and overdose prevention with a directive that funding should be sent directly to local communities.
· $616 million for the National Immunization Program, a $5 million increase, in response to the nation's numerous vaccine-preventable disease outbreaks that occurred in recent years.
· $51 million for public health workforce programs at CDC.
CONTACT: Max Mays mays@bigcitieshealth.org or 913-233-6830
###

About the Big Cities Health Coalition
The Big Cities Health Coalition (BCHC) is a forum for the leaders of America's largest metropolitan health departments to exchange strategies and jointly address issues to promote and protect the health and safety of their residents. Collectively, BCHC member jurisdictions directly impact nearly 62 million people, or one in five Americans. For more information, visit https://www.bigcitieshealth.org.