Frontline Blog
Recognizing BCHC Leadership on International Women's Day 2020
March 2020
Big Cities Health Coalition is proud to commemorate International Women's Day by celebrating our all-women leadership team! While March 8 is officially International Women's Day, we and our members work every day to ensure a bright future for women and their families in the communities in which we do our work. We appreciate our leadership team for all they and their colleagues do — today and every day of the year!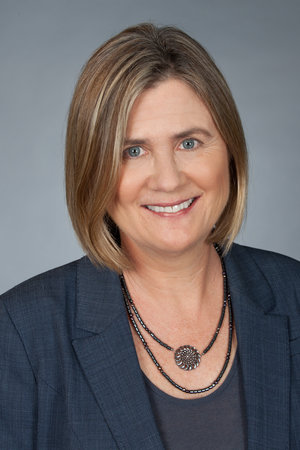 Sara Cody, MD, Chair of BCHC, is the Director and Health Officer for the County of Santa Clara Public Health Department (San Jose, California). In her own words, she describes why she chose public health as her career path:
When I was a resident taking care of patients in an internal medicine primary care clinic, I remember one patient in particular. I was ostensibly seeing her for hypertension and hypercholesterolemia, but her chief complaints were chronic headaches, stomach pain, and neck pain. As I would soon discover, she was struggling with unstable housing, unstable employment, and a teenage son with untreated mental health issues who was setting small fires around their apartment building. In short, the prescriptions I had to offer seemed so trivial, and so wildly mismatched to what she really needed to be well. I think about her when I think about our public health charge to create the conditions in which people can be healthy.
The greatest challenge that I experience is an ongoing one that I face almost every day, and that is the challenge of articulating the value of public health. My world of upstream prevention — changing social norms, changing policy, changing the social and physical environment, or even more basic public health prevention like HIV and syphilis screening, or ensuring PrEP for those at risk — regularly collides with the world where most of my health colleagues are living: How do we get more healthcare services to more sick people and pay for it? Yes, of course we need robust healthcare services of all kinds, but it should not be to the exclusion of investment in primary prevention. I don't know if I've grown from this challenge, but I have found allies in my local public health law colleagues, and kindred spirits in health officials across the country.
Wilma Wooten, MD, MPH, Chair-Elect of BCHC, is the Public Health Officer for the County of San Diego. She has been in her current position since 2007, and with the county's Health and Human Services Agency for nearly 20 years. Over the course of her career she has served on numerous boards and in leadership positions.
"I really like my job. It's a demanding job, but no two days are the same," she says in an interview for UC San Diego Extension's "The Pulse"podcast. Listen to the full interview to hear more about life as a public health officer.






Mysheika Roberts, MD, MPH, Vice Chair of BCHC, is the Health Commissioner at Columbus Public Health in Ohio. Last year, she spoke with our colleagues at the National Association of County and City Health Officials (NACCHO) about public health as it pertains to African American women in particular:
With an unlimited budget, I would focus on addressing the social determinants of health in order to improve the health outcomes of African American women — and all residents. Improving the conditions in which people are born and live are the foundation from which we must all work to improve health. In fact, it is difficult for us to eliminate any specific health issues concerning African American women without seriously addressing the underlying social determinants of health, many of which are shaped and perpetuated by bias, injustice, and inequality. We all must work together to ensure that African American women have access to the things that they and their families need in order to be healthy. So to improve their health, I would focus on building more safe and affordable housing, increasing transportation options, improving access to quality health care, making sure families can get healthy, local foods in their own neighborhoods, improving schools, providing job training and child care so women can earn a living wage, testing all children for lead poisoning, and reducing trauma and violence in neighborhoods. When we can address — and improve — these conditions, African American women will have the opportunity to lead healthier and safer lives. 
Chrissie Juliano, MPP, is the Executive Director of BCHC. She came to the field of public health nearly 20 years ago, bringing a policy and political background. Chrissie appreciates the opportunity to bring her own soap box issues to public health, including the need for pay equity in public health. Read her Health Affairsblog post on pay equity here.
While the public health field is deeply rooted in social justice and racial, ethnic, and gender equality, the Public Health Workforce Interests and Needs Survey found significant leadership and pay gaps between men and women. If truly committed to pay equity, local and state health department leaders can assess pay gaps within their own agency's data to reveal specific areas of concern.