Coalition Urges Congress to Increase Funding to Address Overdose Crisis
May 2022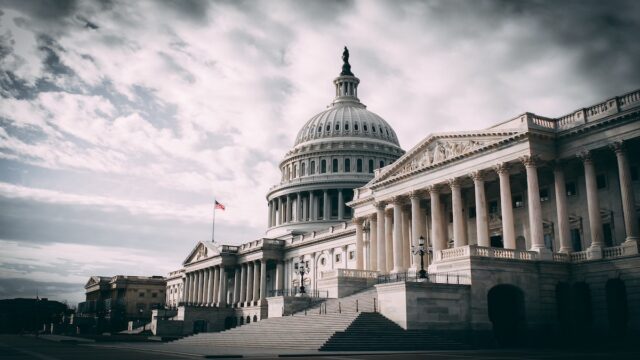 May 31, 2022
The Honorable Patty Murray
Chairwoman
Subcommittee on Labor, Health and Human Services, Education and Related Agencies
Senate Committee on Appropriations
Washington, DC 20510
The Honorable Roy Blunt
Ranking Member
Subcommittee on Labor, Health and Human Services, Education and Related Agencies
Senate Committee on Appropriations
Washington, DC 20510
The Honorable Rosa DeLauro
Chairwoman
Subcommittee on Labor, Health and Human Services, Education and Related Agencies
House Committee on Appropriations
Washington, DC 20510
The Honorable Tom Cole
Ranking Member
Subcommittee on Labor, Health and Human Services, Education and Related Agencies
House Committee on Appropriations
Washington, DC 20510
Dear Chairwoman Murray, Chairwoman DeLauro, and Ranking Members Blunt and Cole:
The undersigned 334 public health, harm reduction, HIV, hepatitis, criminal justice reform, and community based organizations urge you to increase critical funding to respond to the dramatic and ongoing overdose crisis by providing $150 million for the Infectious Diseases and the Opioid Epidemic program at the Centers for Disease Control and Prevention (CDC) in the Department of Health and Human Services (HHS) in the Labor, HHS appropriations bill. Funding increases would support and expand access to overdose prevention and syringe services programs (SSPs) to help stem the dramatically increasing number of overdose deaths. Additionally, we urge you to end the ban on the use of federal funding for syringes.
The United States is experiencing an ongoing drug overdose crisis that continues to worsen, with over 106,000 overdose deaths expected to be counted in 2021 and even more in 2022. Overdose deaths recorded during 2021 are expected to have increased by more than 45% over the annual rate from January 2020. Expanding access to overdose prevention and other strategies for reducing harm, such as syringe services programs (SSPs), is essential to preventing drug overdoses. SSPs have the knowledge, contacts, and ability to engage and gain the trust of people who use drugs; they provide naloxone and other overdose prevention resources; and they connect people to medical care and support, including mental health and substance use disorder treatment including peer and recovery support. Congress must provide funding essential to supporting and expanding access to SSPs during this critical point in the overdose crisis. Additionally, we urge Congress to end the ban on the use of federal funding for the purchase of syringes.
While there has been a worsening of overdose deaths nationwide, overdoses have increased more dramatically among Black people and communities of color. Since 2015, overdose deaths have been rising most rapidly among Black and Hispanic communities. In 2020, Black people had the largest increase in overdose mortality of 48.8%, while the Hispanic community experienced a 40.1% increase compared to White people who experienced a 26.3% increase. American Indians and Alaska Natives experienced the highest rate of overdose mortality of all ethnic groups, 30.8% higher than that of white people. A study from Massachusetts found a 46% reduction in opioid overdose mortality rates with substantially increased access to naloxone. With additional resources, SSPs could increase ready access to naloxone and its use, which would save lives.
Currently, the nation has insufficient access to SSPs and most people at risk from overdose need significantly increased access to services. According to the North American Syringe Exchange Network (NASEN), there are approximately 400 SSPs operating nationwide. Experts estimate that to sufficiently expand access to SSP programs, the U.S. would require approximately 2,000 programs – 5 times the number in existence now. The requested funding increase could provide a 10% increase to currently operating SSPs to help address funding cuts and shortfalls as well as expand the number of SSPs nationwide by approximately 50 programs. These additional resources are urgently needed to reduce overdose deaths and the spread of costly infectious diseases.
Finally, expanding access to SSPs will reduce health care costs, including for infectious diseases treatment. The rise in injection drug use associated with opioid use disorder over the past decade is largely responsible for the 380% increase in hepatitis C cases and has been the cause of HIV outbreaks in communities across the nation. Hepatitis C treatment can cost more than $30,000 per person, while HIV treatment can cost upwards of $560,000 per person. Averting even a small number of cases has the potential to save millions in treatment costs in a single year.
To help the nation respond to this urgent overdose crisis, we urge Congress to provide $150 million in funding for the Infectious Diseases and the Opioid Epidemic program at CDC/HHS in the LHHS appropriations bill and to remove language banning the use of federal funding for syringes.
Thank you for your time and consideration of this critical request. If you have questions or need additional information, please do not hesitate to contact William McColl, senior consultant with Collier Collective at bmccoll@colliercollective.org. Thank you.
Sincerely,
National Organizations
State and Local Organizations
A New PATH (Parents for Addiction Treatment & Healing (CA)
AIDS United (VA)
AIDS Vaccine Advocacy Coalition (AVAC) (NY)
American Academy of HIV Medicine (DC)
American Atheists (NJ)
American Liver Foundation (NJ)
American Medical Women's Association (IL)
American Society of Addiction Medicine (MD)
Association For Ambulatory Behavioral Healthcare (TX)
Association for Multidisciplinary Education and Research in Substance Use and Addiction (AMERSA) (RI) Association of Prosecuting Attorneys (DC)
Big Cities Health Coalition (MD)
Black AIDS Institute (CA)
Blacks in Law Enforcement of America (DC)
Center for Disability Rights (NY)
CenterLink: The Community of LGBT Centers (FL)
Clary Strategies (CA)
Coalition on Positive Health Empowerment (NY)
CURE (Citizens United for Rehabilitation of Errants) (DC)
DanceSafe (CO)
Drug Policy Alliance (DPA) (DC)
Elevyst (PA)
End Substance Use Disorder (End SUD) (TX)
Exchange Union (WV)
Facente Consulting (CA)
Faces & Voices of Recovery (DC)
Friends of Safehouse (PA)
Funders Concerned About AIDS (DC)
GLMA: Health Professionals Advancing LGBTQ Equality (DC) Global Liver Institute (DC)
Harm Reduction Sisters (MN)
Health in Justice Action Lab (NY)
HealthHIV (DC)
Hepatitis C Mentor and Support Group-HCMSG (NY)
HIV + Hepatitis Policy Institute (DC)
HIV Dental Alliance (GA)
HIV Medicine Association (HIVMA) (VA)
In The Works (CA)
Institutes for Behavior Resources, Inc. (MD)
International Association of Providers of AIDS Care (DC)
John Snow, Inc. (JSI) (MA)
Justice Strategies (NY)
Latino Commission on AIDS (NY)
Law Enforcement Action Partnership (LEAP) (MA)
Legal Action Center (NY)
MomsRising (WA)
MoNetwork (MO)
Movement for Family Power (NY)
NAADAC, the Association for Addiction Professionals (VA)
National Association of Criminal Defense Lawyers (NACDL) (DC) National Association of State Alcohol and Drug Abuse Directors (NASADAD) (DC) National Association of State and Territorial AIDS Directors (NASTAD) (DC) National Center for Lesbian Rights (CA)
National Coalition of STD Directors (NCSD) (DC)
National Council for Mental Wellbeing (DC)
National Harm Reduction Coalition (NHRC) (CA)
National Health Care for the Homeless Council (MD)
National Minority AIDS Council (NMAC) (DC)
National Viral Hepatitis Roundtable (NVHR) (WA)
National Working Positive Coalition (NY)
NEXT Distro (NY)
Opioid Crisis Response Fund (OCRF) (PA)
Partnership to End Addiction (NY)
People's Action (IL)
Prevention Access Campaign – U=U (NY)
Professional Association of Social Workers in HIV/AIDS (AL)
Reframe Health and Justice Consulting (WA)
Sero Project (IA)
Smoke Works (MA)
StoptheDrugWar.org (DC)
Southwest Institute for Research on Women (SIROW), University of Arizona (AZ) SWOP (Sex Worker Outreach Project) Behind Bars (FL)
The 6:52 Project Foundation (AL)
The AIDS Institute (DC)
The Sidewalk Project (CA)
Trans Research and Resource Solutions Center (IN)
Transitions Clinic Network (CA)
Treatment Action Group (NY)
Treatment Communities of America (DC)
Truth Pharm (NY)
U.S. People Living with HIV Caucus (MD)
Vital Strategies (NY)
Washington Office on Latin America (WOLA) (DC)
Yale Program in Addiction Medicine (CT)
Alabama
AIDS Alabama
AIDS Alabama South
Clinic652
Five Horizons Health Services
GoodWorks: North Alabama Harm Reduction
Medical Advocacy & Outreach (MAOI)
THRIVE Alabama

Alaska
Alaskan AIDS Assistance Association

Arizona
Aunt Rita's Foundation
Southwest Recovery Alliance

Arkansas
Central Arkansas Harm Reduction

California
Any Positive Change
APLA Health
Asian American Drug Abuse Program (AADAP)
Asian Liver Center, Stanford University School of Medicine
Bay Area Lawyers for Individual Freedom (BALIF)
Being Alive – LA
Bienestar Human Services
California Consortium of Addiction Programs & Professionals
Christie's Place
CLARE | Matrix
CORE Medical Clinic, Inc.
DAP Health
End Hep C SF
Face to Face
GLIDE
Harm Reduction Coalition of Santa Cruz County
Harm Reduction Services (Sacramento)
HealthRIGHT 360
HIV Education and Prevention Project of Alameda County (HEPPAC)
Humboldt Area Center for Harm Reduction
MCAVHN Care and Prevention Network
Northern Valley Harm Reduction Coalition (NVHRC)
Oasis Legal Services
Public Safety, San Luis Obispo
Radiant Health Centers
Safer Alternatives thru Networking & Education (SANE)
San Francisco AIDS Foundation
San Francisco Hepatitis C Task Force
SLO Bangers Syringe Exchange and Overdose Prevention Program
The Gubbio Project
The Honest Demons Club
The Spahr Center
The Wall Las Memorias
The Wildflower Collective
Transgender Law Center

Colorado
Boulder County AIDS Project (BCAP)
Colorado Coalition for the Homeless
Harm Reduction Action Center (HRAC)
High Rockies Harm Reduction (HRHR)
One Colorado
Southern Colorado Harm Reduction Association
Vivent Health
Young People in Recovery

Connecticut
Alliance for Living
Connecticut Harm Reduction Alliance

Delaware
Delaware HIV Consortium
Remedy Alliance

District of Columbia
Family and Medical Counseling Service, Inc.
Harm Reduction Experts Improving Lives (HIPS)
Rebuilding Independence My Style
Voice For A Second Chance
Westminster Presbyterian Church

Florida
Florida Harm Reduction Collective
Hope and Help Center of Central Florida
NEU Health Solutions, Inc.
Zero Hour Life Center

Georgia
Georgia AIDS Coalition
Georgia Equality
Georgia Overdose Prevention
Just Love More, Inc.

Hawaii
Drug Policy Forum of Hawaii
Hawai'i Health & Harm Reduction Center
Hep Free Hawaii
Kaipuokaualoku

Idaho
North Idaho AIDS Coalition (NIAC)

Illinois
Above and Beyond Family Recovery Center
AIDS Foundation Chicago
Center for Housing & Health
GRASP – Broken No More
Heartland Alliance
Howard Brown Health
Illinois Harm Reduction and Recovery Coalition
JOLT Foundation
Phoenix Center
QC Harm Reduction
The Night Ministry
The Perfectly Flawed Foundation
The Porchlight Collective SAP
The Puerto Rico Project
Thresholds
West Side Heroin/Opioid Task Force Prevention Partnership, Inc.

Indiana
A Better Life Brianna's Hope
Aspire Indiana Health
Beyond the Pod
Community AIDS Action Group of South Central Indiana
Connection Cafe (Fayette County Harm Reduction Alliance)
Foundations Family Medicine
Granny Connection
HIV Modernization Movement-Indiana
Holding Space Recovery Project
Indiana Addiction Issues Coalition
Indiana Recovery Alliance
Mental Health America of Indiana
Refresh (F5)
Scott County THRIVE
Women in Motion

Iowa
Iowa Harm Reduction Coalition (IHRC)
Iowa Student Harm Reduction Alliance

Kansas
DCCCA

Kentucky
Kentucky Harm Reduction Coalition

Louisiana
Capitol Area Reentry Program Inc.
CrescentCare

Maine
Amistad
Health Equity Alliance
Maine Access Points
Maine People's Alliance
Needlepoint Sanctuary of Maine

Maryland
Addiction Connections Resource
Advocacy and Training Center (Cumberland)
Baltimore Harm Reduction Coalition
Maryland Communities United
National Council on Alcoholism and Drug Dependence – Maryland Chapter (NCADD-MD)
Voices of Hope, Inc.

Massachusetts
Fenway Health
Law Office of Lisa Newman-Polk
Material Aid and Advocacy Program
Tapestry Health Systems

Michigan
217 Recovery
ACCESS
Community Outreach Prevention and Education Network (COPE Network)
Flint Rising
Harm Reduction Michigan
HIV AIDS Alliance of Michigan
Lansing Area AIDS Network (LAAN)
UNIFIED – HIV Health and Beyond
Wellness Services, Inc.

Minnesota
Hope House of St. Croix Valley
Little Brothers Friends of the Elderly
Minnesota people of color LGBTQ pride
Native American Community Clinic
Rainbow Health
Southside Harm Reduction Services
University of Minnesota Youth and AIDS Projects

Mississippi
End It For Good
Vivent Health

Missouri
Addiction Science Unit, Missouri Institute of Mental Health, University of Missouri
The Missouri Network For Opiate Reform and Recovery

Montana
Open Aid Alliance

Nebraska
Nebraska AIDS Project

Nevada
Trac-B Exchange

New Hampshire
HIV/HCV Resource Center
New Hampshire Harm Reduction Coalition

New Jersey
New Jersey Harm Reduction Coalition
New Jersey Policy Perspective
South Jersey AIDS Alliance (SJAA)

New Mexico
Casa de Salud
Law Enforcement Training International
The Mountain Center
Transgender Resource Center of New Mexico

New York
A Little Piece of Light
Alliance for Positive Change
Black Harm Reduction Network
Bronx Móvil
Callen-Lorde Community Health Center
Center for Motivation and Change
College and Community Fellowship
Community Action for Social Justice (CASJ)
Ed for All
Exponents, Inc.
Harlem United Syringe Exchange Program
Harm Reduction Caucus at Columbia School of Social Work
Housing Works, Inc. (HRS)
Michael Galipeau Consulting
NAMI Huntington
New York Transgender Advocacy Group
PrEP4All
RAW- Recovery All Ways
Second Chance Opportunities
Southern Tier AIDS Program
St. Ann's Corner of Harm Reduction
TCC Group
WCJA

North Carolina
Advocacy House
Benevolence Farm
ekiM for Change
Fruit of Labor Action Research & Technical Assistance, LLC
Holler Harm Reduction
North Carolina AIDS Action Network
North Carolina Harm Reduction Coalition
Smoky Mountain Harm Reduction
Twin City Harm Reduction Collective
Western North Carolina AIDS Project (WNCAP)
Wilkes Recovery Revolution, Inc.

North Dakota
Fargo Cass Public Health
Grand Forks Public Health

Ohio
Caracole Prevention Program
River Valley Organizing
Showing Up for Racial Justice Ohio
Thrive Peer Recovery Services
Writers in Residence

Oklahoma
Oklahoma Harm Reduction Alliance

Oregon
Caring Ambassadors Program
HIV Alliance

Pennsylvania
Black and Latinx Community Control Philadelphia
Daniel J. Orens Foundation, Inc.
Family Services Association of Bucks County
Friends of POPN
Friends of Safehouse
March Fo(u)rth Consulting
Operation in My Back Yard
PA Harm Reduction Network
Pathways to Housing PA
Pennsylvania Harm Reduction Network
Philadelphia Housing Action
Philadelphia Overdose Prevention Network
Prevention Point Pittsburgh
Reclaim Philadelphia
SELF Inc.
Why Not Prosper

Puerto Rico
Coalición de Coaliciones Pro Personas sin Hogar de PR, Inc.
El Punto en la Montaña, Inc
Hermanxs de la Calle / Boutique Comunitaria por Urbe Apie
Intercambios Puerto Rico, Inc.
Pacientes de SIDA
Pro Política Sana

Rhode Island
Project Weber/RENEW
RI Communities for Addiction Recovery Efforts (RICARES)

South Carolina
Challenges Inc
PALSS, inc.

South Dakota
South Dakota Urban Indian Health

Tennessee
A Betor Way
Street Works

Texas
Legacy Community Health Services, Inc.
Lets Grow Beautifully Together Qmunity Center
Prism Health North Texas
Texas Harm Reduction Alliance (THRA)
Vivent Health

Utah
ONE VOICE Recovery, Inc.
Utahns Against Hunger

Vermont
AIDS Project of Southern Vermont
Vermonters for Criminal Justice Reform

Virginia
Virginia Rural Health Association (VRHA)

Washington
Blue Mountain Heart To Heart
Conspiracy of Geniuses
Cowlitz Family Health Center Harm Reduction Program
Dave Purchase Project
Public Health – Seattle & King County
The People's Harm Reduction Alliance
Voices of Community Activists and Leaders, Washington (VOCAL-WA)

West Virginia
Milan Puskar Health Right
West Virginia Hepatitis Academic Mentoring Partnership (WVHAMP)
WV Citizen Action Group

Wisconsin
Community Advocates, Inc.
Vivent Health

Wyoming
Recover Wyoming