Frontline Blog
To Prevent Overdose Deaths, Buprenorphine Policy Must Change
February 2020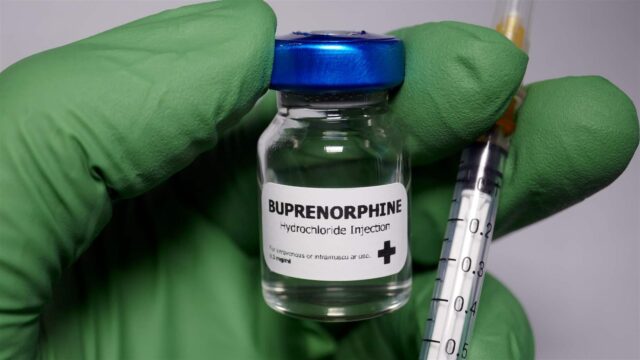 New York City successfully bent the curve of overdose deaths in 2018 for the first time in almost a decade. Still, 1,444 people died of drug overdose, leaving behind families and loved ones.
The tragedy of this epidemic is that opioid-related deaths are preventable. While there is no single solution, we know from decades of scientific studies that a critical component is increasing access to effective, evidence-based treatment. And yet, only about 10 percent of people with substance use disorder use life-saving medication for addiction treatment.
Buprenorphine, one potentially life-saving addiction medication, has tremendous benefits, but current policies limit patient access due to cumbersome and unnecessary regulations around prescribing it.
That is why I joined 20 commissioners from the Big Cities Health Coalition in signing letters to Congress and the Department of Health and Human Services (HHS) calling for action.
Currently, in order to prescribe buprenorphine, clinicians must complete a training course and fill out an application to obtain a waiver from the Drug Enforcement Administration. There is also a limit on the number of patients that waivered clinicians may treat with buprenorphine at any given time.
These impediments to prescribing buprenorphine must be removed. No other medications carry such requirements, including prescription opioids for the treatment of pain. Congress has an opportunity to pass the bipartisan Mainstreaming Addiction Treatment Act of 2019, which would eliminate waiver requirements and patient panel limits on buprenorphine prescribing. Fully removing the requirements would enable clinicians to prescribe buprenorphine to appropriate patients, reduce barriers patients face in finding prescribers, and reduce inequity and opioid-related harm. This would also help normalize prescribing buprenorphine and reduce stigma, yet another barrier in addressing substance use disorder. While we wait for Congress to legislate such change, HHS must take administration measures to ensure access to buprenorphine.
While we can't change the requirements to prescribe buprenorphine at the city level, in New York City, we have worked to increase access to buprenorphine by training providers and funding primary care organizations and syringe service programs to implement treatment. These efforts contribute enormously to the progress we've made in slowing the rise in fatal overdose, as well as 2018's decline.
But we need federal resources to expand our interventions and reduce barriers to accessing buprenorphine. New York City, along with the many members of the Big Cities Health Coalition, is ready to work with Congress and HHS on this critical issue. We cannot end the drug overdose epidemic if the best prevention options are not widely accessible.
Dr. Barbot is the Health Commissioner of New York City