Frontline Blog
Battling AIDS in Houston Latin-American communities
October 2016
By Chrissie Juliano, MPP, Director of the Big Cities Health Coalition
This article was originally printed as an op-ed in The Hill newspaper.
October 15 will mark National Latinx AIDS Day across America, which is an opportunity to take stock of the great strides made towards defeating the virus and eliminating the stigma it can create. (The term Latinx serves as a gender-neutral alternative to Latino/Latina).
Science has come a long way since HIV and AIDS became a part of the national consciousness in the early 1980's, but as experts have learned, if those advances are not shared with everyday people, and if awareness about the disease and how to prevent it does not grow, then disease rates can continue to climb, despite breakthroughs in the laboratory.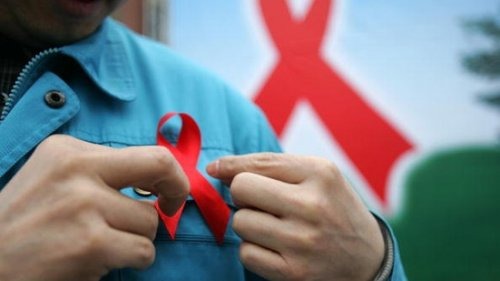 This is where public health expertise makes the difference. According to the American Public Health Association, public health promotes and protects the health of people and the communities where they live, learn, work and play. Several American cities have created innovative strategies to lower AIDS and HIV rates by speaking directly to Hispanic residents – especially youth – about how they can be proactive in protecting themselves and their partners. The theme of the day this year is "Defeat AIDS, con GANAS" ('with our wholehearted efforts,') and perhaps no city embodies that spirit more than Houston. Policy makers all over the country should take notice of their work.
A decade ago, the Houston Health Department decided to prioritize the population the HIV/AIDS virus was hitting hardest. As with many cities, that group was clearly young people of color, especially Hispanic and African-American men. That's the motivation behind "Houston Hits Home", a public health initiative encouraging youth of color, who are among the highest risk groups for HIV, to get tested so they know their status.
Houston's success lies in their ability to effectively reach this key demographic. The program produces annual hip hop concerts and sporting events for the city's youth, where the only price of admission is getting tested for HIV and other sexually transmitted diseases (STD). Recently, Houston's youth were provided free admission to the ballpark to see the Astros play the Miami Marlins, which was followed immediately by a Jason Derulo concert. These events combine entertainment with public education and clinical services in a way that has proven to have enormous impact.
The direct impact of Houston Hits Home is measurable. Of the 57,000 tests given at the events, one in 193 people have tested positive for HIV, one in 48 have tested positive for Gonorrhea, while one in nine have tested positive for Chlamydia. Pre- and post-assessments have found significant positive changes in knowledge level and beliefs about the diseases.
Most of those concertgoers are screened for a number of additional STDs and age-appropriate immunizations are also provided. Each attendee receives about one hour of education on HIV and STDs — and information on seeking care, should they need it — while their tests are processed onsite. Thirty percent of concertgoers report it's the first time they've been tested.
HIV is an epidemic that hits youth especially hard. In Houston, rates of HIV among those aged 20 and 24 are roughly double those of Houstonians in their 30s and 40s, while rates for those in their late 20s run about 1.5 times higher than their older peers. Nearly 80 percent of transmission risk for males in the city is among men who have sex with men, and the epidemic is largely concentrated among those with low-incomes.
Moreover, the disease disproportionately impacts communities of color, and there is still work to be done to address these racial health disparities. For instance, in 2013 (the most recent year of data available broken down by race) Hispanics in Houston were diagnosed with AIDS at almost twice the rate of of whites. Meanwhile, one in five people living with HIV in the metro area don't know they have it, while only 73 percent of the nearly 23,000 Houstonians diagnosed with HIV are receiving medical care. However, real improvements are being made; in just two years, between 2011 and 2013 diagnoses rates fell among Hispanics from 14.4 people/100,000 to 11.7/100,000 (data are age-adjusted).
Houston shows us that great gains can be made if officials focus their outreach efforts on those most at risk, get honest about racial disparities and stereotyping, and combine science with culture in a smart way. The work is not done and there is absolutely more policy makers can do to ensure people of color do not get diagnosed at greater rates than their white peers. But lawmakers at every level should look to stories like the one Houston has created as they design solutions to defeat AIDS con ganas.
Chrissie Juliano, MPP, is the Director of the Big Cities Health Coalition at the National Association of County and City Health Officials. The Coalition is a forum for the leaders of America's largest metropolitan health departments to exchange strategies and jointly address issues to promote and protect the health and safety of the 54 million people they serve.