Frontline Blog
Give Women the Gift of Good Health
May 2018
By Mysheika W. Roberts, MD, MPH, Health Commissioner, Columbus Public Health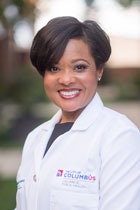 As we celebrate all the women in our lives for Mother's Day and National Women's Health Month, we are reminded that despite the advances women have made in many areas, great disparities still exist when it comes to their health.
Women make the majority of health care decisions for their families and are powerful partners by advocating and modeling healthy lifestyles and behaviors for their children, colleagues and friends. But when it comes to their own health, they are often left behind.
For years, medical studies were conducted just on men and the results were applied to women assuming the same outcome, even though symptoms like a heart attack and the presentation of disease can show up differently for women than men. Women age 55+ also have higher cholesterol levels than men, putting them at higher risk of developing heart disease.
According to the World Health Organization, gender bias also occurs in the treatment of psychological disorders. Doctors are more likely to diagnose depression in women compared with men, even when they have similar scores on standardized measures of depression or present with identical symptoms. Female gender also is a significant predictor of being prescribed mood altering psychotropic drugs.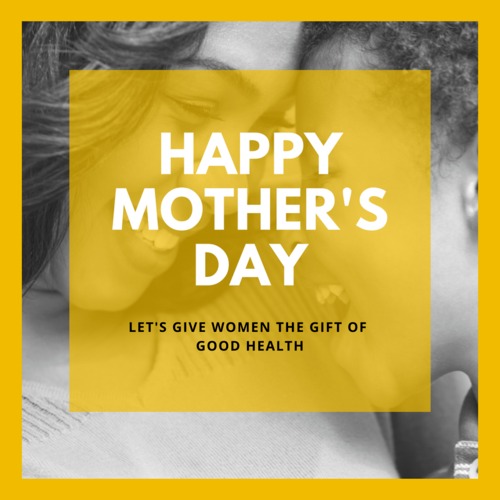 While the causes can be many, women suffer from gender specific risk factors for common mental disorders that disproportionately affect them. These factors include violence, socioeconomic disadvantage, low income and income inequality, low or subordinate social status and rank, and responsibility for the care of others.
Many women also do not have access to healthy foods that can help prevent and control chronic diseases, which account for over 60 percent of all deaths to women in Franklin County (home to the City of Columbus), Ohio.[1] In fact, over 40 percent of women in the county do not eat fruit on a daily basis, and more than one in five women (20 percent) do not eat vegetables every day. [2]
This trend is of particular concern considering that four out of the top five leading causes of death are due to chronic conditions, and cancer and heart disease account for over 40 percent of all deaths to women in Franklin County. [3]
In addition to healthy and affordable foods and lifestyle factors, the social determinants of health greatly impact women's health outcomes in not only Columbus, but also communities across the country. Neighborhoods and housing, employment, education, transportation, and access to health care all play an important role and must be addressed at their root causes.
Columbus Public Health is working to address the social determinants of health so that all women can live the healthy and safe lives they deserve. Learn more about our work with the Community Health Assessment and Community Health Improvement Plan.
The bottom line is that women play a major role in the health of the community. If we improve the overall health of women, this effect will trickle down to positively impact the health of their families and the community as a whole.
Over the last 100 years, we have opened doors and shattered glass ceilings to give women more opportunities than ever before, and now is the time to give all women the opportunities and choices they need for good health.
We have a lot of work to do to protect and empower future generations of women and it will only happen if we all work together at the local, state and federal levels to improve health. At Columbus Public Health, we are committed to this effort – and I encourage you to join us.
Working to protect the health and improve the lives of all women will be the best Mother's Day gift we can give to our grandmothers, mothers, aunts, sisters, daughters, granddaughters and nieces.
[1] Ohio Department of Health, Vital Statistics, 2014-2016, Analysis by Columbus Public Health.
[2] Centers for Disease Control and Prevention (CDC). Behavioral Risk Factor Surveillance System Survey Data. Atlanta, Georgia: U.S. Department of Health and Human Services, Centers for Disease Control and Prevention, 2015. Analysis by Office of Epidemiology, Columbus Public Health
[3] Ohio Department of Health, Vital Statistics, 2014-2016, Analysis by Columbus Public Health.