Coalition Supports Harm Reduction Strategies and Correcting Racial Disparities
February 2022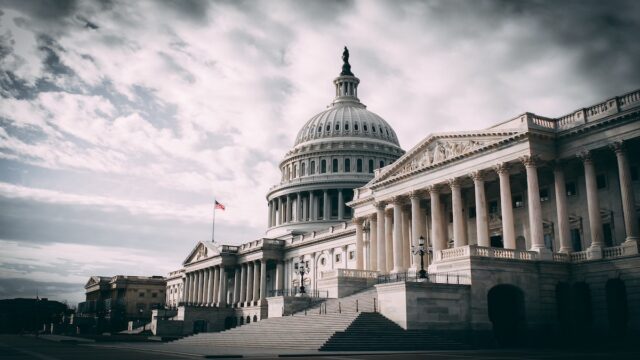 February 28, 2022
The Honorable Xavier Becerra
Secretary
U.S. Department of Health and Human Services
200 Independence Avenue, N.W.
Washington, DC 20201
Director Rahul Gupta
Office of National Drug Control Policy
The White House
1600 Pennsylvania Avenue, N.W.
Washington, DC 20500
Dear Secretary Becerra and Director Gupta,
As you are well aware, the United States is in the midst of an unprecedented and horrific overdose crisis. Last year, more than 100,000 Americans lost their lives to overdose. At the same time, HIV transmissions among people who use drugs have risen over the past 5 years as HIV incidence has fallen across the general population, and rates of viral hepatitis transmission among people who inject drugs continue to skyrocket. We are in a state of crisis and our nation's response to the overdose epidemic must reflect this.
Given this public health emergency, we must express our deep concern regarding the Administration's response to media distortions leveled against the Notice of Funding Opportunity (NOFO) for the $30 million in SAMHSA harm reduction funding. The use of the term "crack pipe" is not a technical term but a racist trope specifically targeting Black people. We note that crystal methamphetamine, more associated with drug use among rural white people, is also used with a glass pipe but was not mentioned in the conservative media that chose the most stigmatizing language that they could, creating a racist dog whistle. Additionally, while white people have used crack cocaine at similar rates, demonization of crack use led to a 100-to-1 (now 18-to-1) federal sentencing disparity between crack and powder cocaine despite the fact these substances are chemically the same. Such stigmatizing terminology fails to reflect the science and lived experience that smoking cocaine, methamphetamine or other drugs is in and of itself less dangerous than injection drug use. Additionally, policies and laws continue to cause harm through racial disparities in the criminal legal system and reduced access to life-saving services, such as harm reduction and drug treatment, for Black people and other people of color who are disproportionately impacted by the overdose crisis.
The landscape of substance use in the U.S. is constantly shifting, but one thing that we can be sure of is that the drug supply is getting progressively less stable. Adulterants are now appearing in all forms of illicit drugs, including smokable stimulants. Individuals using smokable stimulants often have no idea that their drugs may contain powerful manufactured opiates; some may not even be familiar with opioid overdose response or carry naloxone. For that reason, among several others, it is critically important to ensure that targeted outreach to people who smoke stimulants is a major part of harm reduction programming and overdose response.
The harm reduction community has been encouraged by the support the Biden-Harris Administration has given to evidence-based approaches to addressing the overdose crisis. In particular, we appreciate the administration's stated drug policy priorities, "Advancing racial equity issues in our approach to drug policy," and "Enhancing evidence-based harm reduction efforts." We believe that these priorities have the potential to enhance the U.S. response to increasing overdoses. We were additionally pleased by the inclusion of $30 million of harm reduction funding in the American Rescue Plan Act. It is clear that this administration is serious about leading with science when confronting the overdose crisis, and that the punitive approaches of the failed war on drugs must be redirected.
We urge the Biden Administration to implement the following:
Remove the federal funding ban on purchasing syringes and other drug paraphernalia for the prevention of infectious disease and overdose deaths.
Invest in the types of evidence-based harm reduction interventions that will curb the HIV, viral hepatitis, and overdose crises, beginning with a request in the FY23 Budget for $150 million to the CDC's Opioid Related Infectious Diseases Programs.
Reduce regulatory barriers to ensure increased access to buprenorphine and methadone as evidence-based treatments for opioid use disorder for all people who use drugs that want it.
Allow states and municipalities to operate life-saving Overdose Prevention Centers without interference from the federal government.
We urge the Biden-Harris Administration to pursue its public commitment to end the overdose crisis, advance racial equity and reduce stigma in its approach to drug policy and to enhance evidence-based harm reduction efforts that will save lives. We ask that the Administration work with people engaged in lifesaving harm reduction when the next media distortions emerge to set the record straight and to respond with greater nuance. People who use drugs and harm reductionists need the support of the Biden-Harris Administration to ensure that harm reduction is scaled up to fully respond to increasing overdoses and infectious disease transmission.
We ask finally that harm reduction practitioners and people who use drugs continue to be a resource to you and hope that this letter will serve as a springboard for further discussion on how we can end the overdose crisis together. Harm reductionists are fighting an uphill battle against an overdose crisis that shows little sign of abating soon with little funding and heavy hearts as our friends and family and colleagues are routinely taken from us. We ask the Administration to stand beside us to maintain its public commitment to advancing racial equity and reducing stigma in its approach to drug policy. We also must insist that the Administration not only trust the science of harm reduction but also pushes back when it is attacked with stigmatizing racist tropes rife with misinformation.
To that end, we request that you 1) meet directly with harm reduction programs engaged in safer smoking supplies distribution and outreach to people who smoke drugs, to share their insights and experiences with these harm reduction strategies and better inform the Administration's understanding of their role in public health and 2) that you meet regularly with the Justice Roundtable Harm Reduction Working Group and others. These meetings would foster understanding and alignment around harm reduction priorities, strategies, and messaging, including the vital challenge of resisting racialized stigma and fostering broader consensus across partisan lines.
Thank you for your commitment to working on these urgent issues impacting individuals, families and communities nationwide. If you have questions or need additional information please do not hesitate to contact William McColl, Chair of the Harm Reduction Working Group at 202-595-4167 at mccollbusiness@gmail.com.
Sincerely,
List of National Organizations
A Little Piece of Light
Academy of Perinatal Harm Reduction
AIDS United
American Academy of HIV Medicine
amfAR, The Foundation for AIDS Research
AnKa Consulting LLC
Association for Ambulatory Behavioral Healthcare
Association of Asian Pacific Community Health Organizations (AAPCHO)
AVAC
Behavioral Health Leadership Institute
Best Practices Policy Project
Big Cities Health Coalition
Black AIDS Institute
Black Harm Reduction Network
Blacks in Law Enforcement of America
Blaque Women Rising
Broken No More
Caring Ambassadors Program
Center for Employment Opportunities
Center for LGBTQ Economic Advancement & Research (CLEAR)
Center for Popular Democracy
CenterLink: The Community of LGBT Centers
CHLP
Clergy For a New Drug Policy
Dave Purchase Project/NASEN
Defending Rights & Dissent
Drug Policy Alliance
Equality Federation
Fair and Just Prosecution
Faith in Harm Reduction
Faith in Public Life
Fast-Track Cities Institute
Funders Concerned About AIDS
GLMA: Health Professionals Advancing LGBTQ Equality
Global Liver Institute
Healing Equity and Liberation (HEAL)
HealthHIV
HIV Dental Alliance
In The Works
Incarcerated Nation Network
Institutes for Behavior Resources, Inc.
International Association of Providers of AIDS Care
InterReligious Task Force on Central America
John Snow, Inc.
Justice Strategies
Juvenile Law Center
Lambda Legal Defense & Education Fund, Inc.
Latino Commission on AIDS
Law Enforcement Action Partnership
Legal Action Center
MomsRising
Musicians For Overdose Prevention
NAADAC, the Association for Addiction Professionals
NASTAD
National Association of Addiction Treatment Providers
National Association of Criminal Defense Lawyers
National Center for Advocacy and Recovery for Behavioral Health
National Harm Reduction Coalition
National Health Care for the Homeless Council
National Health Law Program
National Pain Advocacy Center
National Viral Hepatitis Roundtable
National Working Positive Coalition
NETWORK Lobby for Catholic Social Justice
NEXT Distro
NMAC
Oasis Legal Services
PAIN
Partnership to End Addiction
People's Action
Positive Women's Network-USA
PrEP4All
Prevention Access Campaign – U=U
Reframe Health and Justice
Remedy Alliance
Sero Project
Stop Stigma Now
StoptheDrugWar.org
Students for Sensible Drug Policy
The AIDS Institute
The Hepatitis C Mentor and Support Group-HCMSG
Transforming Reentry Services/MWIPM
Transgender Law Center
Treatment Action Group
United Church of Christ, Justice and Local Church Ministries
URGE: Unite for Reproductive & Gender Equity
USU
Washington Office on Latin America (WOLA)
Women's Community Justice Association
Young People in Recovery
List of State Organizations
Alabama
AIDS Alabama South, LLC.
Alabama Regional Medical Services
GoodWorks: North AL Harm Reduction
Arizona
Circle the City
Rooted Community Acupuncture & Holistic Care
Shot in the Dark
Southwest Recovery Alliance
California
APLA Health
Arlene & Michael Rosen Foundation
COVID Clinic, Inc.
DAP Health
Equality California
Face to Face/Sonoma County AIDS Network
Harm Reduction Coalition of San Diego ON POINT
Harm Reduction Services
HIV Education and Prevention Project of Alameda County
Homeless Health Care Los Angeles
MCAVHN Care and Prevention Network
San Francisco AIDS Foundation
San Francisco Department of Public Health
The Spahr Center/Syringe Access Program
Colorado
Boulder County AIDS Project (BCAP)
Colorado Coalition for the Homeless
Colorado Health Network
Colorado Individuals and Organizations Responding to HIV AIDS
Harm Reduction Action Center
One Colorado
District of Columbia
HIPS DC
Rebuilding Independence My Style
Florida
Florida Opiate Coalition
Florida Rising
Miami Coalition to Advance Racial Equity
NEU Health Solutions, Inc
Rad Heartstrings Florida, Inc
Southeast Florida Recovery Advocates, Inc
Georgia
Phoenix Transition Program
Hawaii
Drug Policy Forum of Hawai'i
Hep Free Hawaii
Kaipuokaualoku, LLC
Idaho
Idaho Harm Reduction Project
Iowa
Iowa Harm Reduction Coalition
Positive Iowans Taking Charge (PITCH)
Illinois
AIDS Foundation Chicago
Center for Housing & Health
Chicago Drug Users' Union
Drug Users Health Collective of Chicago
Duneys Defense
Heartland Alliance Health
Howard Brown Health
Illinois Harm Reduction and Recovery Coalition
Live4Lali, Inc.
Phoenix Center
Recovery Options Champaign
The Night Ministry
The Perfectly Flawed Foundation
Indiana
HIV Modernization Movement-Indiana
Holding Space Recovery Project
Hoosier Action
Indiana Recovery Alliance
Louisiana
CrescentCare
Trystereo/New Orleans Harm Reduction Collective
Maine
Amistad
Health Equity Alliance
Maine Access Points
Maine Council of Churches
Maine Drug Policy Lab at Colby College
Maine People's Alliance
Needlepoint Sanctuary
The REST Center
Maryland
Addiction Connections Resource
Advocacy and Training Center
AIDS Action Baltimore
Baltimore Harm Reduction Coalition
Communities United
Health Care for the Homeless (Baltimore)
MD Coalition of Families
Mental Health Association of Maryland
National Council on Alcoholism and Drug Dependence-Maryland
NCADD Maryland
Voices of Hope, Inc.
Massachusetts
Material Aid and Advocacy Program
New England Drug Users Union Eastern Massachusetts Branch
New England Users Union/HRH413
Smoke Works
Tapestry Health Systems Inc.
Whose Corner Is It Anyway
Michigan
Flint Rising
Harm Reduction Michigan
Michigan United
Minnesota
Augsburg University
Harm Reduction Sisters
Rural AIDS Action Network (RAAN)
Missouri
Communities Creating Opportunity
MO Network
Nevada
Make the Road Nevada
Prison Families Alliance
New Hampshire
Rights and Democracy
New Jersey
New Jersey Harm Reduction Coalition
New Jersey Policy Perspective
Newark Community Street Team
NJ Hepatitis Coalition
Salvation and Social Justice
South Jersey AIDS Alliance
New Mexico
Casa de Salud
New Mexico DanceSafe
New Mexico Harm Reduction Collaborative inc
NM Integrative Wellness MRC
Santa Fe Community Services
Taos LEAD
The Mountain Center
Transgender Resource Center of New Mexico
New York
Alliance for Positive Change
Callen-Lorde Community Health Center
Care For the Homeless
College & Community Fellowship
Community Action for Social Justice
GMHC
Housing Works, Inc.
NDRI Swan Project
Southern Tier AIDS Program
Unity Fellowship of Christ Church NYC
VOCAL-NY
North Carolina
Action Institute NC
ekiM For Change
Fruit of Labor Action Research & Technical Assistance, LLC
Holler Harm Reduction
NC Council of Churches
NC Survivors Union
North Carolina AIDS Action Network
North Carolina Harm Reduction Coalition
Opioid Data Lab at Univ. of North Carolina
Smoky Mountain Harm Reduction
Twin City Harm Reduction Collective
Wilkes Recovery Revolution, Inc.
Ohio
Community Medical Services
Equitas Health
Harm Reduction Ohio
Ohio Organizing Collaborative
OhioCAN (Change Addiction Now)
Opportunities People's Justice Leaders
Policy Matters Ohio
Project White Butterfly
River Valley Organizing
Say it Loud Columbus
Scioto county harm reduction
Showing Up for Racial Justice Ohio
Thrive Peer Recovery Services
United Returning Citizens
Writers in Residence
Oregon
Portland Drug Users Union
Pennsylvania
ACT UP Philadelphia (AIDS Coalition To Unleash Power)
Angels in Motion
Clean & Sober Greetings
Families & Youth Innovations +
Friends of Safehouse
Operation in My Back Yard
Philadelphia Overdose Prevention Network
Prevention Point Pittsburgh
Puerto Rico
Bill's Kitchen, Inc.
Coalición de Coaliciones Pro Personas sin Hogar de PR, Inc.
The Puerto Rico Project
Rhode Island
Project Weber/RENEW
Tennessee
Street Works
Texas
CURE (Citizens United for Rehabilitation of Errants)
Utah
Martindale Clinic
One Voice Recovery, Inc.
Virginia
Friends of Guest House
Washington
VOCAL-WA
West Virginia
Mountain State Harm Reduction
NAMI Huntington
West Virginia Hepatitis Academic Mentoring Partnership
WV Citizen Action Group
Wisconsin
FORGE, Inc.
Vivent Health