Careers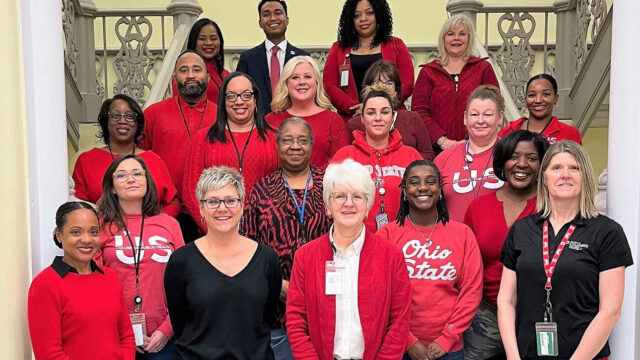 Make your mark while improving the health and lives of millions. Apply to join one of these dynamic public health workplaces.
For a complete list of openings, see our member departments' employment pages.
Memphis/Shelby Co.: Chief of Nursing
Responsible for planning, directing, organizing, coordinating, and evaluating processes/standards that promote quality nursing and public health clinical practices. Maintains a competent nursing and allied health public health workforce through recruitment and continuing workforce development, regulation/oversight of credentialing, advising senior management on best practices, staying current on local, state, and national policies/mandates, and ensuring compliance with standards and guidelines.
Minimum qualifications include: five years of professional community or public health nursing experience, of which two years of supervisory or managerial, consultant, coordinator, or educator experience associated with a public health agency; Master's degree in nursing; current licensure to practice as a RN in Tennessee; and proof of education, training, and/or experience is required.
Portland/Multnomah Co.: County Health Officer
This position serves primarily as the lead County Health Officer for Multnomah County, Oregon. The role also serves as the Tri-County Health Officer, who leads a collaborative team of health officers in the three metro Portland, OR counties. This team works together to provide aligned health officer services for the region and develop regional strategies for community health. Seeking a hands-on leader who will be willing to provide direction, guidance, and leadership to the entire health department as well as health systems / hospitals, physicians, nurses, and other staff members while advising on complex concerns and public health & communicable disease issues within the community.
El Paso: Health Director
The Health Director will oversee the day-to-day operations of the Department of Public Health with 425 FTEs and an operational budget of $19 million. The Director will plan and oversee all public health education campaigns to promote and obtain the cooperation of local organizations, residents, and visitors. To ensure effective departmental programs and services, the Director will lead the engagement of stakeholders from local, regional, and state levels in order to conduct needs assessments and evaluate current and possible health issues impacting the community. Utilizing "best practices" in public health, the Director will identify and present best options and models for public health governance, administration, and structure, and issue recommendations and create reports to the City Administration and the City Council.
The Director will direct and oversee public health activities in communicable, chronic, and infectious disease control, as well as establish and provide medical direction of local case tracking and disease investigation to monitor statistics and provide real-time data for effective assessment and control initiatives. The Department is also responsible for conducting research to identify funding resources and oversee preparation and submission of grant proposals.