Careers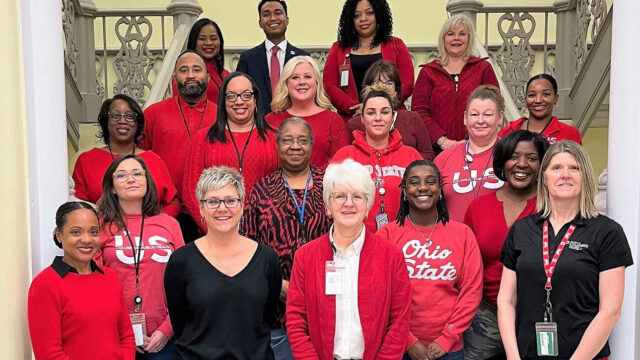 Make your mark while improving the health and lives of millions. Apply to join one of these dynamic public health workplaces.
For a complete list of openings, see our member departments' employment pages.
Chicago: Chief Public Health Informatics Officer / Deputy Commissioner
Apply by May 12: Reporting directly to the Commissioner, the Chief Public Health Informatics Officer is responsible for developing the vision, strategy and guidance on public health informatics and data modernization initiatives (DMI) to advance the mission of CDPH. This position serves on the executive leadership team for the department. This role is borne out of recognition during the COVID pandemic of the need for significant investments to improve and better leverage information technology data collection and management systems in order to improve disease monitoring and surveillance and support sound decision making to improve health and reduce the racial life expectancy gap in Chicago.
Chicago: Chief Racial Equity Officer / Deputy Commissioner
Apply by May 5: Reporting directly to the Commissioner, the Chief Racial Equity Officer/Deputy Commissioner will oversee the Bureau of Inclusion, Diversity, Equity, and Access (the "IDEA Bureau"). Newly created in 2022, the IDEA Bureau is dedicated to leading internal strategy, workforce development, community engagement, communications and other culture and process/system change initiatives rooted in the principles of racial equity.
Seattle: Project Program Manager – Regional Gun Violence Implementation Manager
Apply by May 16: The Regional Gun Violence Implementation Manager will support a public health approach to gun violence prevention. The Regional Gun Violence Program was officially instituted in January 2023 in response to the public health emergency of gun violence. The responsibilities of this position include program implementation, planning, monitoring, administrative operations, supervision, community engagement, and other duties as assigned.
Portland/Multnomah Co.: County Health Officer
This position serves primarily as the lead County Health Officer for Multnomah County, Oregon. The role also serves as the Tri-County Health Officer, who leads a collaborative team of health officers in the three metro Portland, OR counties. This team works together to provide aligned health officer services for the region and develop regional strategies for community health. Seeking a hands-on leader who will be willing to provide direction, guidance, and leadership to the entire health department as well as health systems / hospitals, physicians, nurses, and other staff members while advising on complex concerns and public health & communicable disease issues within the community.
NYC: Assistant Commissioner of Communications / Senior Communications Director
Responsible for developing and overseeing citywide public communications strategies, including shaping the language, images and multimedia that represent public health in New York City. Maintains and develops schedule of announcements, events, publications and campaigns. Ensures communications messages are harmonized and coordinated on multiple platforms. Oversees a bureau of 64 staff, with direct supervision of 6 people. Oversees contracts, requests-for-proposal and vendors; manages campaign budgets. Works with the agency's executive leadership to identify opportunities to elevate and communicate public health priorities. Works with the City Hall communications and press teams to advance the health priorities of the Adams Administration. Integrates creativity, innovation and best practices from other fields into public health messaging.
NYC: Chief Population Health and Data Officer
The Chief Population Health and Data Officer (CPHDO) is a new position, an executive deputy commissioner reporting directly to the Commissioner of Health, and a member of the Agency's Executive Leadership Team. The overarching goal of the new CPHDO position is to create a standard-setting, equity-centered, pioneering public health data infrastructure for New York City that incorporates lessons learned from COVID-19 and recent public health emergencies, to improve population health in New York City and in doing so, combat widening inequities in health outcomes and increases in premature mortality borne disproportionately by low-income communities of color. The CPHDO will foster a culture of rigorous, data-driven, equity-centered decision making, planning, and action.
El Paso: Health Director
The Health Director will oversee the day-to-day operations of the Department of Public Health with 425 FTEs and an operational budget of $19 million. The Director will plan and oversee all public health education campaigns to promote and obtain the cooperation of local organizations, residents, and visitors. To ensure effective departmental programs and services, the Director will lead the engagement of stakeholders from local, regional, and state levels in order to conduct needs assessments and evaluate current and possible health issues impacting the community. Utilizing "best practices" in public health, the Director will identify and present best options and models for public health governance, administration, and structure, and issue recommendations and create reports to the City Administration and the City Council.
The Director will direct and oversee public health activities in communicable, chronic, and infectious disease control, as well as establish and provide medical direction of local case tracking and disease investigation to monitor statistics and provide real-time data for effective assessment and control initiatives. The Department is also responsible for conducting research to identify funding resources and oversee preparation and submission of grant proposals.