BCHC urges adoption of bipartisan gun safety legislation
June 2022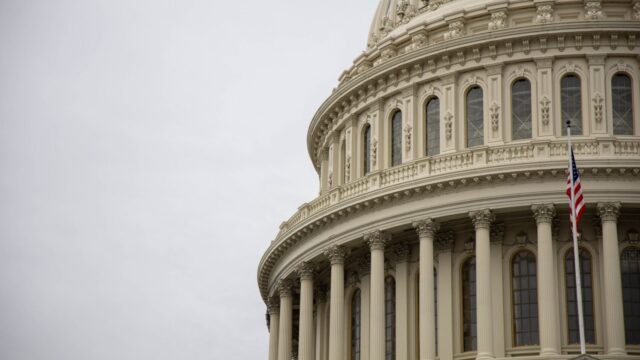 June 14, 2022
The Honorable Chuck Schumer
Majority Leader
U.S. Senate
Washington, DC 20510
The Honorable Mitch McConnell
Minority Leader
U.S. Senate
Washington, DC 20510
The Honorable Nancy Pelosi
Speaker
U.S. House of Representatives
Washington, DC 20515
The Honorable Kevin McCarthy
Minority Leader
U.S. House of Representatives
Washington, DC 20515
Dear Majority Leader Schumer, Leader McConnell, Speaker Pelosi, and Leader McCarthy:
On behalf of the Big Cities Health Coalition (BCHC), I write to urge the adoption of bipartisan common sense gun safety legislation. BCHC is comprised of health officials leading 35 of the nation's largest metropolitan health departments, who together serve more than 61 million – or about one in five – Americans.
Our members see first hand that gun violence and associated trauma are a public health crisis, and we urge Congress to enact meaningful legislation to help prevent and reduce gun violence in our communities. We appreciate the measures under discussion and look forward to working with you and your colleagues in the U.S. Congress on additional measures to best protect and promote the health and safety of our nation's residents.
Gun violence is a crisis that impacts communities across the country. In 2020, more than 45,000 lives were lost to gun violence, marking a deadly increase of 5,000 lives in a single year. More than twice as many survived an encounter with gunfire, bearing visible and invisible scars. For the first time in nearly three decades, Congress is poised to act.
The bipartisan framework to address gun violence marks a vital first step forward in federal gun safety policy and includes multiple common sense provisions that will help address gun violence. These include:
Providing federal funding to support state implementation of Extreme Risk Protection Orders (ERPO). In so doing, Congress would be investing in tools that are proven effective at reducing gun suicides and mass shootings. ERPOs empower law enforcement agencies, and often families and household members, to petition courts for a civil (non-criminal) order to temporarily suspend a person's access to firearms before they commit violence against others or themselves. ERPOs are proven to be effective at reducing gun suicides and mass shooting.
Closing the dating partner loophole. In so doing, Congress would be closing a key gap in federal law that leaves victims of abuse vulnerable to injury and death by an armed domestic abuser. More than half of all intimate partner homicides are committed by dating partners but federal law currently only prohibits gun possession among individuals convicted of misdemeanor domestic violence or subject to a restraining order only if that abuser has been married to, lived with, or had a child with the victim. This limitation means the law does not generally apply to abusive dating partners and former dating partners – even if those dating partners have been convicted of abuse or are subject to a restraining order.
Requiring additional investigative steps to review juvenile records and consult with local law enforcement before a person under the age of 21 is able to purchase a long gun. In so doing, Congress would be providing law enforcement critical time to investigate a young person seeking to buy a long gun, including a semiautomatic assault-style rifles, to help reduce the risk of them using the gun for an act of violence. Young people disproportionately commit gun homicides: 18–20 year olds comprise just 4% of the US population, but account for 17% of known homicide offenders.
All too often, our communities bear witness to the terrible tragedies that occur when people use guns to harm themselves or others. Gun violence is a complex public health issue that will require a comprehensive solution. Therefore, we urge you to take swift, decisive action and pass meaningful legislation to address gun violence.
Sincerely,
Chrissie Juliano, MPP
Executive Director
Big Cities Health Coalition