Frontline Blog
Austin Public Health applies racial equity principles to advance public health practices
October 2023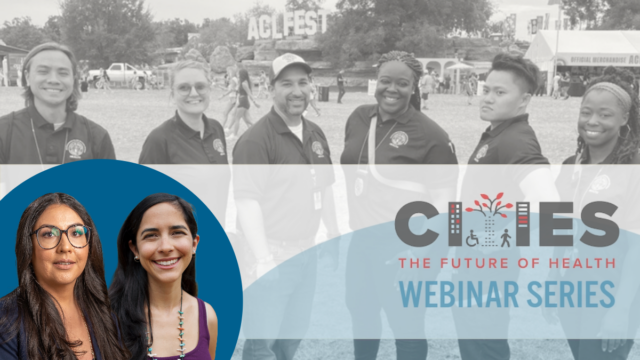 In 2020, many U.S. cities declared racism a public health crisis. In the years that followed, how have urban health departments made good on that promise to center racial equity in their work?
In an October 2023 webinar with the Big Cities Health Coalition, Sandra Castillo (Equity & Inclusion Coordinator) and Natalie Goodnow (Senior Training Specialist) discussed how Austin Public Health (APH) applies equity principles internally and builds on equity work taking place across the city to achieve healthier outcomes. Austin's city council passed a resolution in 2015 to evaluate the impact of existing city policies and practices on racial equity and to develop an Equity Assessment Tool. The Equity Office was created in 2016 to advance the city's equity work and in 2020, the city council passed a resolution that declared racism a public health crisis.
As the most critical phase of the COVID-19 pandemic passed, APH saw an opportunity to expand these lessons to its work as a whole. In 2021, the health department developed a Racial Equity, Diversity, and Inclusion Plan (REDI), with the goal of building a more culturally inclusive workforce that is accountable to the communities they serve. An Equity Council oversees the implementation of the REDI plan and ensures an ongoing commitment to the principles by engaging in strategic planning, reviewing APH policies and procedures, and making recommendations to the Department Director, executive leadership, and human resources. The Council is composed of staff from different divisions and consists of 25 members that meet monthly for two hours. APH has also deployed the GARE framework (see below) to apply racial equity to the work they do.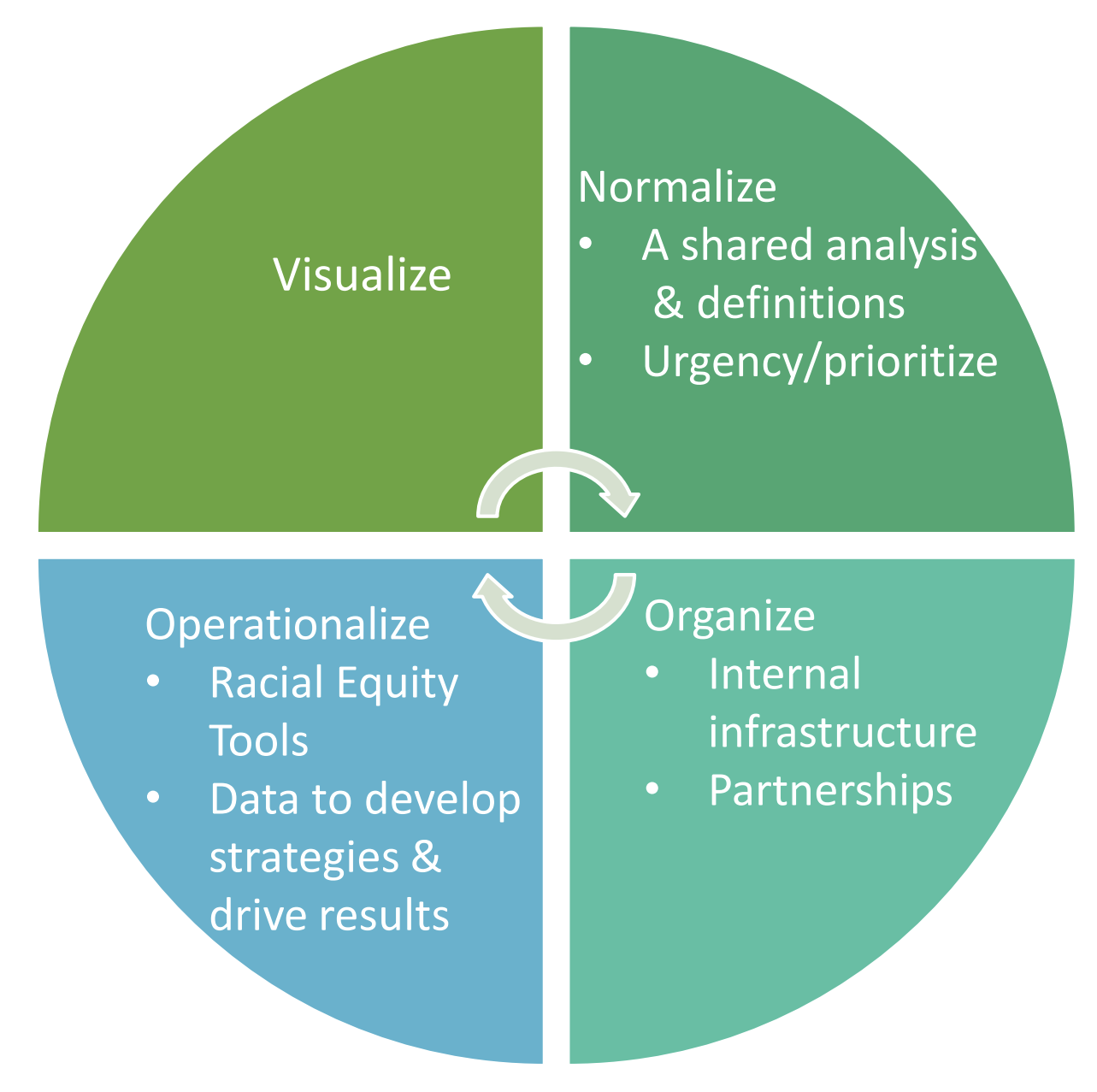 Specific organizational changes that APH made to address racism as a public health crisis include:
Watch the webinar recording
Don't miss the next webinar in this series! Subscribe to our newsletter.