Frontline Blog
Structural challenges to governmental public health
May 2022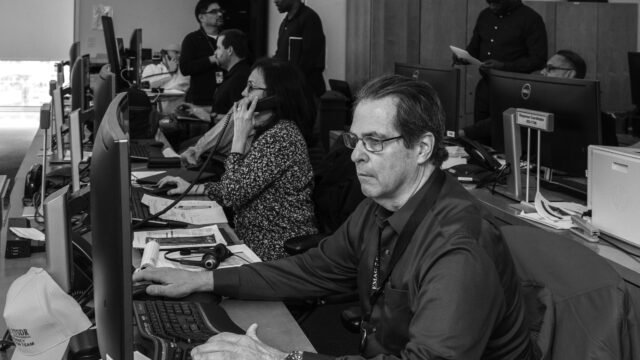 While public health can use structural tools to promote community wellness and health equity, the field also faces serious structural challenges that have only deepened since the beginning of the COVID-19 pandemic.
The workforce has been historically under-funded and under-resourced
Investments in workforce development are needed, including organizational assessments of budgets and culture, as well as updated hiring and promotion practices, to build a highly skilled, trained, and diverse public health workforce. A recent study by BCHC and the Council of State and Territorial Epidemiologists (CSTE) shows big city health departments are in dire need of epidemiologists, putting the nation's efforts to combat current and future pandemics at risk.
Public health authority is under attack
In 2021, at least 15 states considered legislation that limits local and/or state public health departments from doing their most basic job – protecting the public. In a recent survey of 45,000 public health workers, most reported experiencing harassment, bullying, burnout, and/or post-traumatic stress disorder.
Trust in government and science is dangerously low
In the initial months of the COVID-19 pandemic, trust in local governmental health was high: 75% of respondents in an NP Strategy Group poll approved of actions taken by local health leaders. A year later, an NPR poll found that figure cut nearly in half: 44% trusted their local health department a great deal or a lot.
Pre-emption, not a new threat to local jurisdictions, is on the rise.
State and federal pre-emption prevents local governments from passing regulations meant to protect and promote the public's health. This disproportionately restricts the ability cities have to enact and enforce local policies, including addressing ongoing inequities, regulating tobacco, or implementing policies to promote and protect the health of their community.