Coalition Joins 300+ Organizations to Call for Sustained and Increased Public Health Funding
February 2021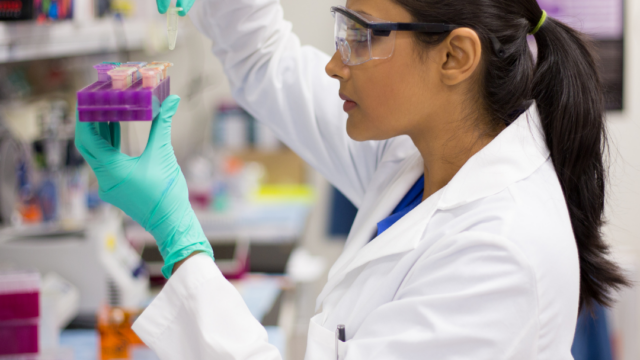 February 12, 2021

The Honorable Charles Schumer
Majority Leader
U.S. Senate
Washington, D.C. 20510

The Honorable Nancy Pelosi
Speaker
U.S. House of Representatives
Washington, DC 20515

The Honorable Mitch McConnell
Minority Leader
U.S. Senate
Washington, D.C. 20510

The Honorable Kevin McCarthy
Minority Leader
U.S. House of Representatives
Washington, DC 20515
Dear Majority Leader Schumer, Speaker Pelosi, and Minority Leaders McConnell and
McCarthy:

As Congress undertakes the next iteration of legislation to speed the response to the COVID-19 pandemic, the undersigned organizations urge you to include a significant, long-term investment in public health infrastructure and workforce. This investment is critical to support the public health system to better respond to the COVID-19 pandemic, but also to strengthen it before the next pandemic hits and avoid the loss of life and social and economic disruption we are experiencing today. The pandemic has clearly shown that our federal public health priorities cannot be reached without the critical work of state, local, tribal and territorial health departments. The importance of strong, predictable federal investment in this system is even more vital now as the economic impacts of the pandemic are felt nationwide. State and local governmental budgets, and therefore public health budgets, have already been devastated and are projected to continue to decline. 1,2 This will leave our nation even more vulnerable to emerging health risks. By building the core public health infrastructure in states, localities, tribal governments and territories, as well as the Centers for Disease Control and Prevention (CDC), the nation will be better prepared for the next threat.

Our groups recommend $4.5 billion in long-term, additional annual funding for CDC, state, local, tribal and territorial core public health infrastructure to modernize the nation's public health system, rebuild the workforce, and promote healthier communities.

The COVID-19 pandemic is illustrating in the direst terms the consequences of underfunding public health. The response is personnel-heavy – including rolling out the largest vaccination campaign in U.S. history, investigating cases and conducting contact tracing, managing supplies

1 Coronavirus (COVID-19): Revised State Revenue Projections. NCSL. Updated Jan 18, 2021. Coronavirus (COVID-19): Revised State Revenue Projections (ncsl.org)
2 Auerbach AJ et al. Fiscal effects of COVID-19. Brookings Institution, Sept 23, 2020. Fiscal effects of COVID-19 (brookings.edu)

and volunteers, conducting risk communications, coordinating with governmental and healthcare partners, and planning for the next phase of response. While short-term funding has been essential, it cannot sustain the workforce or effectively modernize public health. A significant, sustainable investment is needed to support such essential activities as disease surveillance, epidemiology, laboratory capacity, all-hazards preparedness and response; policy development and support; communications; community partnership development; promoting equity; and organizational competencies.

For too long, the nation has neglected basic public health capacity, and the nation's response to the pandemic reflects this chronic underfunding. Since the 2008 recession, state and local health agencies have lost nearly one quarter of the workforce.3 Health departments are still dependent on archaic methods of tracking COVID-19 and other diseases, including phone, fax and paper.4 CDC's funding remains just below its level in FY2008, when adjusting for inflation.5 Meanwhile, state funding for health departments has dropped by 16 percent per capita, and funding for local health departments has fallen by 18 percent since 2010.6 That means there has been little room to modernize, recruit, retain, and retrain the workforce of the 21st Century and address emerging threats. In fact, the estimated gap in achieving a minimum level of public health protection for all communities is about $13 per person per year, yielding the requested $4.5 billion. 7 Despite being a cost-effective method of preventing disease, this starvation of public health has prevented the nation from addressing chronic disease epidemics, surging rates of substance misuse, and health inequities, making many communities particularly vulnerable to COVID-19. It is critical that all Americans can trust that the public health system is strong around them, no matter their zip code.

The U.S. has followed a pattern of underfunding of vital public health services, followed by a crisis, a quick infusion of cash, and then dwindling investments over time.8 This pattern is placing American lives at risk. We must think not just of the short-term needs of this pandemic, but the long-term readiness of our nation. We applaud Congress for taking quick action to provide funding for the initial response, including for the state and local public health response.
3 New Workforce Survey: Public Health Turnover Could Pose Threat to Community Health. de Beaumont Foundation, 2019. https://debeaumont.org/news/2019/new-workforce-survey-public-health-turnover-could-pose-threat-to-community-health/

4 Bajak F. Faxes and email: Old technology slows COVID-19 response. AP. May 13, 2020. https://apnews.com/article/public-health-michael-pence-email-business-understanding-the-outbreak-aff923bc384089489d168ee2ced71a93
5 In FY 2008, CDC funding was $6.375 billion (program level). FY 2021 funding is $7.819 billion (program level). Adjusted for inflation, the 2008 number would be $7.864 billion in 2020 dollars.
6 Hollowed-Out Public Health System Faces More Cuts Amid Virus. AP and Kaiser Health News, July 1, 2020. https://khn.org/news/us-public-health-system-underfunded-under-threat-faces-more-cuts-amid-covid-pandemic/
7 Public Health Leadership Forum. Developing a financing system to support public health infrastructure. Available
at: http://www.resolv.org/sitehealthleadershipforum/files/2018/11/PHLF_developingafinancingsystemtosupportpublichealth.pdf.
8 The Impact of Chronic Underfunding of America's Public Health System: Trends, Risks, and Recommendations,
Trust for America's Health. https://www.tfah.org/report-details/2019-funding-report/
However, short-term, supplemental funding does not allow public health to recruit and retain the expert workforce needed for protecting the nation against emerging threats, such as surging levels of chronic disease, the substance misuse and suicide epidemics, infectious diseases, injuries, natural disasters and environmental hazards. We urge you to act now to prevent and prepare for the next pandemic.

Sincerely,
317 Coalition
Academy of Nutrition and Dietetics
Advocates for Better Children's Diets
AIDS Action Baltimore
All Youth Access, LLC
Alzheimer's Association and Alzheimer's
Impact Movement
America Walks
America's Essential Hospitals
American Academy of Allergy, Asthma &
Immunology
American Academy of Nursing
American Academy of Pediatrics
American Association for Clinical
Chemistry
American Association for Respiratory Care
American Association for the Study of Liver
Diseases
American Association of Colleges of
Nursing
American Association of Colleges of
Osteopathic Medicine
American Association of Neuromuscular &
Electrodiagnostic Medicine
American Association on Health and
Disability
American Cancer Society Cancer Action
Network (ACS CAN)
American Clinical Laboratory Association
American College Health Association
American College of Clinical Pharmacy
American College of Medical Toxicology
American College of Obstetricians and
Gynecologists
American Geriatrics Society
American Heart Association
American Immunization Registry
Association
Association of Schools and Programs of
Public Health
Association of State and Territorial Dental
Directors
Association of State and Territorial Health
Officials
Association of State Public Health
Nutritionists
Asthma and Allergy Foundation of America
Authority Health
Autism Family Services of New Jersey
Big Cities Health Coalition
Bipartisan Policy Center
Black Health Coalition of Wisconsin
Bloom Health Coalition
Boulder County Public Health
Breathe New Hampshire
California Health Collaborative
California Hepatitis C Task Force
Campaign for Tobacco-Free Kids
Campesinos Sin Fronteras
Cancer Support Community
Caregivers of New Jersey
Caring Ambassadors Program
Cascade AIDS Project
Catholic Health Association of the United
States
Cause Engagement Associates
Center for Advocacy for the Rights and
Interests of the Elderly (CARIE)
Center for Community Resilience
Center for School Health Innovation &
Quality
CenterLink: The Community of LGBT
Centers
Chicago Chapter National Black Nurses
Association
Children's Environmental Health Network
Christian Council of Delmarva
Clinical Research Forum
Coalition for Clinical and Translational
Science
Colorado Public Health Association
Colorado School Medicaid Consortium
Commissioned Officers Association of the
USPHS
Health Care Without Harm
Health Equity Initiative
Health in Justice Action Lab, Northeastern
University School of Law
Health Resources in Action
Healthcare Leadership Council
Healthy Schools Campaign
Heartland Alliance
Hep B United
Hep B United Philadelphia
Hepatitis B Foundation
Hispanic Health Initiatives, Inc.
HIV + Hepatitis Policy Institute
HIV Medicine Association
Hogg Foundation for Mental Health
Hollywood Senior Center
Hope and Help Center of Central Florida,
Inc.
Hope Charities
Human Rights Campaign
Idaho Public Health Association
Illinois Public Health Association
Illinois Public Health Institute
Impact York County
In the Public Interest
Indiana Public Health Association
Infectious Diseases Society of America
International Foundation for Gastrointestinal
Disorders
Interstitial Cystitis Association
Iowa Public Health Association
Johns Hopkins University Institute for
Health and Productivity Studies
Johnson County Public Health, Iowa
Journal Public Health Management &
Practice
Jump IN for Healthy Kids
Kansas City Missouri Health Department
Kansas Public Health Association
Lafayette County Health Depart
Lakeshore Foundation
Latino Coalition for a Healthy California
Lawrence-Douglas County Public Health
Life Raft Group
Local Public Health Association of
Minnesota
National Association of Pediatric Nurse
Practitioners
National Association of State of Offices of
Minority Health
National Athletic Trainers' Association
National Capital Area SOPHE (NCA
SOPHE)
National Center for Healthy Housing
National Coalition of STD Directors
National Consumers League
National Environmental Health Association
National Health Care for the Homeless
Council
National Health Law Program
National League for Nursing
National Medical Association
National Nurse-Led Care Consortium
National Pancreas Foundation
National Tuberculosis Controllers
Association
National WIC Association
NC Public Health Association
Nebraska Action Coalition- Future of
Nursing
Nemours Children's Health System
NephCure Kidney International
Nevada Public Health Association
New Hampshire Public Health Association
New Hampshire Public Health Association
New Jersey Public Health Association
New Orleans Health Department
New York Academy of Medicine
New York State Public Health Association
North Carolina Alliance for Health
North Carolina Alliance of Public Health
Agencies
North Carolina Association of Local Health
Directors
North Dakota Public Health Association
North Runnels Hospital
Northeast Ohio Black Health Coalition
Nova Southeastern University
Undergraduate Public Health Student
Association
Nurture
Ohio Public Health Association
Southern California Public Health
Association
Susan G. Komen
Tennessee Public Health Association
Texas Public Health Association
The AIDS Institute
The American College of Preventive
Medicine
The Family Resource Network
The Foundation for Sustainable
Communities
The Gerontological Society of America
The Immunization Partnership
The Viscardi Center
Training Resources Network, Inc.
Treatment Action Group
Tri-County Health Department, Colorado
Trinity Health
Trust for America's Health
Tulane University Health Sciences Center
U.S. Breastfeeding Committee
United for Charitable Assistance
American Kidney Fund
American Liver Foundation
American Lung Association
American Medical Student Association
American Nurses Association
American Physical Therapy Association
American Podiatric Medical Association
American Public Health Association
American Sexual Health Association
American Society for Microbiology
American Society of Hematology
American Society of Tropical Medicine &
Hygiene
American Thoracic Society
APLA Health
Arizona Council of Human Service
Providers
Arizona Public Health Association
Arkansas Public Health Association
Arthritis Foundation
Asian & Pacific Islander American Health
Forum
Association for Clinical and Translational
Science
Association for Professionals in Infection
Control and Epidemiology
Association of American Cancer Institutes
Association of American Medical Colleges
Association of Food and Drug Officials
Association of Immunization Managers
Association of Maternal & Child Health
Programs
Association of Minority Health Professions
Schools
Association of Nurses in AIDS Care
Association of Public Health Laboratories
Association of Schools Advancing Health
Professions
Common Threads
Communities Joined in Action, Inc.
Connecticut Public Health Association
Consortium for State and Regional
Interoperability
Council of State and Territorial
Epidemiologists
County Health Executives Association of
California
Delaware Academy of Medicine and the
Delaware Public Health Association
Digestive Disease National Coalition
Doctors for America
Dorchester County Health Department
Dystonia Medical Research Foundation
Eating Disorders Coalition for Research,
Policy & Action
Education Development Center
Empower Nutrition & Wellness
Endocrine Society
Entomological Society of America
Epilepsy Alliance America
Epilepsy Foundation
Epilepsy Services of New Jersey
Equality California
Florida Institute for Health Innovation
Florida Public Health Association
Foundation for a Healthy Kentucky
Franklin Regional Council of Governments
GBS|CIDP Foundation International
Geary County Health Department
Georgia Public Health Association
GLMA: Health Professionals Advancing
LGBTQ Equality
Global Alliance for Behavioral Health and
Social Justice
Global Liver Institute
GO2 Foundation for Lung Cancer
Good Days
Goshen Health
Grand Traverse County Health Department
Green & Healthy Homes Initiative, Inc
Hartsfield Health Systems Consulting
Hawaii Public Health Organization
Health by Design
Health Care Improvement Foundation
Louisiana Public Health Association
Louisiana Public Health Institute
Lupus and Allied Diseases Association, Inc.
Lymphatic Education & Research Network
Macoupin County Public Health Dept
Maine Public Health Association
March of Dimes
Mary Ann Liebert Inc.
Massachusetts Public Health Association
Message Carriers of Pennsylvania
METAvivor
Metropolitan Health Organizations of the
Kansas City Area (MOHAKCA)
Michael & Susan Dell Center for Healthy
Living, UTHealth School of Public
Health in Austin
Michigan Association for Local Public
Health
Michigan District Health Department No. 2
Michigan District Health Department No. 4
Michigan Public Health Association
MindWise Innovations
Minnesota Public Health Association
Missouri Association of Area Agencies on
Aging
Missouri Association of Local Public Health
Agencies
Missouri Public Health Association
Mon Health Systems
Montgomery Citizens United for Prosper
(MCUP)
Mosquito and Vector Control Association of
California
MS Public Health Association
National Alliance of State & Territorial
AIDS Directors
National Alopecia Areata Foundation
National Association for Public Health
Statistics and Information Systems
National Association of County and City
Health Officials
National Association of Local Boards of
Health
National Association of Nurse Practitioners
in Women's Health
Oregon Public Health Association
Partnership for Better Health
Partnership for Children's Oral Health
Patient Services, Inc.
Peggy Lillis Foundation
Pennsylvania Public Health Association
PestronkGlass
Premier, INC
Prevent Blindness
Prevention Institute
Preventive Cardiovascular Nurses
Association
Project Sleep
Public Health Accreditation Board
Public Health Foundation
Public Health Institute
Public Health Management Corporation
Public Health Solutions
Puerto Rico Public Housing Administration
Pulmonary Hypertension Association
Redstone Center for Prevention and
Wellness
Research!America
RESOLVE
Respiratory Health Association
Restless Legs Syndrome Foundation
Rhode Island Public Health Association
Riverside Community Care
RiverStone Health
RIZE Consultants
Safe States Alliance
San Francisco Bay Physicians for Social
Responsibility
SANIPLAN
School-Based Health Alliance
Scleroderma Foundation
SHAPE America – Society of Health and
Physical Educators
Silver State Equality-Nevada
Sleep Research Society
Society for Vector Ecology
Society of General Internal Medicine
Society of State Leaders of Health and
Physical Education
South Dakota Public Health Association
University of Maryland School of Public
Health
University of Massachusetts Medical School
University of Rochester
University of Washington School of Public
Health
Unmarried, Single But Not Alone, LLC.
US Hereditary Angioedema Association
Utah Public Health Association
Valley AIDS Council
Vermont Public Health Association
Virginia Public Health Association
Vision, Inc.
Washington State Association of Local
Public Health Officials
Washington State Board of Health
Washington State Public Health Association
WE ACT For Environmental Action
Winooski Partnership for Prevention, Inc.
Wisconsin Public Health Association
Women's Health Institute
cc: Chair Patty Murray, Senate HELP Committee and Senate Appropriations
Subcommittee on Labor, Health and Human Services, Education and Related
Agencies
Ranking Member Richard Burr, Senate HELP Committee
Ranking Member Roy Blunt, Senate Appropriations Subcommittee on Labor, Health and
Human Services, Education and Related Agencies
Chairman Frank Pallone, House Energy & Commerce Committee
Ranking Member Cathy McMorris Rodgers, House Energy & Commerce Committee
Chair Anna Eshoo, House Energy & Commerce Health Subcommittee
Ranking Member Brett Guthrie, House Energy & Commerce Health Subcommittee
Chairwoman Rosa DeLauro, House Appropriations Committee and Subcommittee on
Labor, Health and Human Services, Education and Related Agencies
Ranking Member Kay Granger, House Appropriations Committee
Ranking Member Tom Cole, House Appropriations Subcommittee on Labor, Health and
Human Services, Education and Related Agencies