Coalition Issues Comments on 'Preparing for the Next Pandemic' White Paper
June 2020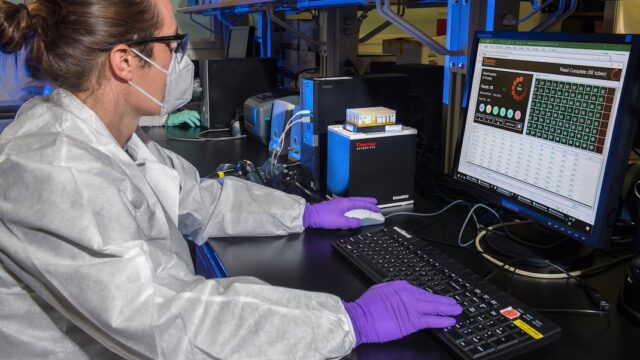 June 26, 2020
While we appreciate the opportunity to comment on Senator Alexander's white paper,
"Preparing for the Next Pandemic," it is important to highlight that Big Cities Health Coalition (BCHC) members, health officials from 30 of the nation's largest metropolitan health departments, who collectively represent nearly 62 million or one-in-five Americans, are still actively working to respond to the current pandemic. As Senator Murray said at the Senate Committee on Health, Education, Labor, and Pensions (HELP) Hearing on June 23rd, "reflecting on how we prepare for the next crisis is no substitute for responding the crisis at hand, which has infected over two million people in our country, killed over 120,000 and which continues to spread." The field of public health is rooted in the evidence base, and while no one doubts we must learn more from our successes and our challenges, we do not yet have the complete picture on which to fully judge this response. We appreciate the urgency in thinking through many of these questions, even if they are a bit premature.

At this juncture in the response, Congress must continue to demonstrate leadership, conduct oversight on the Trump Administration's response, and continue to provide much needed dollars and resources to local communities across the country managing response and recovery. While many dollars have gone through various funding mechanisms to state health departments or local governments, few dollars have reached local health departments. If we learn nothing from this pandemic, we must remember that while federal and state leadership and guidance is critical, the rubber hits the road in cities and towns across this country, where local governments must respond accordingly. In large jurisdictions across this country, it is the mayor or equivalent position that the public is listening to day-to-day, perhaps instead of, or at least in addition to, their state leaders.

Much of this White Paper focuses on response through an incredibly narrow bio-medical lens. There is little discussion of our critically underfunded/understaffed governmental public health system and the types of activities we would have to undertake to prevent and contain the effects of a pandemic such as COVID-19, rather than just mitigate its impact. These, in fact, should be the key learnings from the Coronavirus experience: prevention and containment is possible when a robust, well-resourced governmental public health system comprised of career professionals is in place. Because we as a nation failed at containment, the health care system has been the face of this response. While the health care system is necessary, it is not sufficient, to address an outbreak such as this. It takes a host of public health interventions and a well-resourced public health infrastructure to form a robust response.

One critically important lesson that we are learning in real time, which is frankly disturbing, is the acute need for elected leaders not to undermine or politicize science. In most cases over the past six months, the message coming from the White House has been in direct contrast with data, science, and what is happening on-the-ground. This naturally creates confusion for the public and has led many to doubt the science. This has been incredibly harmful to
preventing additional infection and deaths. Further, by politicizing the response, the Administration has literally put local and state health officials in harm's way (See: Compromising the Role of Public Health Officials Makes Our Nation Less Safe).

As we examine the COVID-19 pandemic response system, it is important to take it with a grain of salt. In this specific response, the system was not allowed to respond in the manner in which it was practiced or planned (indeed, there are questions about if plans were even reviewed). The lack of a comprehensive national plan (or message) has led to a patchwork of activities across jurisdictions, not always based on science or data. What can be helpful in after action
analyses, however, is a strong statement that we need not only clear(er) lines of authority, but also that we need to let the experts be front and center, serving as the "face" of the response. At the June 23rd HELP Hearing, Dr. Joneigh Khaldun, Chief Medical Executive and Chief Deputy Director for Health for the Michigan Department of Health and Human Services (and BCHC alum, as former director and health officer for the Detroit Health Department and Chief Medical Officer in Baltimore City Health Department), expressed the need for "consistent and accurate messaging from the highest levels of the federal government."

While the Centers for Disease Control and Prevention's (CDC) testing debacle early on was damaging, the fact that the Agency has effectively been sidelined is harmful. It cannot be stated strongly enough that CDC must be allowed to lead with science, no matter how dire the situation (See: Big Cities Health Coalition to Elected Leaders: Trust Data and Science, and Let Experts Do Their Jobs). Time and again when career staff such as Dr. Nancy Messonnier or Dr. Anne Schuchat have spoken out – in the case of the former, with a very prescient prediction – the CDC has been further marginalized. The most effective crisis communication starts with honesty and transparency with the public, which the CDC tried to do, and the White House denied. Those in leadership at the federal government must be willing to stand up to those at the highest level of government to insulate the science from politics.

The current politicization of the response at the federal level has damaged the state and local response by (1) not allowing science-based guidance – such as mandating face coverings – to support the on-the-ground response and (2) has led to doubting of science, data, and public health guidance at the local level, even leading to threats of violence against local and state health officials. An unintended consequence of this will be a further "brain drain" of public health experts at the local and state level as people leave jobs for the safety of themselves and their families, which recently happened in Orange County, CA, and Ohio, to name just two examples out of many. All of this makes the country less safe no matter how prepared we are going into an event.

Finally, as Senator Murray said at the June 23rd Senate HELP Committee hearing, "one lesson we've already learned, this crisis is no great equalizer but rather a force which perpetuates and deepens the injustices that black communities, Latino communities, tribal communities, people with disabilities and so many others face… caused by a long history of systemic racism and underfunding and those in charge have a responsibility to acknowledge the problem and do everything they can to close that gap." Senator Murray accurately highlighted that health disparities and inequities in the United States are neither new nor unique to COVID-19, but instead caused by structural and social determinants of health, including hundreds of years of systemic racism.


In order to adequately address the disproportionate impact of COVID-19 on communities of color, we must act now to ensure those most impacted are appropriately reached and resourced, as well begin to treat racism as a public health crisis, examining not just our health systems, but also looking at the very fabric of our economy and our communities. Achieving equity and health for future generations, BCHC's mission, will not be easy. Acting on racism through a public health lens may help to reframe the conversation and illustrate that we are all only as healthy as the least healthy among us – as this pandemic to has shown. Doing so will mean rebuilding our communities, and in some cases, the systems within which we operate, so that each and every person, no matter where they live, the color of their skin, or where they were born, has the opportunity to live a healthy, full, and productive life. Below we share answers to some of the questions posed in the White Paper. Again, we appreciate Senator Alexander's work on this and the opportunity to comment. Please do not hesitate to reach out to Chrissie Juliano, MPP, Executive Director of the Big Cities HealthCoalition, via juliano@bigcitieshealth.org or 202-557-6507.


Tests, Treatments, and Vaccines – Accelerate Research and Development
What incentives can the federal government offer to the private sector to encourage
development of more medical countermeasures with no commercial market?
Incentives to the private sector from the federal government can encourage development
of countermeasures where there is no commercial market. As such, there should be a
specific line item in the Biomedical Advanced Research and Development Authority
(BARDA) appropriations for developing medical countermeasures to address emerging
infectious disease.

There continues to be a market failure where companies that have been supported in part
by BARDA to develop new antibiotics go bankrupt due to the inability of the company to
recoup its research and development expenses. As you are aware, we are running out of
options in treating some antibiotic-resistant organisms. Consideration should be given to
federal support of post-market incentives to encourage the development of new antibiotics.
This could include subscription purchasing models or other outside-the-box incentives.
What could the federal government have done to be better positioned with diagnostics, vaccines, and treatments for COVID-19?
The federal government could have federalized the supply chain and actively used the
Defense Production Act at the outset of the pandemic. States should neither have been
instructed that they should procure their own supplies nor told that they were on their
own. This created chaos in the limited supply chain and led to additional costs and logistical
challenges for each state.

Further, there needs to be a way to ensure access for large local jurisdictions to federal resources directly. In the current response, only local health departments in Chicago, Houston, Los Angeles County, New York City, and Philadelphia have been directly funded through either Public Health Emergency Preparedness (PHEP) or Epidemiology and Lab Capacity (ELC) funds, as has Washington, D.C. The country's largest jurisdictions often have populations larger than the state itself, the majority of the state's population, or many of the smaller states. It is inefficient in a nationwide emergency to tell a jurisdiction that serves millions of people to work through the state. There should be distribution plans in place for more than just a handful of the country's largest jurisdictions, as well as dedicated funding streams.

In addition, there need to be structures in place to rapidly and simply ramp up not only diagnostics, but also other infrastructure to gather/aggregate data for situational awareness. Nearly six months into the current pandemic, there are still disturbing questions about case counts and deaths, which breeds even more doubt in the public's psyche. The Assistant Secretary for Preparedness (ASPR) at the Department of Health and Human Services (HHS) was meant to be a coordinator in this regard – ramping up in an emergency – but was never sufficiently funded or staffed to do so. Prior to and during emergencies, there needs to be ongoing resources – both federal dollars and guidelines – to support data and other technology infrastructure in state and large, local health departments, as well as public health labs (See: Use of fax machines by Austin labs blamed for long wait times for coronavirus test results).
How can the federal, state, and private sector work together to more effectively distribute and administer treatments and vaccines?
Coordination and clear lines of authority between CDC, the Food and Drug Administration (FDA), ASPR, and the National Institutes of Health (NIH) are necessary for the various stages of basic research, clinical trials, product development, product approval and dissemination to public health and health care stakeholders. Distribution of durable goods and information to the health care system must also be aligned.
Additionally, there must be a comprehensive vaccination plan. In order to reduce, rather than exacerbate, existing health disparities, this plan must take into account minorities and vulnerable populations—ensuring they are included in vaccine trials and distribution planning. Traditionally, these populations are harder to reach and justifiably skeptical about government so additional efforts must be put into public education and outreach, particularly at the local level led by trusted community members.
What is the appropriate federal role in supporting the manufacturing of medical countermeasures, especially vaccines?
The federal government, and in particular, the Congress, has the power of the purse. Guaranteed purchasing at a reasonable price is the only way to ensure the supply will (a) be there when needed and (b) meet subsequent demand. Liability protection related to new vaccines must also be offered, within reason.
Finally, the FDA must also be insulated from political pressure to approve a vaccine in the current and future emergencies. An ineffective, or even worse, harmful, vaccine will set the country back not only in defeating COVID-19, but also all the other preventable diseases that vaccines have helped us tamp down.
How can Congress and HHS make sure CDC and FDA are working more closely with the private sector on diagnostic tests to detect emerging diseases?
As the Cabinet-Level Department over both Agencies, HHS needs to take responsibility for facilitating and requiring this. The Secretary should work through Agency directors to ensure that relationships, memorandums of understanding (MOUs), and/or data use agreements (DUAs) are in place prior to an emergency. Too far into this pandemic's response, CDC was still telling its constituents that they did not have "eyes" into private labs that FDA approved and/or had relationships with. Further, there was a mandate from the federal level to the private labs to report information directly to state and/or local public health labs, as well as additional requests for reporting to the White House, which private labs and health departments felt was redundant, confusing, and caused undue burden. CDC felt they did not have authority to facilitate ease of reporting because it was under FDA's purview.
Finally, in engaging the private sector, there must be balance; FDA, in particular, needs to exert its regulatory authority where possible and/or needed. While getting the private sector on-line to increase testing capacity was important, FDA exercised their emergency use authority (EUA) haphazardly, and in the case of antibody testing, quite possibly, to the detriment of the public's health. They must also be free of political interference so that they can let the science and data dictate decision-making.
What are the lessons learned from the current fast tracking of tests, treatments, and vaccines to make them available even more rapidly?
Again, there must be balance. FDA's regulatory authority is a critical piece of protecting the public's health. In retrospect, FDA used their EUA authority haphazardly, and in the case of antibody testing, quite possibly, to the detriment of the public's health. They must also be free of political interference so that they can let the science and data dictate decisionmaking. This will entail involving the scientific community and credible experts who are apolitical in orientation, in order to build this trust. There must be transparency about exactly what the safety assessments are, and for vaccines, that involves the participation of the Advisory Committee on Immunization Practices (ACIP) at the CDC and other scientific organizations. Safety should be monitored by the National Academy of Medicine; this oversight has occurred for many childhood immunizations and helped identify any potential issues.
Disease Surveillance – Expand Ability to Detect, Identify, Model, and Track Emerging Infectious Diseases
What other barriers, in addition to limited testing capacity, and insufficient and outdated technology, make it difficult to detect and conduct public health surveillance of emerging infectious diseases?
It is well documented that the governmental public health system's data infrastructure, particularly at the state and local level, is lacking in most jurisdictions. As you are aware, the Health Information Technology for Economic and Clinical Health Act (HITECH) left out incentives for governmental public health to modernize their electronic records systems. An immediate, large, and sustained tranche of federal funding must be given to not just states, but also local jurisdictions, to enable a 21st century data infrastructure. Further, a mandated state and/or local match should be considered to ensure that jurisdictions do not cut their own investments due to the influx of federal dollars. This investment should support not only updating/upgrading of technology, but also support simple articulated needs for things like laptops to enable tele-work. Several local jurisdictions, for example, could not get permission from their states to use federal dollars to purchase laptops so that staff could work from home during the pandemic response. Federal dollars must direct the states to be as flexible as possible when distributing dollars to locals and mandate a detailed accounting of how dollars are allocated and in what time frames. This should also include support for state and local vaccine registries for adults, which are woefully underfunded and underutilized. We need to build a national registry with timely and accurate data that includes information on sex, age, and race/ethnicity.
BCHC supports Recommendation 2.4, the Public Health Data Systems Modernization Act to modernize our nation's biosurveillance systems. Both biosurveillance and syndromic surveillance must be supported with federal guidance and funding. It took CDC a very long time to stand up the latter during this outbreak, using their flu and other similar surveillance systems. Even so, the capacity to do this kind of surveillance at the state and local level varies greatly across the country. Sufficient information exchange between local health departments and health systems/hospitals is still lacking.
The Congress should also instruct the CDC to evaluate the current electronic lab reporting system. Demographic data was, and still remains, challenging to collect, which, according to some, is due to existing electronic lab reporting systems. CDC should assess and report to Congress the status of these systems, and dollars should be provided to upgrade the systems as necessary.
Additionally, CDC must work to better coordinate and align state and local testing recommendations and case reporting. Particularly at the beginning of this pandemic, the federal recommendations around testing eligibility were too limited and did not take local experiences into account. This greatly hindered early response and surveillance, resulting in a large amount of COVID-19 cases that were undetected and contributed to unmitigated community spread.
We acknowledge that testing capacity early on was greatly limited; however, the CDC and other federal authorities, who held the only functional tests, did not take local health officials experiences on-the-ground into account. Local health officials tried to tell federal authorities that they were seeing increased numbers of probable COVID-19 symptomatic cases who did not meet narrow testing criteria and that criteria for "patients under investigation" needed to be expanded in order to better identify and isolate cases. The fact that the Dr. Redfield continues to state that testing decisions were made at the local level are inaccurate – at best, the states regulated access, at worst, it was the CDC that made such decisions.
Federal entities need to take both federal capacity and local health department experiences into account when making future recommendations in order to accurate detect of emerging infectious diseases. There also needs to be better adherence to case definitions for both diagnosis and death. In the past, CDC developed and issued guidance in coordination with the Council of State and Territorial Epidemiologists and other national associations, which was followed by agencies collecting and reporting this data across the country. That has not been the case this time. This is possibly due to the politicization of this pandemic and mixed messages on cases and case numbers coming from the White House. However, CDC can use federal dollars to incentivize states and locals to adhere to case definitions and other reporting guidance. Reiterating previous sentiments, there must be a comprehensive national plan—not just guidelines—that includes a national testing, tracing, and vaccination strategy with clear case definitions developed with input from local health departments.
Has our focus in medical countermeasure development been too much on the known threats, such as anthrax and smallpox, to the detriment of emerging threats like coronaviruses, including COVID-19, SARS and Middle East Respiratory Syndrome?
Undoubtedly, our country has focused too much on preparing for a terrorist attack, while failing to take seriously the threat of a novel flu or other respiratory syndrome, despite repeated warnings that this was somewhat inevitable.
Stockpiles, Distribution, and Surges – Rebuild and Maintain State and Federal Stockpiles and Improve Medical Supply Surge Capacity and Distribution
The Strategic National Stockpile (SNS) is meant to be used in a national emergency, such as a pandemic, to support the on-the-ground response across the country. It is not meant to support the federal response, the federal agencies, nor is it the federal government's own cache as was suggested by the White House earlier in the response. It is in place because the Congress and previous Administrations recognized that local and state jurisdictions have neither the need nor the means to procure enough such supplies in either normal times or a when an emergency occurs. The mission of the SNS must be clarified by the Congress so that future Administrations cannot change it mid-emergency as occurred in April 2020 after a Senior Advisor to the President made claims that directly contradicted the role of the SNS.
That said, there are things that the federal government, including the Congress, can do to ensure that states have some level of cache when the next emergency arrives. The federal government, i.e. CDC and/or ASPR, could offer guidance to health departments and health systems about what should be procured. A formula for both what is needed and what is funded could be enacted based on population, with a federal and state/local jurisdiction share. These same population formulae could be used to determine if local jurisdictions can be funded directly to stockpile goods. For example, those local jurisdictions with populations over 500,000, as was the threshold for funding in the Coronavirus Aid, Relief, and Economic Security Act (CARES), could be deemed eligible rather than going through their state to procure needed supplies. There should also be a matching program to incentivize states to spend their dollars on preparedness. All too often, "wealthier" states spend dollars to prepare and "poorer" states do not. Thus, federal resources, in the event of an emergency, often go first to those who failed to allocate sufficient state and local resources to prepare. There needs to be a minimum level of preparedness in states and localities across the country as dictated by the federal government
How can the Strategic National Stockpile be better managed and how can Congress increase oversight and accountability?
Here, again, the importance of leadership and coordination cannot be stressed enough. Federal leadership is critical to ensure that the SNS has sufficient resources to acquire medical countermeasures and materials, as well as the logistical support to manage, track, and distribute assets to public health and health care stakeholders. Decisions on need and what to send must be made according to subject matter experts and what the data suggest. Logistical support from FEMA for efficient distribution can then follow.
Congress, in particular, can facilitate increased transparency and provide sufficient funding for the upkeep of the SNS. Recognizing that there is a need to exercise some level of caution regarding what is in the SNS, there is still plenty of information that can and should be shared with state/local partners and Congress. Congress should also require reporting on status of the SNS, including expenditures and expiration dates of goods.
How can states and hospitals improve their ability to maintain a reserve of supplies in the future to ensure the Strategic National Stockpile is the backup and not the first source of supplies during emergencies?
A strong federal role is particularly important given disparities in states' resources. While states and health systems do need to have a minimum level of surge supplies on hand, as discussed above, in a national emergency, states should have access to bulk purchasing through the federal government and should not be in competition with each other or the federal government.
Also to ensure preparedness across the country, the federal government needs to provide guidance on what to purchase and, also incentivize such purchases with federal dollars. States or health systems should be required to report what they have purchased and what they have on hand on a regular basis to ensure a certain level of readiness.
The federal government is critical in suggesting what assets are needed and what assets should be used under certain circumstances. In times of emergency, all the resources of the federal government – including knowledge and expertise – must be brought to bear.
As states and hospitals establish or build their own stockpiles, how will they know what supplies to stockpile? What guidance should the federal government provide on what medical supplies are appropriate?

Per the above, the federal government should be prescriptive in this situation and provide guidance.
Could states and hospital systems establish their own vendor managed inventory programs with manufacturers and distributors? Should the federal government or states contribute to such hospital stockpiles?
We urge you to consider how changes to the SNS affect the role of governmental health departments in medical countermeasure deployment. SNS deployment is a key capability supported by the PHEP. CDC works with state, local and territorial health departments to develop the capability to receive and distribute countermeasures from the stockpile. One of the roles of public health has been to gather situational awareness for the demand of medical countermeasures during an emergency so states and locals can request and effectively use products from the SNS. This incident command structure is intended to ensure that supply is meeting demand. If more products are maintained in vendor-managed inventory, clarification is needed on how those products would be distributed to states in an equitable and efficient fashion and how public health departments would continue to be engaged in the request and receipt of products. CDC must retain its responsibilities of technical assistance, subject matter expertise, and support of PHEP medical countermeasure capabilities, with coordination and support from ASPR staff.
The Public Health Emergency Medical Countermeasures Enterprise (PHEMCE) is intended to be an interagency body to oversee decisions regarding the research and development, procurement, and stockpiling of medical countermeasures, as codified in the Pandemic and All-Hazards Preparedness and Advancing Innovation Act (P.L. 116-22). Integral to the success of the SNS is an effective interagency process for decision-making regarding the enterprise. HHS must ensure that the PHEMCE continues to lead these key determinations, including what items should be purchased for the stockpile, held in the stockpile, and held in vendor-managed inventory, if appropriate.
Public Health Capabilities – Improve State and Local Capacity to Respond As the White Paper notes, PHEP and the Hospital Preparedness Program (HPP) have been chronically underfunded for years. These programs are meant to enable local (and state) health departments and health systems to be ready every day for any emergent event. Despite this, federal dollars continue to be cut and are not necessarily targeted to those most in need. They also often fail to reach the local level. Congress should require CDC to provide a state-by-state report annually showing how much federal emergency preparedness funding, including COVID19 response funding, is reaching the local level via state health departments.
The lack of consistent funding over time for public health and health system preparedness has necessitated Congress to repeatedly provide emergency supplemental funding to state and local health departments to stand up a response when major outbreaks occur as was the case with H1N1, Ebola and Zika. Therefore we recommend that both the Public Health Emergency Fund and the Infectious Disease Rapid Response Reserve Fund be well resourced with no-year funds so that a response to the next emerging infectious disease outbreak can be stood up immediately. Additional supplemental funding will likely be needed depending on the size of the outbreak.
While preparedness and response funding is important, public health in general has been chronically underfunded. Health departments have been asked to address increasing incidence of substance use disorder and violence; environmental health challenges like exposure to lead; chronic diseases such as cancer and heart disease, and much more with deep budget cuts and a shrinking workforce. Nationwide health outcomes exhibit large disparities across race/ethnicity and socioeconomic groups, which relate back to long-term inequities and barriers to accessing quality, affordable health care that includes a host of preventive services. These challenges have made communities of color more vulnerable to serious illness and death from COVID-19. Where one lives or works, and even how one commutes to work, all influence health status and outcomes, and more often than not, to the detriment of Black and Latino families. One way to begin to address these inequities is to pass policies that improve the health of all Americans, including our most vulnerable populations. These could include paid sick leave, increased housing support, and universal guaranteed income.
Recommendation 4.3, that states need to maintain the capacity to trace contacts for emerging infectious diseases, and have programs in place to surge that capacity if necessary, can only be achieved through sustained and sufficient funding over time. Public health departments that staff up using emergency supplemental funds will be forced to let the staff go once the funding is expended.
BCHC also supports Recommendation 4.4 to remove red tape and allow states and locals to use PHEP and HPP funds for response and report back how they were used, rather than having to wait for written approval form CDC and ASPR. However, it must be noted that said funds will not be sufficient in a wide-scale emergency, such as a pandemic, and additional dollars will need to flow for the response.
What specific changes to our public health infrastructure (hospitals, health departments, laboratories, etc.) are needed at the federal, state, and local levels?
Sustained direct funding to local health departments for preventing epidemics, not just responding to them, is a missing piece of our public health infrastructure. In order to better prevent such outbreaks, federal resources must support data infrastructure and workforce development.
As you well know, health departments across the country face significant workforce challenges to maintaining robust staffing levels and recruiting and retaining needed professionals. Local and state health departments have lost nearly a quarter (23%) of their workforce since 2008, shedding over 50,000 jobs across the country. The deficiency is compounded by the age of the public health workforce – nearly 55% of public health professionals are over the age of 45 and almost a quarter of health department staff are eligible for retirement. Between those who plan to retire and those who plan to pursue opportunities in the private sector (often due to low wages), nearly half of the local and state health department workforce might leave over the next several years. We join our NACCHO colleagues in supporting a loan repayment program that would provide up to $35,000 per year per health professional in exchange for a two-year commitment to serve in a local, state, or tribal health department (See: NACCHO Applauds the Introduction of Public Health Workforce Loan Repayment Act in the Senate . As new staff and volunteers are brought into the field for the COVID-19 response, this is an added incentive to keep them long term. This program could help ensure that their valuable experience is harnessed and available before the next crisis hits.
How can the federal government ensure all states are adequately prepared without infringing on states' rights and recognizing states have primary responsibility for response?
In a national, large-scale event, like a pandemic, the federal government must manage the response. There should be no concern about infringing on states' rights. There may be times where the federal government needs to act to protect all of its residents, as we know that infectious disease does not recognize borders. As we, and many Senators and Witnesses at the June 23rd Senate HELP Hearing have highlighted, there must be a comprehensive plan which includes a national testing, tracing, and vaccination strategy and addresses barriers, like misinformation, vaccine hesitancy, infrastructure, and global partnerships.
It is critically important that states and locals provide situational awareness of what is needed for the on-the-ground response, and that such information is centralized and feeds into an all-of-federal-government approach. When it is not, as with COVID-19, states are left to compete against each other and the federal government, and mixed messages and confusing guidance is issued to the public. Ultimately lives are lost because the public has been confused about whether or not they needed to wear a face mask, for example, or whether or not it was actually safe to go to work. This is simply unacceptable.
How should the federal government ensure agencies like CDC maintain an appropriate mission focus on infectious diseases in the periods between emergencies to strengthen readiness to respond when a new threat arises?
Sustained funding to support the mission – prevention of disease, as well as the ability to maintain a readiness to respond – is needed. As the keeper of the purse and the branch of government responsible for being a "check" on the Executive, the Congress can support the Agency with funding and much needed accountability. Congress should require yearly reports on expenditures, as well as readiness indicators. Finally, this funding should support a host of prevention activities, such as drills and professional and/or workforc development not just for the Agency itself, but local and state health departments as well.

Who Is on the Flagpole? – Improve Coordination of Federal Agencies During a Public Health Emergency

BCHC agrees with Recommendation 5.1 that Congress must clarify who is in charge and has the ability and authority to keep a continued focus on preparedness for pandemics and other major public health threats and improve how federal agencies coordinate during a pandemic. These roles and responsibilities must also be clearly communicated to states and local governments. BCHC also agrees with Recommendation 5.2 that federal, state, and local government should be provided sufficient resources to engage in large-scale exercises on a regular basis, such that learnings can be incorporated into future plans and systems. There also needs to be a greater emphasis on understanding the lessons gleaned from previous large-scale exercises and outbreaks when federal, state, and local administrations change. It should be noted that there was an HHS National Level Exercise, involving multiple federal, state, and local agencies, as well as major hospitals, designed to evaluate pandemic preparedness across the federal government, held in 2019, using a novel and highly lethal strain of influenza A. Lessons learned from this exercise included the need for increased public health funding, improved medical counter measure production capacity, and enhanced coordination across federal agencies. While HHS cannot go back and implement the recommendations from this after action report in order to prevent COVID-19 deaths, the after action report from this administration's HHS certainly highlights areas that need improvement and should be utilized in future planning.
Is the Assistant Secretary for Preparedness and Response the right position to coordinate a whole-of-government response to a pandemic?
While the ASPR has the authority in statute to coordinate the response, the office has neither been staffed to do so nor set up to fully manage a response. As an assistant secretary, he or she also reports to the HHS Secretary and has to manage all that that relationship entails. Furthermore, this ASPR has been tasked with taking on large unrelated activities that has taken the focus away from their day-to-day tasks, such as having to track and monitor unaccompanied minors crossing the border due to the failures of other agencies.
Independent of the ASPR, there is also a need for true White House leadership, in managing a whole-of-government approach in a crisis such as this. There should be standing health security expertise on both the Domestic Policy Council (DPC) and the National Security Council (NSC), as there has been in the past, so that leadership and expertise is in place prior to a domestic or global health emergency. While the Congress has little authority over such decisions, it is a key learning from this response (since the Trump Administration cut this positions) and should be a recommendation included in all after action reports. In such responses, there does need to be one person who is leading the charge at the White House; in this case it has been the Vice President, which has brought both strengths and weaknesses to the response.
Interestingly, there has been little mention of the global health response because the Agencies who hold these relationships, such as the CDC, have been sidelined. This will invariably prove costly, as the pandemic evolves further, resources become scarcer, or a vaccine is developed outside of the United States.
What is the appropriate role for HHS and how can FEMA be better integrated into a nationwide pandemic response?
As the federal health department, HHS should be the subject matter lead. FEMA should support with logistics and filling in other needs as identified, such as standing up field hospitals. It really can be that simple.
Whose job is it to coordinate supply lines so that personal protective equipment, ancillary supplies, and medicines are available and delivered to where they are needed when they are needed?
This is the ASPR's job in coordination with the CDC, and state and local health departments.FEMA can assist in a logistical role as invited to do so.
What is the right balance between specific and limited statutory authority and more flexibility for federal preparedness and response programs?
The Federal Government must provide guidance and funding to implement said guidance. Federal guidance needs to be clear and based on the science that is known at that time, and be made public without undue political influence, such as the re-opening guidance that the CDC was not allowed to release.
Have well-intended requirements and directives created too much bureaucracy and slowed federal response?
No. The main challenge in this response was the interplay of politics and a lack of preparedness among staff. Career staff were sidelined at the CDC, for example, and there is no health security expertise on the NSC and the DPC. While it is critically important to learn from this pandemic, it should be said that this is just one response. We do not actually know if the system worked because it was not allowed to respond as intended. Politics and people borrowed from all over the government, rather than those who have actual responsibility for thinking about and handling such activities, continue to run the response. For this reason, any and all lessons learned from this event should be considered along with lessons learned from previous recent outbreaks that were more smoothly coordinated and mitigated.