Frontline Blog
How public health departments can foster civic engagement and community activism by working alongside youth
June 2023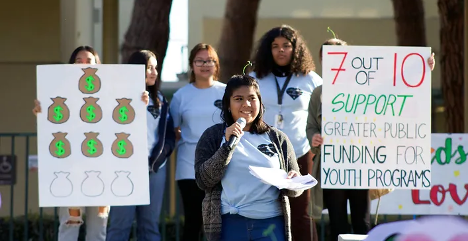 Photo by Sylvana Uribe
Youth advisory councils (YACs), also called youth advisory boards, exist at multiple levels of government. YACs have varying functions and activities, but generally involve youth providing input about government agency processes and services. Public health departments often develop these advisory councils to foster relationships with youth and engage youth in issues that matter to them, including to improve youth sexual health (including STI and HIV prevention) in their jurisdictions and to hear from youth in neighborhoods heavily impacted by violence. Centering the voices and experiences of youth also benefits youth by building their leadership skills and teaching them about public health.
The youth advisory council at the Long Beach Department of Health and Human Services started its work in August 2022. Participants serve a 12-month term, are between the ages of 16 and 26, and represent each of nine districts, with an additional two at-large members.
The City of Long Beach recently allocated $300,000 to fund proposals for summer programs. The youth advisory council uses a participatory budgeting process that shifts power to youth who vote on how the $300,000 should be spent by voting on project proposals – aimed at serving youth – that matter the most to them. Youth between the ages of 13 and 26 who live, learn, work, and/or play in Long Beach were invited to the Youth Voter Fair to cast their votes on 19 proposals. The awarded programs will advance the city's Youth and Emerging Adults Strategic Plan. This strategic plan includes six goals: youth development, physical, mental, and emotional wellness, planning for the future, community care, housing, and transportation.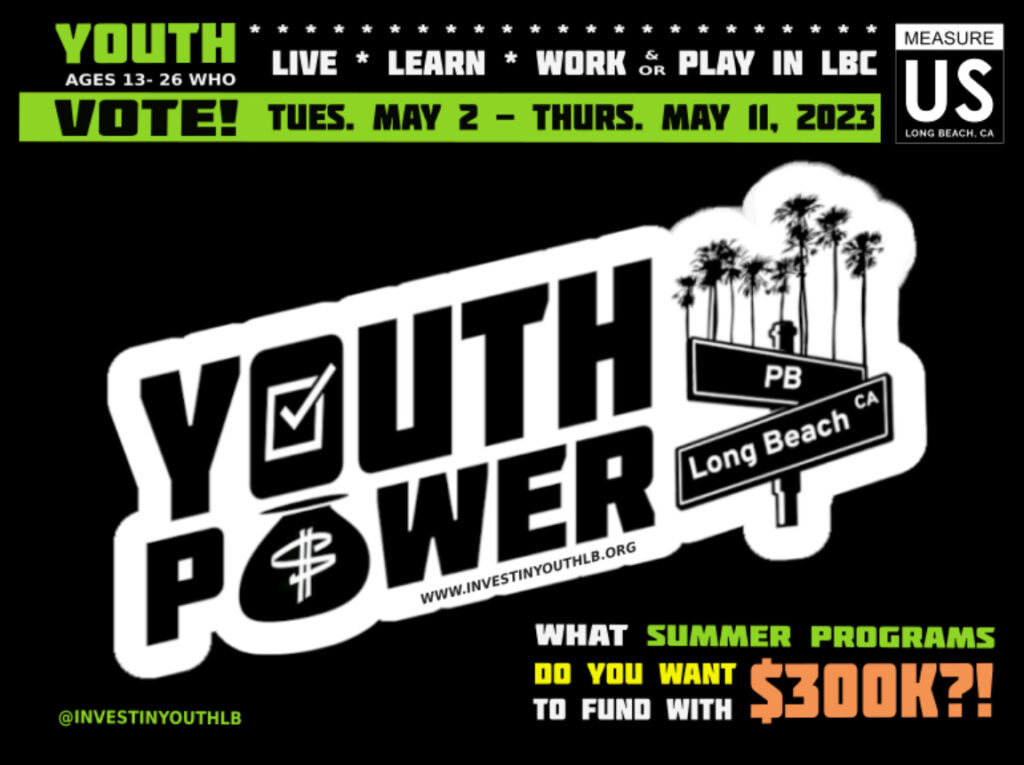 Shifting decision-making power to youth opens the stage for youth to engage in civic processes and become more active in their communities. Maleka Lassiter, a current member of the youth council, shared that –
OTHER JURISDICTIONS WITH YOUTH ADVISORY COUNCILS