Virginia A. Caine, MD
June 2021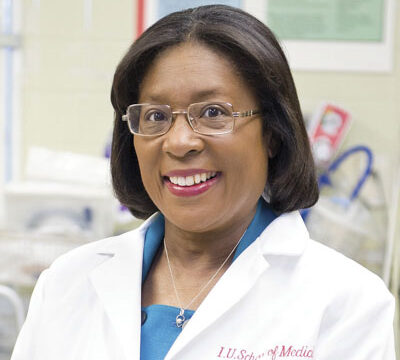 Dr. Virginia A. Caine is Director of the Marion County Public Health Department. She is an Associate Professor of Medicine at Indiana University School of Medicine Infectious Diseases Division. She served as the President for the American Public Health Association, the nation's oldest and largest public health organization. She received the 2010 National Medical Association's Physician of the Year Award. She recently spearheaded the Influenza Patient Visitor Restriction Hospital Policy for Indianapolis hospitals.
Dr. Caine is a founding member of a collaborative effort among hospitals and the Regenstrief Institute for Health Care to sign onto the nation's best and nationally recognized Indiana Health Information Exchange. Dr. Caine provided extensive technical assistance to the Indianapolis Marion County City Council as they crafted and considered the smoke free air ordinances in 2005 and in 2012 resulting in a strong comprehensive smoke free policy for Indianapolis.
She is Chairman of the Board of Trustees for the National Medical Association and current Chair of the Infectious Diseases Section. She is a board member for the CDC Morbidity and Mortality Weekly Report (MMWR) Editorial Board. She is also Chair of the Managed Emergency Surge for Healthcare (MESH) Coalition, a nonprofit public-private partnership addressing emergency preparedness in Marion County, Indiana.
Dr. Caine earned her medical degree at New York Upstate Medical Center in Syracuse. She completed her Internal Medicine residency at the University of Cincinnati College of Medicine. She received her Infectious Diseases fellowship training at the University of Washington in Seattle.