Gretchen Musicant, MPH, BSN
June 2021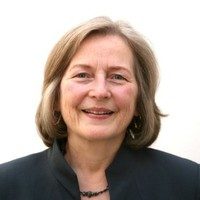 Gretchen Musicant is the Minneapolis Health Commissioner where she oversees the Minneapolis Health Department whose mission is "improve the quality of life for all people in the city by protecting the environment, preventing disease and injury, promoting healthy behaviors, and creating a city that is a healthy place to live, work and play".
Prior to working for the City, Musicant was Vice President of Community Health for the Minnesota Hospital Association and a Government Affairs Specialist for the Minnesota Nurses Association.
She has both a BS in Nursing and a Masters in Public Health from the University of Minnesota. She has substantial public policy experience as a state level lobbyist and as a fellow with the Humphrey Institute. She has chaired several state-wide and regional efforts including: the Minnesota Local Public Health Association, the Universal Coverage Committee of the Minnesota Health Care Commission, The Minnesota Visiting Nurse Agency Board, The Social Conditions and Health Action Team of the Minnesota Department of Health, the Healthier Minnesota Community Clinic Fund, and the University of Minnesota School of Public Health Alumni Society. She is currently a member of the National Association of County and City Health Officials Board.
Under her leadership, Minneapolis was recognized in 2012 by the Robert Wood Johnson Foundation as one of 6 communities that are making great strides in their journey toward better health. In 2014 she received the Gaylord Anderson Award for leadership in public health from the U of M School of Public Health. She is the 2007 recipient of the Minnesota Public Health Association Paul and Sheila Wellstone Public Health Achievement Award and has been designated one of the 100 Distinguished Nursing Alumni of the University of Minnesota School of Nursing.