Faisal Khan, MD
September 2022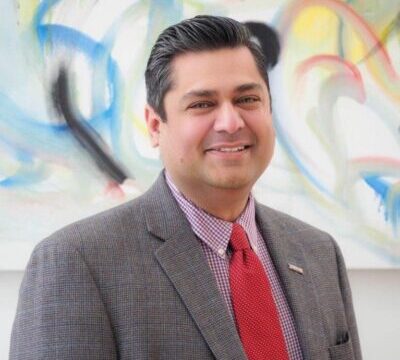 Dr. Faisal Khan is a public health physician and a medical epidemiologist.
He completed his medical training in Pakistan followed by post–grad training in Australia. He has worked extensively in public health program design, implementation, and evaluation with a particular interest in HIV/AIDS & Tuberculosis.
Over the last 24 years, he has worked in Pakistan, Australia, Vietnam, South Africa, Botswana and the United States on a variety of communicable disease control issues including TB/HIV co-infection, MDR TB, Hepatitis-B &C, Polio and the WHO Expanded Program on Immunization. An area of particular interest to him is the socio-economic determinants of disease.
Dr. Khan served as Director of the HIV/AIDS & STD program in the state of West Virginia from 2000-2004 and in a similar capacity in Massachusetts from 2004-2006. He has also served as Director of Health Services Research & Quality Improvement for a multi state Health Care Quality Improvement (Peer Review Organization) from 2006-2010.
He holds adjunct faculty appointments at the St. Louis University School of Public Health and the Washington University Institute for Public Health and is an active member of the National Association of City & County Health Officials (NACCHO).
He joined the St. Louis County Department of Health in 2010 and served as Director of Communicable Disease Control.
In January 2015, Dr. Khan was appointed Director of the St. Louis County Department of Public Health. He led the transformation of a 1970s style traditional department of health into a modern data-driven Department of Public Health that engages proactively with the community it serves and seeks to study public health issues in the St. Louis region. Three large Community Health Centers operated by the department were transformed into Primary Care Homes with active referral tracking for services outside the clinical care world such as housing assistance, transportation, food insecurity, utility assistance and employment assistance.
He joined the Samuel U. Rodgers Health Center as their new CEO in October 2018. As a Federally Qualified Health Center, the Samuel U. Rodgers Health Center provides primary care services to 25,000 patients in the greater Kansas City area. Dr. Khan fostered the enhancement of partnerships with area hospital systems and other FQHCs to strengthen the health care safety net and shepherded the Health Center through the Covid-19 pandemic in 2020.
In March of 2021, Dr. Khan moved back to St. Louis and rejoined St. Louis County as Director of the Department of Public Health and led the department's Covid-19 response including vaccine roll out. He also began the process to transform the county's three community health centers into Federally Qualified Health Center Lookalikes.
On 9/6/22, he joined the Seattle and King County Department of Public Health as its new Director.