Connie Mendel, MPH, RS
June 2023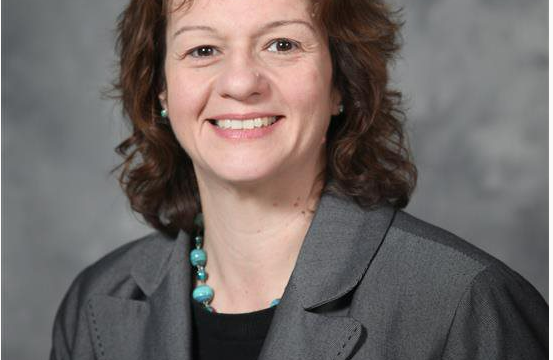 On May 31, 2023, Connie Mendel was appointed Interim Chief Health Strategist by Mayor Craig Greenburg.
At the Department of Public Health and Wellness Connie is focused on building a strategic and sustainable public health workforce, operationalizing health equity in the department's daily operations and removing barriers which prevent people from attaining their highest level of health.
She has devoted her career to public service beginning in 1997 when she joined the Jefferson County Health Department as an environmental health specialist in the Hazardous Materials Emergency Response, Food Safety, and Mosquito Control programs. She steadily ascended the ranks and prior to her appointment by Mayor Greenberg served as Senior Deputy Director where she led the department's administrative and finance operations, regulatory operations and enforcement, emergency planning and preparedness, and the Public Health Laboratory.
Connie's accomplishments include overseeing the efficient and effective utilization of over $53 million in Coronavirus Aid, Relief and Economic Security (CARES) and American Rescue Plan (ARP) funding in the department's COVID-19 response, implementing the city's first vector-borne disease surveillance program for West Nile virus, assisting in the creation of the CDC's Environmental Health Training in Emergency Response (EHTER) Course following Hurricane Katrina, developing guidelines for Louisville Metro and Kentucky's public health response to methamphetamine-clandestine drug laboratories, Ebola decontamination, multi-chemical train derailments and post 9/11 anthrax incidents.
Connie is a member of the Kentucky Health Department Association's executive committee, and helped develop the organization's strategic plan and legislative priorities. She is a member of the Big Cities Health Coalition's Senior Deputies Leadership Cohort which brings together senior public health leaders from around the nation to use adaptive leadership principles to collectively address public health challenges.
Connie is a fellow with the Kentucky Public Health Leadership Institute. She earned her Bachelor of Science from the University of South Carolina and Master of Public Health from the University of Louisville.
Away from the job Connie spends time with her husband and fifteen-year-old daughter, their two dogs and three cats, enjoying the outdoors boating on the Ohio River. She can also be found cheering on her beloved Gamecocks during college football season and passionately following UofL women's basketball and volleyball.