Bob McDonald
June 2021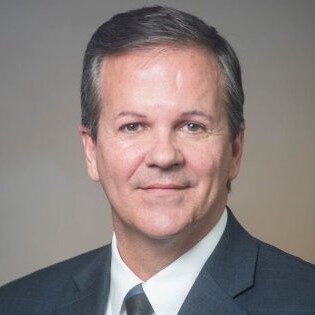 A long time veteran of the City & County of Denver, McDonald was appointed director of Denver's charter-established public health department in 2016 after serving as Interim Executive Director since July of 2015, in addition to serving as Interim Executive Director in 2011.
McDonald brings more than 25 years of experience in leadership roles at the City & County of Denver, including serving as Deputy Director of DDPHE, Director of the Public Health Inspections, and Interim Director of Animal Protection.

Among his many achievements, McDonald has played a key role in setting the city's public health priorities and polices, and in leading efforts to identify efficiencies and restructure the department to align with the city's goals. This includes identifying new revenue streams, his involvement in the department's strategic planning and public health accreditation, and spearheading revisions to many of the public health codes that are within the purview of the department.
McDonald currently serves on numerous citywide committees in support of the Mayor's priorities to include the Special Events Permitting Committee, the Marijuana Advisory Council, the Mayor's Mobility Group, the Executive Environmental Management Steering Committee, and the Children's Cabinet.
McDonald has a bachelor's degree in Environmental Resource Management from Colorado State University and has completed master's level coursework in Local Government Management.

DDPHE is a charter department overseen by the Board of Environmental Health. DDPHE includes five divisions—Animal Protection and Shelter, Environmental Quality, Community Health, Public Health Inspections and the Office the Medical Examiner.