Adrienne Sturrup
April 2022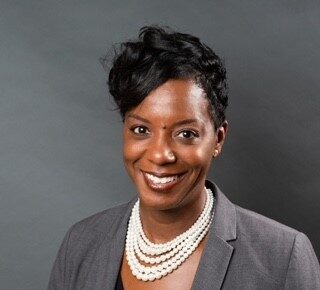 Adrienne Sturrup was appointed Director of Austin Public Health in January 2022 after serving as the interim since May 2021.
She has previously served as Assistant Director of Austin Public Health's Health Equity and Community Engagement Division since September 2018
As Assistant Director, she oversaw the operations of the Health Equity and Community Engagement Division, which included management of the following units: Health Equity, HIV Planning Council, HIV Resources Administration, Planning and Evaluation, Social Services Policy, and Contract Management. She also served as the Executive Sponsor for Austin Public Health's (APH) Health Equity Action Team and the APH LGBTQI Quality of Life Initiative.
Adrienne Sturrup has spent the last 27 years working to promote health and wellness in community settings. Adrienne joined Austin Public Health in 2014 as a Program Manager of the African American Quality of Life Unit (AAQL). After Department reorganization, AAQL became the Health Equity Unit. Her efforts have contributed to the Department's strategic priority of Health Equity initiatives, including developing the Culturally Linguistically Appropriate Materials (CLAMS) policy and e-learning series and the Equity Academy. The academy trains Racial and Cultural Humility Ambassadors using the Office of Minority Health Statistics and Engagement's "Equity: Together We Can Achieve It!" curriculum
Prior to working for the City of Austin, Adrienne served as an Executive Director in the YMCA system for 11 years, leading branches in Boston, Massachusetts, Cranston, Rhode Island, and Austin, Texas. Her work within the YMCA system focused on branches in underserved communities. During her tenure within the YMCA, she focused on board development and strategic planning to increase fundraising and membership revenue to support much-needed programs and services.
Adrienne holds a bachelor's in communication from Boston University and holds certifications in Youth Development, Facilitation, and Group Work. She has also received training in Restorative Practices.
In her free time, she enjoys spending time with her family and volunteering. She is an avid reader and exercise enthusiast.