Press Release
Big Cities Health Coalition Strongly Supports New Preventative Measures Put Forth by CDC
July 2021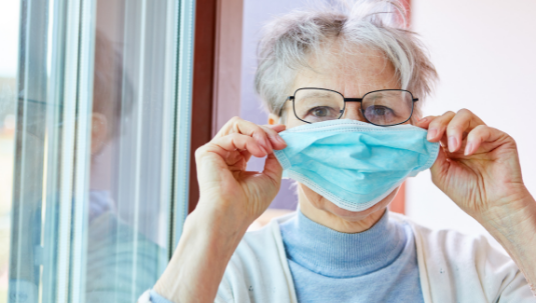 Revised Mask Recommendations Will Help Protect Communities from COVID-19
FOR IMMEDIATE RELEASE: July 27, 2021
Chrissie Juliano, MPP, Executive Director, issued the following statement:
Washington, D.C. – The Big Cities Health Coalition (BCHC) commends the U.S. Centers for Disease Control and Prevention's (CDC) decision today to recommend universal masking in all K-12 schools and expand indoor mask-wearing in areas with high levels of COVID-19 transmission regardless of vaccination status. CDC's commitment to slowing the spread of the delta variant is critical to protect those who remain at risk of exposure, including many of the nation's 75 million children.
These changes bring the CDC recommendations in line with the American Academy of Pediatrics COVID-19 Guidance for Safe Schools, as well as universal indoor masking actions taken by our members in the nation's largest cities over the last several weeks.
New data show that the delta variant is highly contagious and responsible for the significant uptick in COVID-19 cases, particularly among unvaccinated populations. Emerging science also suggests some vaccinated people can be contagious if they contract the delta variant.
To end this pandemic, we need to use all of the public health tools at our disposal. We know that masks work. We know that vaccines are safe and effective at preventing serious illness and, more importantly, we know that vaccines will prevent more death.
CDC's revised mask recommendations will help protect our communities from additional suffering due to COVID-19. We urge the agency to continue to issue strong, clear guidance as we navigate the pandemic.
###
CONTACT: Max Mays, mays@bigcitieshealth.org

About the Big Cities Health Coalition
The Big Cities Health Coalition (BCHC) is a forum for the leaders of America's largest metropolitan health departments to exchange strategies and jointly address issues to promote and protect the health and safety of their residents. Collectively, BCHC member jurisdictions directly impact nearly 62 million people, or one in five Americans. For more information, visit https://www.bigcitieshealth.org.