Press Release
Big Cities Health Coalition Joins Bipartisan Group of Governors and Health Leaders in Strategic Partnership to Combat COVID-19 Pandemic
November 2020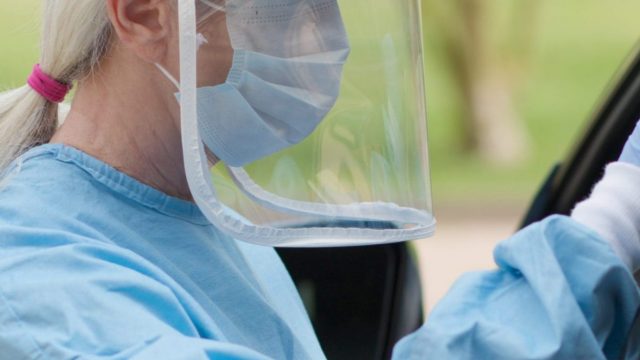 FOR IMMEDIATE RELEASE: November 23, 2020
COVID Collaborative Brings Together Leading Experts and Institutions to Turn the Tide on the Pandemic
WASHINGTON, D.C. – The Big Cities Health Coalition (BCHC) today joined a bipartisan group of Governors and a diverse group of policy experts to form a strategic partnership to combat COVID-19 pandemic.
The COVID Collaborative is a national assembly of leading experts and institutions across health, education and the economy to turn the tide on the pandemic by supporting state and local officials. As a member of the Collaborative, the Big Cities Health Coalition will provide policy guidance and expertise on urban public health issues and will advocate for a pandemic response that emphasizes health equity.
"The COVID Collaborative is filling the void left by the federal government's haphazard pandemic response," said Chrissie Juliano, MPP, executive director of the Big Cities Health Coalition. "With COVID-19 cases rising dramatically and Congress mired in gridlock, it's time we take action to save lives. As leaders in urban public health, we are excited to unite with our country's foremost public health, education, and economic organizations to help guide pandemic policy decisions in the months ahead."
The Collaborative plans to address the five key pillars of an effective response to COVID-19: testing; contact tracing; public health and social measures; vaccines and treatments; and common indicators of success. Across these pillars, the group emphasizes the need for state and local leaders to engage with vulnerable communities, ensuring that efforts to defeat the virus are both equitable and effective.
The COVID Collaborative will work in partnership with NGA and others to support state and local leaders in implementing these recommendations and efforts to defeat COVID-19.
The COVID Collaborative also announced a partnership with the Ad Council on a major vaccination education campaign and released a toolkit developed in partnership with the Ad Council to support Governors with effective messaging to promote mask wearing and issued a report on how to improve online learning endorsed by former U.S. Secretaries of Education. The COVID Collaborative has also provided Governors with recommendations regarding monoclonal antibody therapies.
In addition to the Big Cities Health Coalition, the COVID Collaborative includes expertise from across Republican and Democratic Administrations at the federal, state and local levels, including former FDA Commissioners, CDC Directors, U.S. Surgeons General; former U.S. Secretaries of Education, Homeland Security, and Health and Human Services; leading public health experts and institutions that span the country; business leaders from CEOs to the U.S. Chamber of Commerce; leaders of the NAACP, UnidosUS, and American Indian Higher Education Consortium; major philanthropies like the Skoll Foundation, the Allstate Foundation, Rockefeller Foundation, and Kaiser Permanente; and associations representing those on the front lines, from the American Public Health Association to the Council of the Great City Schools.
CONTACT: mays@bigcitieshealth.org or 913-233-6830
###

About the Big Cities Health Coalition
The Big Cities Health Coalition (BCHC) is a forum for the leaders of America's largest metropolitan health departments to exchange strategies and jointly address issues to promote and protect the health and safety of their residents. Collectively, BCHC member jurisdictions directly impact nearly 62 million people, or one in five Americans. For more information, visit https://www.bigcitieshealth.org.