Letter of support for Rachel Levine's Nomination as HHS Assistant Secretary of Health
February 2021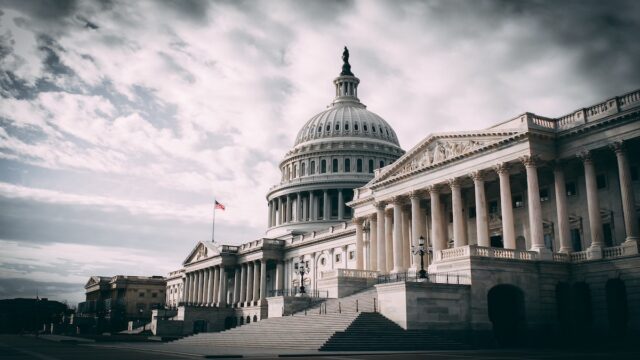 February 19, 2021
United States Senate Committee on Health, Education, Labor and Pensions
The Honorable Patty Murray
Chairwoman
The Honorable Richard Burr
Ranking Member
Dear Chairwoman Murray and Ranking Member Burr:
On behalf of the Big Cities Health Coalition (BCHC), I write to express our strong support for Dr. Rachel Levine's nomination as Assistant Secretary for Health (ASH) for the U.S. Department of Health and Human Services. BCHC is a forum for the leaders of America's largest metropolitan health departments to exchange strategies and jointly address issues to promote and protect the health and safety of the 62 million, or one-in-five, people our members serve.
In the midst of the worldwide COVID pandemic, a comprehensive response with the full force of the federal government, from the White House, to the Cabinet, to HHS and all of its subagencies, is needed. In particular, it is incredibly important to have persons with extensive public health practice experience in positions of policy-making, such as the role of the ASH. With a wealth of public health practice experience, including an understanding of state and local public health functions and needs, and a dedication to health equity, Dr. Levine is ideal for this position. Such leadership at the federal level is vital to the COVID-19 response and recovery, as well as a highly functioning public health system postpandemic.
Just prior to being nominated, Dr. Levine served as Secretary of Health for the Commonwealth of Pennsylvania, leading the response through the first 10 months of the COVID-19 pandemic. She acted decisively to protect the health and well-being of the people of Pennsylvania. In the face of immense pressure, Dr. Levine's unwavering leadership has been a model for the field. Her experience and knowledge will prove critical as the federal government implements the national response plan, manages vaccine distribution, and, ultimately, rebuilds and recovers from the COVID-19 pandemic.
In her time as the Pennsylvania Health Secretary, Dr. Levine also focused resources on the opioid epidemic and implemented a multi-pronged approach to reduce death and increase evidence-based treatment. Substance Use Disorder is, of course, an ongoing challenge the country faces, that has been exacerbated by the pandemic. And, at a time of growing income and health inequity, Dr. Levine will approach policy decisions with this in mind, and work to protect and promote the health of most vulnerable among us, not just a select few.
Dr. Levine's extensive experience, knowledge, and leadership in public health practice make her a truly qualified candidate to be the Assistant Secretary for Health at the Department of Health and Human Services. As the primary advisor on matters involving the nation's public health, we look forward to working with her and urge the Senate to confirm Dr. Levine as quickly as possible.
We thank you both for your continued leadership in strengthening the nation's public health system. Please do not hesitate to reach out to me at either juliano@bigcitieshealth.org or 202-557-6507 for further information as you move forward Dr. Levine's nomination.
Sincerely,
Chrissie Juliano, MPP 
Executive Director 
Big Cities Health Coalition