Frontline Blog
To End HIV/AIDS, Cities like Ours are Leading the Way by Setting Bold Goals
December 2016
By Anthony Stamper, Denver Department of Environmental Health
This was originally published as an op-ed in The Hill newspaper.
On December 1st, communities across the nation will commemorate World AIDS Day. First memorialized in 1988, World AIDS Day offers the opportunity for people worldwide to unite in the fight against HIV, show support for people living with HIV, and remember those who have died. We know that in the U.S. the number of people living with HIV and AIDS is concentrated in cities, and that cities are also the most ambitious leaders in the fight against the disease. This World AIDS Day, Denver can report some major victories in fighting the disease that policy makers at every level should study carefully.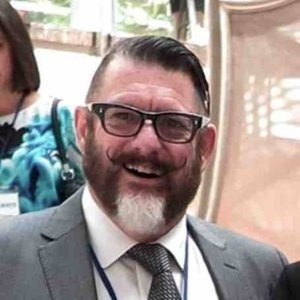 Our success begins with setting audacious goals. Denver joined a number of other major American cities in adopting some of the most ambitious targets in the world to end HIV and AIDS. In 2014, the Joint United Nations Programme on HIV/AIDS (UNAIDS), launched the Paris Declaration Agreement in an effort to dramatically reduce new HIV infections and future AIDS-related deaths through increasing testing, treatment and education.
We committed to meet the following targets:
90% of people living with HIV know their HIV status.
90% of people who are HIV-positive are in care.
90% of people who are in care have suppressed viral loads.
Zero discrimination, including stigma.
Denver's ambitious commitment to ending HIV and AIDS goes beyond these targets, which are collectively known as the "90-90-90" strategy. We have also committed to ending the AIDS epidemic by 2030. While it may sound ambitious, Denver is one of the most well-positioned to succeed thanks to our collaborative efforts with the Colorado Department of Public Health and Environment to plan HIV prevention and care activities and develop measures of implementation and outcomes via the Colorado HIV/AIDS Strategy.
Historically, our city has been on the forefront of clinical research on the virus, helping to form the building blocks of what would become the 90-90-90 strategy. In 1983, the Denver Principles were established, laying the foundation for the notion of self-empowerment in care. These guidelines have since influenced the doctor/patient relationship in every disease category, benefiting millions of patients. In 2011, HIV physician and researcher Dr. Edward Gardner observed that for individuals with HIV to fully benefit from antiretroviral therapy, they need to first be diagnosed as HIV positive, be engaged in regular care, and receive and adhere to effective antiretroviral therapy to ultimately achieve viral suppression. This is known as the HIV Continuum of Care.
In 2013, President Obama established the HIV Care Continuum Initiative, directing federal departments to prioritize addressing the HIV Care Continuum as they continue to implement the National HIV/AIDS Strategy.
This work is beginning to pay off. The number of people newly diagnosed with HIV in Denver is the lowest it has been since the epidemic began. Earlier this year, Denver achieved the goal of having 90 percent of people living with HIV know their HIV status, and joined San Francisco, Amsterdam, Paris, and Kyiv inpublishing 90-90-90 datadocumenting attainment of the first target. Just this week, Denver announced the achievement of another goal: 90% of those diagnosed and in HIV care will have suppressed viral loads.
Today, as we remember those lost to HIV/AIDS, it's important to also celebrate the achievements of advocates and providers, support those at risk for or living with HIV, and continue to set audacious goals to achieve an AIDS-free generation.
Anthony Stamper, MPA, MURP, is the Program Manager of the Denver Office of HIV Resources within Denver's Department of Environmental Health, and is a member of the Big Cities Health Coalition. The Denver Office of HIV Resources administers $7.9 million in Ryan White Part A funds for the Denver Metro area to provide care services for people living with HIV.