Frontline Blog
The View from Boston: As the World Gathers in Rio, It's Time for All of Us to See Zika as a Global Outbreak
August 2016
By Monica Valdes Lupi, JD, MPH, Executive Director, Boston Public Health Commission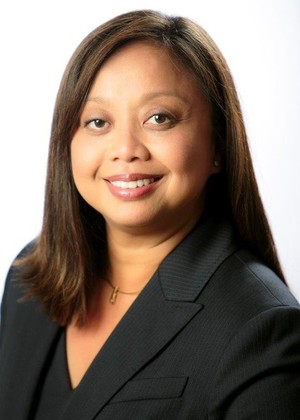 With the Olympics in Rio, a high-risk area for Zika infection, people around the world are thinking about taking precautions. While the games are occurring during the winter months in Brazil, when the risk of mosquito-borne diseases is lower, much of the buzz around the Zika virus has been focused on Rio, where the disease is transmitted locally because the main vector, the Aedes Aegypti mosquito, is plentiful. Although the disease burden is heaviest in hotter, climates, residents of Northern cities like Boston are not immune from this virus and have a role in stopping its spread.
Even in areas like Boston that are currently free of the Aedes mosquito, residents should be aware of the risk of Zika infection and its very serious impacts. Whether Zika is contracted from a local mosquito or on a trip to another country, the side effects of a Zika infection are the same everywhere and can mean the difference between a healthy pregnancy and severe complications.
The Zika virus can easily go unidentified in people who are not pregnant, often with mild symptoms including fever, rash, joint pain, conjunctivitis (pink eye), muscle pain, and headache. It can also be sexually transmitted. A sexual partner could be carrying the virus without showing obvious signs, putting female partners, who may be pregnant or planning to get pregnant, at risk.
Zika infection during pregnancy can cause birth defects, such as microcephaly, which is when a baby is born with a head that is too small to allow the brain to fully grow and develop. Other problems reported among fetuses and infants infected with the Zika virus before birth include: eye and vision problems, hearing deficits, and impaired growth. That is why pregnant women and women who plan to become pregnant, even those who do not travel to high-risk areas, should be aware that Zika can be spread from a pregnant woman to her child, from an infected man to a woman through sexual contact, and potentially through blood transfusion. Another concern for adults and children in areas affected by Zika, is Guillain-Barré syndrome, an uncommon nervous system illness.
To help address the current Zika risks for Bostonians traveling to Brazil and beyond, and for those who may have sexual contact with travelers, our Infectious Disease Bureau (IDB) here at the Boston Public Health Commission (BPHC) has created factsheets, brochures, flyers and posters in various languages, including English, Spanish, Haitian Creole, and Portuguese. Staff are also attending a range of community events like movie nights in the park, to provide residents with tools, such as educational information and insect repellent, that can help them prevent the spread of Zika and other mosquito-borne illnesses.
Local travel agencies and faith-based organizations have also partnered with the BPHC to help share Zika information in neighborhoods where we have a high number of residents who travel to and from the Zika infected areas. Heading Home Healthy, a program whose goal is to help Boston residents stay healthy when they are returning home from Zika infected areas, has provided 100 Zika kits to pregnant travelers.
Our mission at the Boston Public Health Commission is to keep all Boston residents healthy, whether they choose to travel to the Olympics or watch from home. When it comes to Zika, the best way to keep our community healthy is to raise awareness of all potential risks, and to give people the tools and resources to educate and protect themselves.