Frontline Blog
Supporting and protecting health in Baltimore
October 2019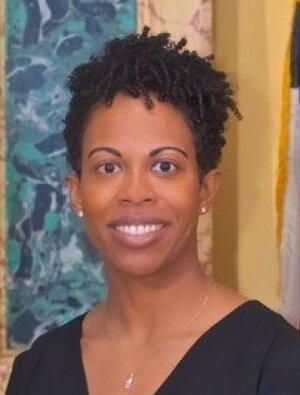 Dr. Letitia Dzirasa joined Baltimore City government as the Commissioner of Health in March 2019. After training as a pediatrician at Johns Hopkins Hospital, Dr. Dzirasa worked as Medical Director for school-based health and quality at Baltimore Medical System, and at a digital services firm as Health Innovation Officer. Dr. Dzirasa's special interests include obesity management and prevention, trauma informed care in children and adolescents, and the expanded use of technology to improve health outcomes.
To mark International Child Health Day, we asked Dr. Dzirasa about her career in public health, and how her background in pediatrics and health technology influences her approach to her new role.
Tell us about why you first got involved in public health.
I first got involved in public health as a medical student. I volunteered at local health fairs put on by fellow students at my medical school, Meharry Medical College. Though we were students, we took our responsibility to serve our community very seriously and took blood pressures as well as provided education to local residents.
You are not new to Baltimore. As someone who has lived in this city for many years, what does it mean to you to be the city's new Commissioner for Health?
It means a lot to be entrusted with the health of city residents in the city I've called home for more than eight years. The work of public service is more than a job to me, it's truly a calling. I'm honored to be able to serve my fellow residents.
You're a trained pediatrician – how does that influence your approach to your new role?
I think at its core, pediatrics is focused on disease prevention and promoting health. As a pediatrician, so much of what I do is counseling and teaching to promote healthy behaviors and prevent chronic diseases. As a public health professional, my approach is similar – I work with my team to provide education, promote health, and advocate for legislation that supports and protects health.
You have a background in health IT systems – how will you technology in new ways to help improve population health outcomes?
I'm excited about shifting the department toward being data-driven and community-informed in the decisions we make about our programming. We must use data and look at our clinical outcomes to determine areas of continued need, and to share where we've been successful in positively impacting clinical outcomes.
Are there other cities in the US that have led on an issue you care about? Tell us about what you took from that.
I'm really impressed by the work Geisenger Health in Pennsylvania is doing around their Fresh Food Pharmacy. Food insecurity is such a huge issue nationally, as well as here in Baltimore, and we know the direct linkage between diet and chronic disease development or worsening. We have to begin thinking about how to address people's needs for healthy food options and other social determinants of health in innovative ways.