Sexually Transmitted Diseases (STDs) are Making a Comeback – Recognizing April as STD Awareness Month, We Highlight BCHC Activities to Address Vast Increases in (STDs)
April 2018
By Chrissie Juliano, Director, Big Cities Health Coalition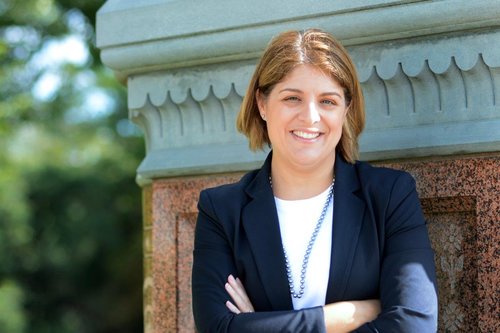 STD Awareness Month is an opportunity to focus on raising awareness of a problem that affects millions of Americans every year. STDs in the United States are at record highs, despite years of dropping rates, with the latest CDC data showing chlamydia, gonorrhea, and syphilis infections rising to exceed 2 million reported cases nationwide. The increases are dramatic – 4.7% for chlamydia, 17.6% for syphilis, and a whopping 18.5% for gonorrhea. In short, we've lost ground in this fight. Left undiagnosed or untreated, STDs can cause serious long-term problems. Importantly, they are largely preventable and treatable.
At the same time, there are increasing reports of antibiotic resistant gonorrhea around the world, and cases of congenital syphilis (mother to fetus transmitted syphilis) are also on the rise, with an increase of almost 28% in 2016. Beyond the human cost, it is estimated that STDs cost the U.S. healthcare system $16 billion every year.
This year's STD Awareness Month theme is Treat Me Right, which is meant to support the public in learning about STDs and STD prevention, as well as empowering them to talk to their health care providers. It's also about encouraging providers to be properly prepared to detect and treat STDs across their patient population.
Sexually transmitted diseases don't just affect individuals, but communities as well. Public health departments have traditionally played a critical role in preventing and treating STDs. Both Los Angeles County and Washington, D.C. are on the front lines of the fight. Last summer, members of the the Big Cities Health Coalition (BCHC), a forum for the leaders of America's largest metropolitan health departments, convened to exchange strategies and jointly address issues to promote and protect the health and safety of the 55 million people they serve, and identified STDs as a growing problem in their communites. As an important priority in member cities and counties across the country, we have updated the Big Cities Health Inventory Data Platform to include STD infection rates across many of our cities. For example, you can see that among a number our member cities and counties in 2016, Los Angeles County has a syphilis infection rate almost double that of the second-highest city, Boston. Meanwhile, D.C. struggles with gonorrhea infections more than it's peers.
Public health departments work alongside medical practitioners, educators, community groups, and others to take on this daunting challenge. Below we highlight two jurisdictions' work on this challenge as examples of work being done on the ground. It is only through sustained, coordinated efforts, such as those below, that we can reverse the rising tide of STDs in our communities.
What's Happening in Washington, DC
In the nation's capital, the D.C. Department of Health is working to make sure the public has easy access to affordable preventive services. One program provides confidential STD testing in high schools, a targeting of resources driven in part by the national and local data showing young people are at particularly high risk of STDs. The department has also launched a youth campaign called "Sex Is" to promote open minded, judgment free, and honest conversations about sex. The campaign covers issues around STDs and reproductive health, as well as sex positivity, sexual orientation, and gender identity. "In Washington, D.C., we are partnering with communities to ensure access to culturally sensitive, confidential, and affirming sexual health services to screen and treat STDs, offer PrEP, free condoms, and supports to be healthy," shared Michael Kharfen, Senior Deputy Director, HIV/AIDS, Hepatitis, STD, and TB Administration at the DC Deparment of Health.
What's Happening in Los Angeles County
The Los Angeles County Department of Public Health's STD prevention strategy incorporates a wide variety of tools. The department approaches this work through a health equity lens, meaning that programs are offered to those who are most at-risk and most disadvantaged. Strategies include using mobile vans offering free testing and education to at-risk populations, robust community partnerships such as WeCanStopSTDsLA, and social marketing campaigns aimed at raising awareness and promoting available resources. For example, "Get PrEP LA" connects people with information, assistance, and in some cases, free medication for pre-exposure prophylaxis (PrEP) that can dramatically reduce risk for HIV infection in DPH-supported PrEP Centers of Excellence, while "LA Condom" provides free condoms to LA County residents by mail and at over 600 community sites so that access affordability are not factors in whether people can be safe during sex.