Frontline Blog
Repeal of ACA would imperil a little-known part with a huge impact
February 2017
By Gretchen Musicant, MPH, BSN,Commissioner, Minneapolis Health Department
The debate about the future of the Affordable Care Act (ACA) is in full swing, and many know that repealing the ACA would leave almost 20 million Americans without health care coverage. This is of great concern.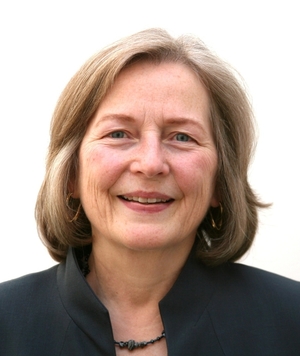 But the fact that repealing the law would also decimate the already-fragile public health system in America is not known to many policymakers or members of the public.
This part of the law, which benefits every American, helps to keep all healthy and safe; it will essentially be undone with the repeal of the ACA. If there is no comparable replacement, communities across the nation are poised to lose $3 billion in federal funds over the next five years through a mechanism called the Prevention and Public Health Fund, which is currently a component of the ACA.
The Prevention and Public Health Fund was designed as an important, complementary component to the promise of insurance coverage for most Americans. It was meant to help us prevent disease instead of just treating it when it strikes, and to address many of the other factors that make us ill and cause our health care costs to keep rising.
Researchers have found that our ZIP code is actually a greater predictor of our health than our genetic code. Strategies supported by the fund are aimed at addressing our nation's sky-high rate of chronic disease, in particular diabetes, obesity, cancer, asthma, and heart disease. These health problems now touch almost every family in every community.
The resources that flow from the ACA are now being used to backfill funding cuts to support core public health programs by funding a large portion of the Centers for Disease Control and Prevention (CDC), the part of the federal government that works 24/7 to protect America from health, safety and security threats. It is responsible for ensuring access to vaccines to protect against flu and other diseases; supporting local and state first responders in mitigating the effects of outbreaks like Zika or Ebola; and preparing for and responding to natural disasters like hurricanes and earthquakes. The CDC works to protect every American, every single day. Without the funding provided by the Affordable Care Act, its reach will be dramatically reduced.
What would eliminating this funding mean for everyday Americans and their families? Perhaps the most damage would be done to the nation's largest vaccine program, which would shrink by a whopping 53 percent. Immunizations continue to be one of the most cost-effective public health interventions. Over the past 20 years, childhood immunization has prevented 322 million illnesses, 732,000 deaths, and nearly $1.4 trillion in societal costs.