Frontline Blog
Congress should honor women's health by committing to Zika funding
May 2017
By Monica Valdes Lupi, JD, MPH, Executive Director, Boston Public Health Commission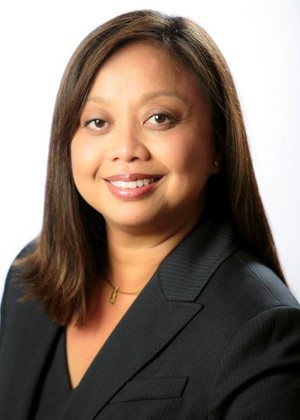 This content was originally printed as an op-ed in The Hill newspaper.
This week is National Women's Health Week, and at the Boston Public Health Commission, it marks the launch of our Zika virus prevention and outreach efforts.
In my health department, we are responsible for educating the public about how they can protect themselves from the virus, support mothers who may have become infected during their pregnancies and support families that are raising babies with microcephaly — a devastating brain defect caused by the disease.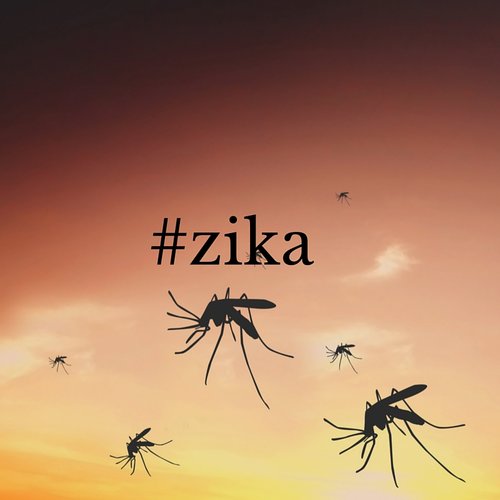 Last summer, we did all of this without access to federal funds. This year, federal officials are warning that we may need to do so again in the absence of federal funding, which puts Bostonians, and all Americans, at greater risk as the outbreak makes landfall and spreads.
Last year, it took Congress 233 days to provide funding to cities and states that were combatting the virus. Congress has yet to provide additional funding to respond to the new Zika virus threat, and federal officials are warning that it may run out in the middle of the mosquito season.
At the same time, the American Health Care Act, recently passed by the House of Representatives, weakens our response to infectious disease outbreaks like Zika by threatening to cut the Centers for Disease Control and Prevention by 12 percent. In fact, more than half of local public health departments expect 8.5 percent or higher cuts in the Public Health Emergency Preparedness funding that supports their Zika education and outreach efforts.
All of the reasons that made Zika a threat last summer are here again in 2017. The mosquito is still present, its breeding grounds are still plentiful in our backyards and human travel is still frequent. While areas in the south like Florida, Texas and Louisiana are at acute risk of local infections because they host the vector mosquito that harbors the virus, many other places are at risk because they are travel hubs.
Boston is one of those cities. Our city is a major travel hub where many residents journey to Zika zones for work or play, and over a quarter of our population is made up of immigrants, whom we proudly serve. Many of these residents spend the year planning and saving for summer trips home to their families in places that include Puerto Rico, the Dominican Republic and Brazil.
To date, 51 Boston residents, including 42 women, have been infected with Zika, and all of these infections have been travel-associated. At least one of these Boston women gave birth to a baby born with microcephaly. Now more than ever, in a globalized world, our local public health prevention and treatment measures must keep pace as infectious diseases cross borders.
Local health departments like mine are essential in the fight against Zika. Congress recognized this last year when Boston received $100,000 in one-time funding to reach women at risk of Zika infection. We prioritized empowering people with information. Our education, outreach, and prevention efforts focused on women and their partners who would be traveling to hotspot countries and might be considering pregnancy.
Our infectious disease teams hit the ground running by engaging the community and meeting the most at-risk individuals in the places where they live, work, play, and pray. Our outreach staff visited small businesses like travel agencies, bakeries, check-cashing stores, dental offices and faith-based organizations. We translated educational materials into Spanish, Portuguese and Haitian Creole. We also created and shared an animated informational video.
Groups like the Big Cities Health Coalition and the March of Dimes are advocating to protect emergency preparedness funding in the federal government's budget to sustain current Zika response efforts. Increased funds would help communities maintain systems created with last year's supplemental funds, including the capacity to identify and investigate a potential or ongoing Zika outbreak, coordinate response with both government and private entities and distribute Zika prevention kits that include insect repellent, window screens and other supplies.
Even if you set aside the argument that this sort of prevention avoids a massive amount of human suffering, the economic argument is very strong. These efforts are far less expensive than caring for a generation of Zika babies suffering from microcephaly, whose care will likely require millions of dollars per child.
As we celebrate National Women's Health Week, Boston is gearing up again to secure the resources mothers need to ensure their babies are born healthy. It's time for Congress to show a similar commitment to mothers and families by protecting the health of women and babies as we start a new summer with the Zika virus.
Monica Valdes Lupi is the Executive Director of the Boston Public Health Commission. She is also a member of the Big Cities Health Coalition, a forum for the leaders of America's largest metropolitan health departments to exchange strategies and jointly address issues to promote and protect the health and safety of the 54 million people they serve.