Frontline Blog
Turning the Page on a Challenging Year
December 2020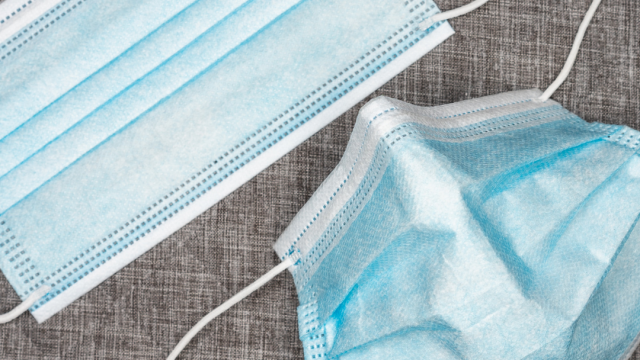 By Chrissie Juliano, MPP, Executive Director
The past year has been immensely challenging and consequential for the field of public health, particularly big city and other local and state health officials and their staff. Ten months after the first U.S. case of COVID-19, our members remain on the front lines working to slow the spread and mitigate the impacts of the pandemic in their communities. Each day they make difficult decisions with one goal in mind: to protect the health and safety of all who live in their jurisdictions.
At every turn, our members have stepped up to the challenge, in an incredibly difficult situation. Sometimes with the support of their elected officials at the local or state level, sometimes not. Sometimes with a thankful community recognizing their work, sometimes not. But always, always, putting the health and safety of their communities first. That's the job.
For example, Dr. Sara Cody and Dr. Tomas Aragon led their fellow health officers in issuing the nation's first stay-at-home order in the Bay Area of California. These early actions, while difficult, saved lives. According to BCHC and Drexel University's Urban Health Collaborative, stay-at-home orders early on in the pandemic saved over 230,000 lives and prevented over 2 million hospitalizations in our member jurisdictions.
Our members have also served as courageous and effective spokespeople for the public health workforce, advocating for their departments' and communities' needs, and telling the public what they need to know. Collectively, we corrected misinformation and worked together to just tell people to stay home.
Through all of this, health officials across the country have worked 24/7 in the face of unprecedented backlash, and in far too many cases, threats to them and their families, simply for doing their jobs.
In the midst of the pandemic response, other public health struggles remain. Substance use disorder, and deaths due to overdose continued to worsen this year. Provisional data show a 10% increase in overdose deaths in the first three months of 2020 relative to 2019. And, over the summer we saw unprecedented protesting to the death of yet another black man at the hands of a police officer. Racism is a public health crisis, and we need to do all we can to build more equitable, resilient communities.
Just last week, the first COVID-19 vaccines were shipped to states and a handful of local jurisdictions. While many front-line health care workers and other emergency responders have received their first dose, the general public remains months away from being vaccinated. Yes, there is light at the end of the tunnel, but that tunnel remains long, and many challenges persist. The health and well-being of our overworked public health colleagues remains a concern in a response that is turning out to be a marathon, not a sprint, with many wondering how long this level of effort can be sustained. Public health departments at all levels of government have been under-resourced and under-funded for years, as we outline in detail in our transition paper, "Building Resilient, Equitable and Healthy Communities Post Pandemic and Always." And despite all the lessons learned from this year, the federal government has still not taken necessary steps to ensure that our public health system is sufficiently funded for the next steps of this response, such as for vaccine distribution and an expanded workforce. We also have much work to do to (re-)build the system to respond to the next pandemic or similar emergency.
Most of us are ready for 2020 to be over, and for some, myself included, the simple changing of the calendar brings hope! While the first several months of the new year will continue to be difficult as it pertains to COVID-19, by the middle of 2021, we should have more readily available vaccine, and a national response that allows all levels of government to speak with one coherent message about the importance of common-sense public health practice like social distancing, masks, and hand hygiene. I am even more hopeful that by this time next year, we will be able to relax many of those actions as well. Only time will tell, and being able to return to normal hinges on all of us making decisions in the next few days, weeks, and months that will affect not just the health of ourselves, our family, and our friends, but also our neighbors and community at large.
This year more than ever, I am incredibly thankful to those that helped us support our members this year, including the de Beaumont Foundation, the CDC Foundation, Kaiser Permanente, the Kellogg Foundation, and the Robert Wood Johnson Foundation. We have forged even more meaningful and important partnerships with our colleagues across the public health spectrum, and it has been a privilege to do so. Finally, I would be remiss to not include just one more recognition for our amazing BCHC members, and their colleagues across the country, who show up day in and day out to keep us all healthy and safe.
Happy holidays to our members and partners, and best wishes for a healthier and happier 2021!