Frontline Blog
Innovative Policies to Reduce Tobacco Use in Big Cities: Los Angeles County
April 2020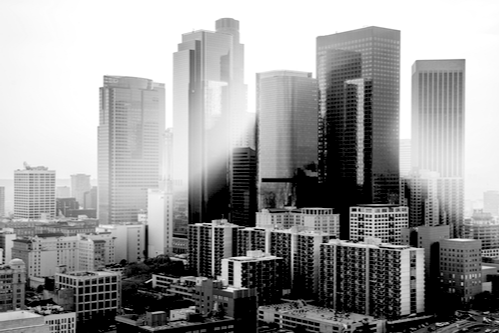 In Fall 2019, the County of Los Angeles Board of Supervisors approved an Ordinance restricting retail sales of flavored tobacco products, including menthol cigarettes and flavored products meant for use in electronic smoking devices.
In Los Angeles County, the burden of tobacco is extensive: one in ten adults smoke tobacco, and each year, around 30,000 deaths in California are attributed to smoking. Just as concerning is the recent trend of an increase of youth smokers – particularly with e-cigarettes.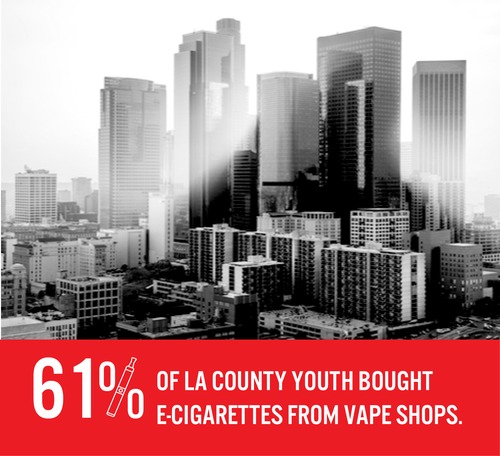 As in many other regions in the country, teen vaping is skyrocketing in L.A. County. From 2017 to 2018 alone, e-cigarette use rose by 78% among high school students and by 48% among middle school students. Shockingly, 61% of L.A. County youth bought e-cigarettes from vape shops in the county, and the use of multiple flavored tobacco products was quite common, as there are currently around 15,000 e-juices on the market.
These findings, and many others, led L.A. County to strengthen existing county policies through a number of avenues, particularly zoning codes, business licenses, and tobacco resale licenses. The goal of these efforts was to reduce youth use of tobacco products and increase the health and well-being of L.A. County youth and young adults.
After engaging with the community, conducting numerous informational sessions, webinars, and holding a Board of Supervisor hearing, Los Angeles strengthened the county's tobacco retail license regulations and programming. These new regulations, while only applying to unincorporated areas of the county, serve as a catalyst for incorporated cities. They include:
Through these regulatory changes, L.A. County will reduce the intentional exposure of youth to e-cigarettes and other tobacco products, and ultimately address the emergence of the e-cigarette or vaping associated lung injury (EVALI). The 2019 outbreak added to the urgency to address these issues.
The regulatory changes passed in September 2019 went into effect on May 1, 2020, accompanied by continued education, outreach and services to all county residents. Prevention strategies include expanding contracts with community-based organizations organizing to address sale and distribution of tobacco products, increasing the number of youth peer health educators, and launching several communication campaigns designed by and for youth.
L.A. County will also continue assisting incorporated cities and other jurisdictions with their regulatory and communications efforts in fostering healthy retail environments and healthy communities.