Frontline Blog
Innovating to Reduce Harm in Las Vegas
May 2019
By Dr. Joe Iser, Chief Health Officer, Southern Nevada Health District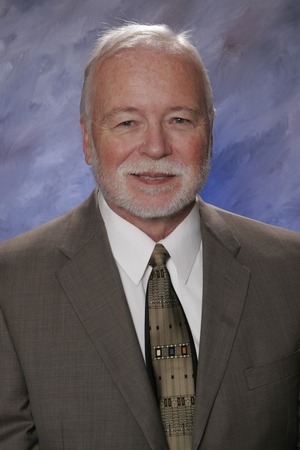 The costs of the opioid crisis are a top concern among policymakers in Washington, DC, and continue to dominate headlines daily. The cost in human life, family suffering and finances is sobering. In 2017, the nation lost more than 47,000 Americans to opioids, and in my home state, Nevada Department of Health and Human Services Office of Analytics reports that there were 401 opioid-related overdose deaths. This week, a new study estimated that the federal tax revenue lost to the opioid epidemic totals $26 billion, nationally. Diseases related to drug use have also surged, with Hepatitis C increasing 133 percent between 2004 and 2014, tracking with the growth of opioid injection hospital admissions. Reports of dangerous, dirty needles littering public parks and neighborhoods are common.
Part of our public health mission at the Southern Nevada Health District, which includes the city of Las Vegas, is to stem the tide of this crisis. Ideally, that means preventing Nevadans from using and abusing opioids in the first place, but it also means engaging in "harm reduction," which means leveraging "practical strategies and ideas aimed at reducing negative consequences associated with drug use," as defined by the Harm Reduction Coalition. This strategy is all about saving lives among those with a substance abuse disorder and stopping the spread of diseases among those who use drugs.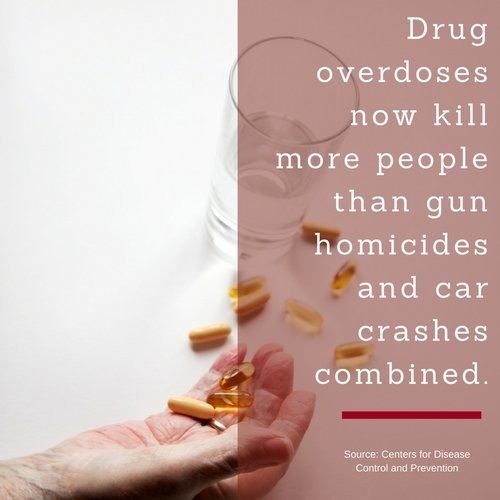 We are particularly proud of a public-private partnership recently launched to promote harm reduction practices and in turn, create safer, healthier places to live, work, and play. In April 2017, the Health District and Trac-B Exchange, a harm reduction organization that operates storefront syringe exchange sites in Southern Nevada, in collaboration with community partners, launched a first of its kind harm reduction initiative aimed at preventing the spread of infectious diseases associated with syringe use and disposal. We did so using a novel method: vending machines. Harm reduction vending machines are used to dispense packages of clean syringes, as well as safe sex kits, and more.
This innovation builds on the vast body of research that includes more than 20 years of data that show syringe service (or needle exchange) programs and traditional storefront models are effective in preventing the spread of deadly disease like HIV or Hepatitis C. Our vending pilot program expanded on this model, and its success can be attributed to the efforts of Health District staff working with the Harm Reduction Center Las Vegas, Trac-B Exchange, and the Nevada AIDS Research and Education Society (NARES).
Clients who access these services get more than just clean syringes. They are provided with a disposal site, referrals to substance use or mental health services, and HIV/hepatitis testing. Clients are also provided with a link to treatment and vaccinations, tools to prevent overdose or infectious disease (such as condoms, counseling, or PrEP, an HIV prevention regimen), and naloxone to reduce overdose deaths, as well as treatment and education.
The positive outcomes include increasing connections to treatment and decreasing needle stick injuries, overdose deaths, and bloodborne pathogen exposures. Additionally, these programs have not been shown to increase crime or drug use.
Why use vending machines?
Syringe vending machines offer many of the same services seen in a traditional syringe services program – information about harm reduction, treatment, HIV, hepatitis, and proper disposal are included with the supplies. Syringe vending machines are a new way to tackle an old problem and also provide a number of additional advantages. For example, they:
· Allow the delivery of materials needed to keep people safe and increase access to hard to reach populations.
· Expand service areas, allowing services to be provided in more areas with fewer costs, compared to opening traditional brick-and-mortar locations, thus allowing communities with fewer resources, to provide services at a lower cost.
· Provide partnership opportunities with "like-minded" agencies like mental health agencies, drug and alcohol treatment providers, primary care providers, recovery organizations, and homeless services providers, who are potential vending machine hosts.
· Assist in reaching people who are hard to reach, or who have been resistant to services, such as the unsheltered homeless population in suburban or rural areas who may not have access to harm reduction services more often offered in urban areas.
Finally, and importantly, vending machines may help to reduce the stigma of practicing harm reduction by allowing people to access clean supplies discreetly. Syringe vending machines serve as a component of harm reduction services in other parts of the world; however, as far as we know, the only other such program in the US was in Puerto Rico. Unfortunately, that machine was damaged during Hurricane Maria and has closed.
How do syringe vending machines work?
Only clients who have vending machine swipe cards and an identification number are able to access the machines. To receive these, clients are required to show some form of identification, to help prevent someone from receiving multiple accounts. Clients then complete a form with basic demographics, service needs, and information about current practices. They will then receive their swipe card to access the vending machine, along with an identification number that can be used if the card is lost.
Items in the machine are pre-programmed to only dispense a certain amount. This ensures that one person does not empty the full machine. Each machine has a sharps disposal container located next to it.
What is in a vending machine?
Needle kit that includes necessary supplies and information about Medication Assisted Treatment (MAT) and other similar resources
· Safe sex kit
· Wound care kit
· Sharps container kit for safe needle disposal
There is no limit to what can be included in the kits and dispensed in the vending machines. The Health District and partners are open to hearing from the community about additional needs and services for inclusion in the kits.
What has been the impact?
In the first year of operations, nearly 300 unique accounts that went on to have at least one syringe vending machine transaction, and there were a total of 2,712 vending machine transactions. A total of 2,354 syringe kits were distributed by the vending machines, equaling 23,540 syringes distributed.
· Currently, clients have access to three machines in Southern Nevada.
· The majority of clients were male (67%), white (79%), non-Hispanic (85%), and between 21 and 34 years old (52%).
· Syringe vending machine use appeared to be more frequent among people experiencing homelessness – compared to people who were housed, and those who were homeless had a higher average number of transactions.
Use of the vending machines also allowed valuable information to be gathered about clients and their drug use, which will be used to ensure services continue to respond to their needs. Importantly, about a quarter of clients requested a hepatitis C or an HIV test, and 10 percent requested education about either of these diseases, with 5 percent seeking a referral for drug treatment. About a quarter also said they were sharing needles and about a third said they were sharing other injection equipment, illustrating how important clean paraphernalia can be for stopping the spread of disease through injection drug use. Finally, nearly half of the clients requested naloxone, and 70 percent of them said they had someone they could trust to help should an overdose occur.
We're proud to build on the overwhelming evidence behind syringe exchange programs by introducing the next generation of technology. The science of this crucial public health intervention is no longer limited by the amount of staff on hand, or even the number of working hours in a day. Syringe vending machines have been a success for the Health District, its partners, and most importantly, the clients we aim to keep healthy and safe. Our team is looking for opportunities to expand to rural communities and to provide additional services through the vending machines, and we hope to see a similar model take hold in other localities where needed and appropriate.