Frontline Blog
It's (Already) Time to Call the Game
July 2020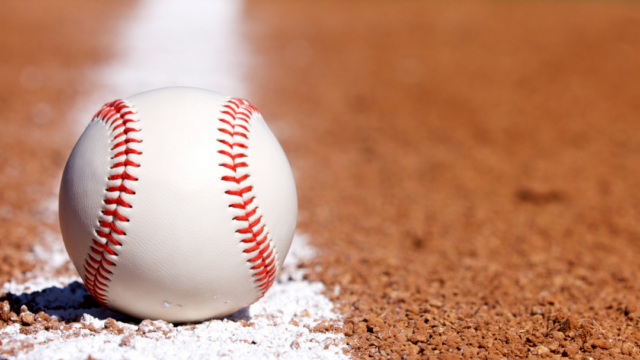 By Chrissie Juliano, Executive Director
I am a lifelong baseball fan. I have vivid memories of game 6 of the 1986 World Series as a young New York Mets fan. My move as an adult to D.C. coincided with the return of baseball to the city and a renewed love for the game. My family attended Nationals games at RFK, the first game at the then-new Nats Park, and the all-star festivities (where my son and my husband watched Bryce Harper win the Home Run Derby). And, finally, last year we sat in the stands as the team exorcised their post-season demons to, somehow, win the World Series.  
I say all this to tell you that few things would warm my heart more than to have a baseball season. But no matter how exciting a new season may be, I have thought all along that this Major League Baseball (MLB) season is a bad idea. And with today's news of a team-wide outbreak, I now know this to be true: MLB needs to shut the season down.
I run an organization called the Big Cities Health Coalition, which represents public health officials in 30 of the largest, most urban health departments in the country (though the views expressed here are my own). While MLB has consulted with state/local health officials, and mayors and governors, several teams have claimed that adhering to local public health regulations will put them at a "competitive disadvantage." Teams continue to lobby for exemptions and look for ways to skirt quarantine requirements. In the midst of a once-in-a-lifetime pandemic, this disregard for the health and safety of the communities in which teams play is disappointing.   
Put simply, conducting a season puts everyone's health at risk. COVID-19 has taken over 140,000 lives in our country alone and has disproportionately impacted the most vulnerable among us. As states have reopened, cases have risen, and in many places, key indicators are trending in the wrong direction. We have not built the public health infrastructure to support a response of this magnitude. And baseball, unfortunately, could make matters worse.   
I have real concerns about MLB testing over 3,000 players and staff on a routine basis. In many parts of this country, testing capacity and capability are too low, with long waits for tests and results. Ensuring that players get their tests within 48 hours is optimistic at best, and tone deaf, at worst. 
Second, MLB (and other sports leagues) require hundreds of individuals to work and interact for the games to be played, even without fans. These interactions, especially with lags in testing, can contribute to the spread of coronavirus, even if teams follow rigorous guidelines and implement testing effectively. Teams planning to travel around the country to play games, introduces a host of other risks, even with the best intentions to keep players, staff, and the public safe. 
Finally, in just its first days back, MLB is experiencing many of the same issues that we've seen in the "real world:" delays in testing, concerns about having enough personal protective equipment (PPE), and rising cases. 
Like so many others across the country, the players are having to make difficult risk calculations as they consider whether and how they can go back to work and keep their families safe. Already, we've seen players who can afford to, choose to opt out. Even in MLB, as in the real world, some are privileged enough to have this choice while others are not. 
In this environment, playing a baseball season is yet another example of our country's misplaced priorities. How can MLB and other sports leagues justify using thousands of tests each week for the next several months? How can they justify garnering enough PPE when we are again seeing supply shortages among front line responders? If our country, like those in Europe and Asia, had managed to get the virus under control after six months, it would be a different story. As Washington Nationals' star reliever, Sean Doolittle, put it: the return of sports is a "reward of a functioning society. And, we're trying to just bring it back, even though we've taken none of the steps to flatten the curve." 
In light of at least 14 Miami Marlins players and staff testing positive for coronavirus as of this morning, MLB has postponed not just the Marlins' game, but also another one to be plated at Citizens Bank Park in Philadelphia so that the visitor's clubhouse can be cleaned. At the same time, members of the public who were exposed at the ballpark must now quarantine.
Sports can help us through many things. It can be a lens through which we reflect on our society, and it can be a welcome distraction. But right now, baseball needs a much-needed reality check. Conducting a season with travel could expose the players and many more Americans to the coronavirus. Allocating tests to sports, rather than the public, and making key exceptions to allow them to play is simply unfair and a waste of scarce resources. These sports seasons pose an unnecessary risk for many, and a disappointing disregard for the equity that many of us are trying to achieve not only in regard to the pandemic response, but also, in our society.