Frontline Blog
Four Ways We Are Measuring Affordable Care Act Proposals
May 2017
By Patty Hayes, Director, Public Health—Seattle & King County
This blog originally appeared in Public Health Insider
As various proposals to replace the Affordable Care Act continue to circulate, here is the yardstick Public Health—Seattle & King County will use to measure any proposals and the potential impacts.
Any reform or replacement for the Affordable Care Act should help people lead healthier lives. We believe that's the underlying purpose for health care reform (while acknowledging that there are economic and other reasons to reform, as well). We're tracking four key areas that help us measure each proposal.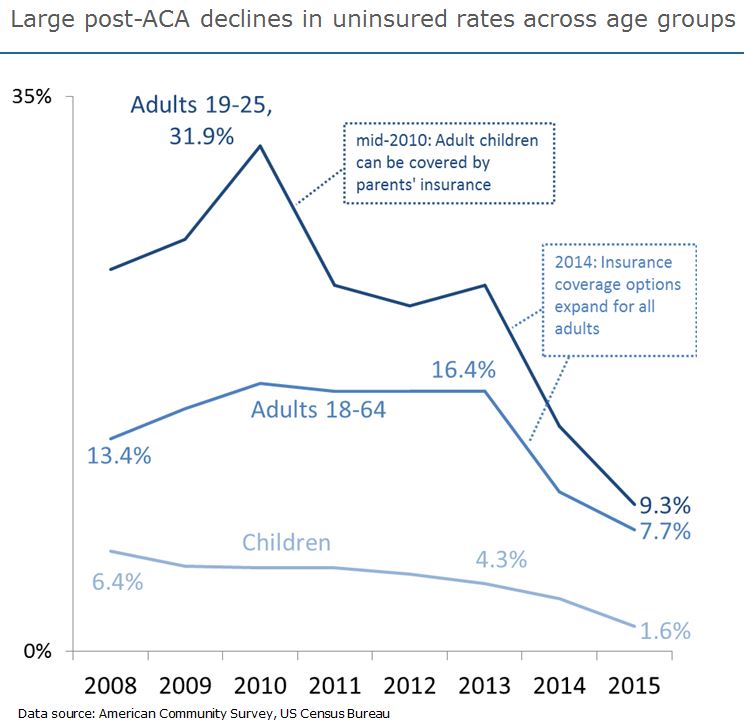 For context, the Affordable Care Act (ACA) undoubtedly has improved both access to health care and quality of life for people in King County. Innovative outreach and enrollment efforts led by Public Health have helped reduce the number of uninsured in our county by more than 50 percent since 2013. The rate of uninsured working-age adults is now 7.7 percent, the lowest level ever recorded. For children, the rate is now as close to zero as it can get, under 2 percent.
MEASURING UP IN FOUR AREAS:
Maintain or increase health care coverage
Any changes to federal health care law should not negatively impact coverage for the more than 200,000 people in King County who currently have insurance through the ACA. Over time, the number of people impacted by reforms could grow substantially. Any new reforms should:
Make private insurance through the Health Exchange more affordable – not unaffordable. Proposals advanced in the US House (the American Health Care Act, or AHCA) would greatly increase the cost of health insurance for many of the 65,000 people in King County who purchase insurance through our state's Health Exchange (Washington Healthplanfinder). In particular, lower income adults would have to pay more, even though they don't have the capacity to do so. Instead, we need steps that keep these Exchange plans within reach for lower income working adults.
Sustain the Medicaid expansion, a source of insurance for more than 150,000 people in King County. Our greatest concern is for the newly eligible adults covered by what is referred to as the Medicaid expansion. The proposed AHCA (as amended in March, 2017) would cut reimbursements for care, freeze new enrollments, and lock out anyone who leaves from re-enrolling. Any reforms must build on the Medicaid program — not undermine it.
Prevent the private insurance market from entering a death spiral. Reforms must consider incentives for all people to get and keep coverage – whether young or healthy or older and sicker.
2. Include health care benefits that keep people healthy
Federal healthcare reform should:
Preserve coverage for Behavioral Health. Currently more than 12,000 people covered through the Medicaid expansion are getting treatment for mental illness or substance use disorder. If people were to lose this coverage or if the Medicaid program must reduce spending, our communities would see increases in people facing mental health or substance abuse crises.
Broaden access to women's health services. Any federal proposals that reduce funding for family planning, including defunding Planned Parenthood, would remove a key provider of women's health services for low-income women in King County.
Require coverage of "Essential Health Benefits." Federal proposals have included reducing the benefits that all private insurance plans are required to cover as a way to make plans cheaper. Evidence suggests this will not substantially lower the cost of insurance. The benefits most likely to be cut from plans include behavioral health and women's health services, such as contraception. If states are given discretion to cut benefits, it will be incumbent on the Washington State Legislature to maintain the current benefits. Read more.