Frontline Blog
Behind the PSA: Making the #MaskUp Campaign
August 2020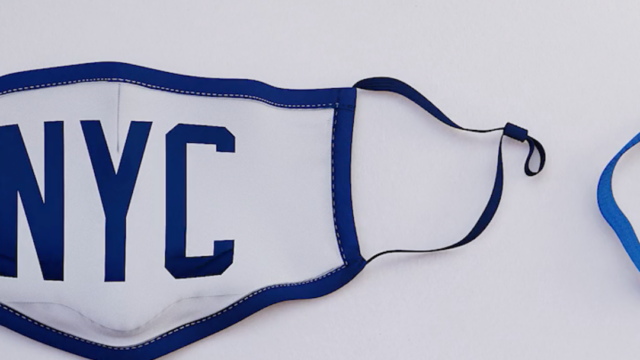 Last week, the Big Cities Health Coalition (BCHC) and the Association of State and Territorial Health Officials (ASTHO) released a co-produced public service announcement to support public education in our members' communities. The call to action in the PSA is straightforward: Americans need to put aside our respective differences and, simply, #MaskUp.
Since the pandemic began, both of our organizations have seen our members at local and state governmental public health departments working tirelessly to protect the health and well-being of people in their jurisdictions. In these turbulent times, they've been called upon to make consequential policy decisions- from mask mandates to emergency shutdowns. None of these decisions were easy.
Early in the pandemic, public health leaders looked at the data and the science and determined that wearing a face covering could greatly slow the spread of the coronavirus. Unfortunately, due to early communications about the utility of face coverings, followed by the spread of misinformation about their efficacy, many Americans resisted the call to #MaskUp. In April, when cases began to rise across much of the United States, a poll showed that only 61 percent of Americans said that they had worn a mask.
More recently, polling has shown we're approaching three-quarters of the public wear a mask every time they leave the house, but with significant partisan divides. Our organizations believe we all need to come together to protect ourselves and our neighbors from COVID-19. Wearing face coverings is one way we can all help stop the spread of COVID-19.
Chrissie Juliano, the Executive Director of BCHC, and Mike Fraser, the Chief Executive Officer of ASTHO, discuss the development of the #MaskUp PSA and the impact that they hope to see in the discussion below.
How did the partnership between BCHC and ASTHO come about?
Chrissie Juliano: The partnership between BCHC and ASTHO is a natural one. As non-profits that represent the public health leaders of America's largest cities and the 57 states and territories, we share a mission to support and advocate for governmental public health. BCHC and ASTHO members often interact and collaborate, working together to ensure that the policies and measures implemented at the state and city level align. We hope that by elevating and promoting the work of our members, our country will realize the true impact of public health and ensure that it is fully funded.
Mike Fraser: ASTHO and BCHC have been working on a number of projects together, including workforce development, joint policy work, and shared communications. So it was natural for us to also tap the creativity of both of our staff teams to address what we felt was a pressing need: a PSA to promote face coverings and masking that had a little pizzazz, something different and memorable, and a message that stresses the need for us all to work together regardless of where you live or where you are politically.
How was the PSA produced?
Mike Fraser: We have a great PR team here at ASTHO and a firm, Riester, that we do a lot of work with on media outreach. Our PR team and Riester put together a few creative options and once they got the conceptual go-ahead, they let their creative energies flow. "Personalities" is the result! We had several other ideas that we haven't been able to fund – yet – but they are really creative, and really fun. I hope we get the chance to produce them too.
Chrissie Juliano: ASTHO brought us the concept and we loved it. It's an important message, and we felt like the spot tackled the mask-wearing issue in an interesting way.
What was your goal in releasing the PSA?
Chrissie Juliano: First, we want people to see the PSA. It's just a helpful reminder for people to set aside their differences, come together, and slow the spread. Second, we also wanted to create a resource for our members to use in their jurisdictions. Clear, concise communications are very important in public health, especially now when there is so much noise out there.
Mike Fraser: I wanted to get something out that states could use if they wanted to, without having to do their own creative or spending a lot of time on developing it. I also wanted ASTHO to have something that pushed that despite the differences in opinion and divisiveness that is part of COVID-19, we can come together to protect each other. It was great to work with BCHC too – it was something fun and different that we could do to help advance a common message. I think it works!
See the PSAs here….