Frontline Blog
All Fired Up: Public Health Departments at the Forefront of the COVID-19 Response
July 2020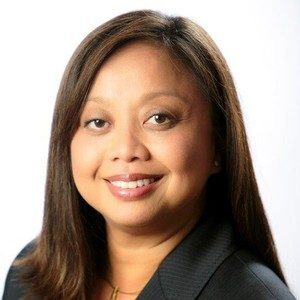 By Monica Valdes Lupi, BCHC Alumna
People, policy development, and the potential to make an impact on the health of the whole community. These are three of the reasons I chose to spend the bulk of my professional career working in governmental public health at local, state, and national levels. As Executive Director of the Boston Public Health Commission, I saw firsthand that public health and prevention have the power to lift up not just individuals, but also entire communities as they strive to achieve their full health potential.
More than ever before, the last several months have seen public health prominently featured in news reports, press conferences, and online discussions about COVID-19. Who could have predicted six months ago that core public health functions such as contact tracing, disease monitoring, and risk mitigation would become part of the national conversation? COVID-19 has rapidly led to a broader understanding of the role of public health in preventing the spread of infection. It's also highlighted the ways in which science and data can inform plans for re-opening, such as practicing social distancing and wearing a face covering.
While this has been a remarkable opportunity to make public health departments more visible, we have seen the toll that the pandemic has had on our health directors. The push to re-open and return to life as we once knew it has pitted their data-driven efforts against those desperate for economic recovery. As public health professionals know, this is a false choice. Instead of being the trusted, "go-to" voice of reason, health directors have become public enemy #1.
Having worked on the front lines, I can assure you that leading a public health department is challenging in the most normal of times. With cases increasing across the country, the stress on public health professionals is unimaginable. I have spent a lot of time talking with friends who are still working in local and state health departments and are emotionally and physically exhausted. Long hours and ongoing challenges with no reprieve in sight have made it extremely difficult for morale. An under resourced public health system that has lost dollars and workforce over the last decade or more has exacerbated these challenges.
Public attacks on science and in some places, attacks specifically aimed at public health officials, have made things even worse. Threats have led several public health department leaders to employ round the clock security for themselves and their families. Having a police detail is not something that any public health staffer should need. Especially, when you consider that their daily focus is to work around the clock to save lives.
Over the last six months, I have transitioned to new roles in philanthropy where I have personally and professionally committed myself to ensuring that our public health system receives much needed resources to get through each phase of the pandemic response. In just the last few weeks, over two dozen public health officials have stepped down from their posts, while still others have been let go, some for innocuous reasons, others for simply doing their jobs. With their departures — and the persistent threats to data, science, and facts — the futures of our health departments and our communities hang in the balance. We all need to take a stand to ensure a well- functioning health system to get us to the other side of this pandemic.
As a former health department leader, I know taking these steps can have a positive impact on our public health workforce.
Take time to learn more about what your local and state public health departments are doing in your community to keep you, your family, and friends safe during this time. And, once you do that, publicly support them. Use social media to push out information that your health departments are sharing about how to stay safe – hand-washing, face-coverings, and social distancing – or just to say thanks. It sounds simple, but this support goes a long way.
Follow what your elected officials are saying and doing to support public health workers and other first responders in your community. Are they standing with them? Are they providing the resources they need to effectively deliver public health services? If they are, thank them for that. And if they aren't, ask them why.
Finally, vote. Vote in your local elections, your state elections, and national elections, too. Do your homework. Figure out how we got to a point in this country where more than 125,000 people have died of an infectious disease and people are protesting in the streets for racial equality. The saying goes that democracy is hard – and it is – but doing your part can make your community and the country as a whole just a little bit better.
Monica Valdes Lupi was the Executive Director of the Boston Public Health Commission until last November. Since leaving the BCHC she has worked to support the COVID-19 response through part time positions with the de Beaumont and CDC Foundations. She will be starting a new full-time role in September as the Managing Director for Health Programs at the Kresge Foundation.