Frontline Blog
On Earth Day: Local efforts are making a difference on climate change
April 2018
By Gretchen Musicant, BN, MPH, Commissioner, Minneapolis Health Department
and Patrick Hanlon, Director of Environmental Programs, City of Minneapolis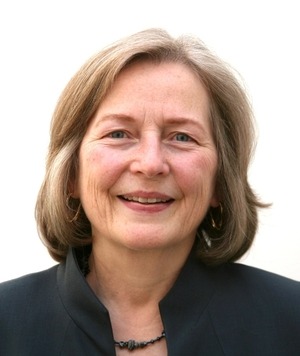 The world-wide scientific consensus is clear: climate change is real, it is being driven by human causes, and we must act now to avoid its worst effects. However, it also clear that leadership in the fight against climate change will not come from Washington, D.C. anytime soon. The EPA is being targeted for huge budget cuts, and the U.S. withdrew from the Paris Climate Accord. In a heartening trend, businesses, community organizations, non-profits, states, counties and cities are stepping up to fill this leadership vacuum. Within this growing coalition there is one player that is often overlooked: local Health Departments. We have a unique perspective and the community connections to play a significant role in helping our communities adapt to the effects of climate change while also fighting against its causes.
In Minneapolis, we have set ambitious goals including the Climate Action Plan's goal to reduce greenhouse gas emissions 30% by 2025. The Mayor and City Council joined together with our two local utilities for a first-in-the-nation Clean Energy Partnership. The Mayor and Council will soon bring forward a 100% Renewable Energy Resolution that lays out a road map to a desired future. Our long-term comprehensive plan embeds energy and carbon reduction throughout it. The Minneapolis 2040 Plan reads "To sustain a high-quality and climate-resilient Minneapolis, the City must also aim for greater energy performance from the city's physical structures and environmental systems. This means ensuring all buildings, infrastructure and modes of transportation significantly reduce energy consumption and carbon production."
The Minneapolis Health Department is playing a critical role in implementing and connecting these visions on the ground. Climate change will have a significant impact on the health of people in our community: high heat days, significant storm events, increases in disease vectors, and increases in air pollution are all likely to increase as the climate continues to change. Moreover, strategies to slow and prevent climate change will also make us more resilient to its effects, and even improve our current air quality.
In 2012, we started a unique program called the Green Business Cost Share Program (a NACCHO Model Practice) to address pollution. The program reinvests pollution fees that businesses pay back into a cost share model that helps businesses overcome financial challenges to positive change. It fostered partnerships with our dry cleaners that have made Minneapolis the first "perc-free" city in the country. Through this program we have worked with over 100 businesses—from dry cleaners and auto shops to larger industry—and have reduced over 65,000 pounds of criteria pollution annually throughout the city. In 2017, the Health Department applied this tool to our fight against climate change through energy efficiency work.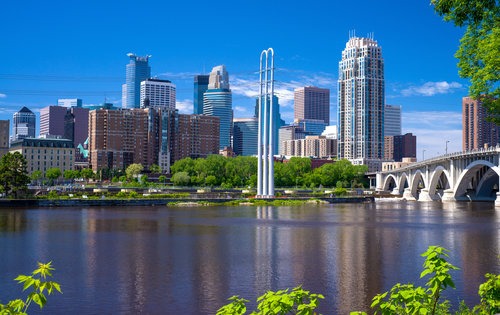 In 2018, we started our first solar energy incentive program because of the direct connection between cleaner energy use and our health. The program has received unprecedented response from solar developers, community organizations and businesses. We have increased our city-wide solar production nearly eight-fold in less than a year. That's exponential change that outpaces the market. We have leveraged $15 million in solar investment within city limits. In just two years of increasing scope in energy work we have already reduced over 19 million pounds of CO2 emissions. That's equivalent to taking 1,888 cars off the road annually. This is a good start but we are looking for ways to both significantly scale up and broaden this approach to drive even more impactful change.
The next step is in Green Housing, reinvesting pollution and energy fees into housing solutions that impact residential utility bills, improve health, and reduce greenhouse gas emissions. These are all promising steps that need to scale up to truly drive change.
As we roll out these ambitious goals we look at the work through a health equity lens. Minneapolis has developed Green Zones, or environmental justice areas, to recognize areas that are overburdened by pollution. We are investing more deeply in these areas that are overburdened and that were intentionally underinvested in for decades. We work with community-based organizations in both the commercial and residential sectors to connect these programs more deeply to the communities that need it most.
These are the kind of win-win solutions that have happened by bringing together unlikely partner organizations such as community organizations, the Chamber of Commerce and the Pollution Control Agency and our local utility companies. There is a long list of partners to thank that are involved in this work. Combined public-private-community partnerships make these effective voluntary approaches possible.
The Minneapolis Health Department is also bringing the fight against climate change to an unlikely place, beneath our feet. The Health Department uses tree planting, native planting and other regenerative urban agricultural practices such as biochar to engage the community and help drive change. Biochar is a soil amendment with many useful attributes that increases soil productivity by as much as 30%, reduces pollution runoff, keeps nitrogen in the soil and sequesters carbon for two to three thousand years. We are engaged in partnerships with our Native American community, urban farming groups, Parks and Recreation, public schools, and neighborhood organizations in tree, garden, and pollinator planting projects. This partnership work is increasing soil productivity, improving community nutrition with locally sourced food, and turning our soils into carbon sinks to slow down the effects of climate change. Biochar and regenerative agriculture are among the top 100 strategies in the fight against climate change.
These programs are fairly new but they demonstrate that we can significantly reduce carbon emissions into the air through energy efficiency as we assist our communities in obtaining locally-produced clean solar energy. Our community organizations, non-profits and businesses are already collectively saving over $1.3 million each year through the projects we have done with them, not a bad start.
Minneapolis serves as proof that local governments, guided by an environmental justice lens, can help drive real and significant progress in the fight against climate change.