Frontline Blog
Congress Finally Funded the Zika Fight – Here's How We Can Respond Quicker to the Next Outbreak
September 2016
By Chrissie Juliano, MPP, Director of The Big Cities Health Coalition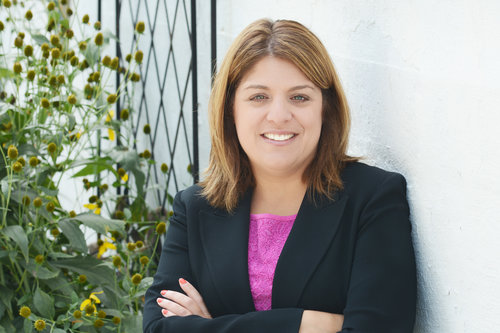 Before Congress left town this week for the end of this year's campaign season, they provided funds to respond to the Zika outbreak – an exercise that took them far too long.
Since Zika emerged in the U.S., and the Administration first requested funds in February, the Zika virus has infected more than 3,300 Americans in the states and almost 20,000 in the U.S. territories, and those numbers continue to rise daily. In Puerto Rico alone, an estimated 50 pregnant women are infected each day, presenting daunting odds for their unborn children. Mosquito season is winding down in some parts of the country, and exists year round in others, but regardless, experts believe the worst is yet to come, as additional cases of Zika surface and the health system begins to care for these Zika-disabled children.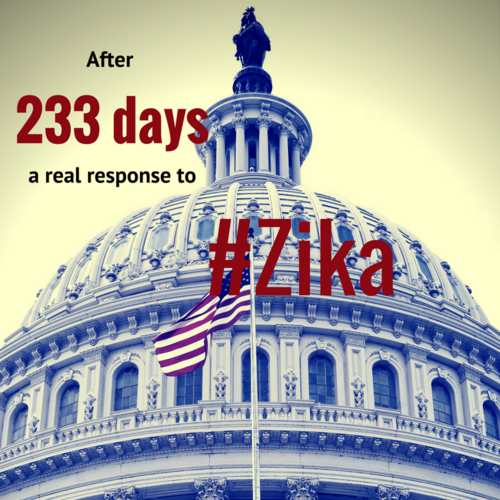 Despite the tragic toll this is taking on expectant parents and families, Congress took 233 days to allocate a single new dollar to contain the outbreak. Nonetheless, city, county, and state health departments have been working around the clock to try to prevent disaster. When the White House requested emergency funding in February, the science behind Zika's symptoms was still somewhat unclear, and the potential toll was a moving target. The hesitation by lawmakers to act was almost understandable. Since then, due to an amazing scientific effort to learn more about the virus and its effects, we now know how devastating it can be and how rapidly it can spread.
There are no excuses for the months long inaction on the part of federal lawmakers who have the power of the purse and a responsibility to protect Americans across the country from harm. Those on the front lines of public health have been fighting this outbreak all summer – and preparing for it even longer – with few additional dollars. Those who have received funding did so only because the U.S. Department of Health and Human Services, through the Centers for Disease Control and Prevention (CDC), tapped existing dollars from ongoing efforts to respond to Ebola and other public health priorities. In the early days of the crisis, for example, the federal government effectively cut local health department budgets by nearly 7 percent. The funding passed this week backfills those cuts, so that ongoing preparedness efforts will no longer suffer.
Unfortunately, the lack of support for the Zika fight is just another example of how Congress tends to starve the nation's governmental public health system. Year in and year out, the system as a whole is chronically underfunded and, despite an expected rise in emerging disease outbreaks and natural disasters, funding for public health preparedness has shrunk by more than 30 percent over the last decade and hospital system preparedness funds have been cut in half. Cutting these systems to the bone does not help us prepare for public health emergencies like the one posed by Zika. Instead, it means ramping up a response for each event. No one pulls out fire hydrants when they are not in use – but this is exactly what Congress forces the public health system to do in between emergencies.
In some ways, this is a wrong that cannot truly be righted. There is no substitute for an immediate response, and no way to make up for years of deep funding cuts. But, there is way to change future outbreaks from being just another political football. Congress can, and should, be taken out of the emergency response business altogether, with immediate decisions about emergency response, and the dollars to support it, put into the hands of nonpartisan experts. Once Congress funds Zika, it should ensure the country is truly "all-hazards ready" by establishing an emergency fund that can be accessed by the executive branch. They created something like this decades ago, the Public Health Emergency Fund. The problem is that it's almost entirely out of money, with only $57,000 remaining. The Federal Emergency Management Agency, or FEMA, has such a fund that they tap as needed – and no one bats an eye.
If such a fund were appropriately supported and accessible, we would be better able to respond to public health disasters that demand quick action, without partisan politics getting in the way. This pool of dollars would likely not be large enough to fund an entire response to every event, but it could give health departments a running start with quicker access to emergency dollars. Congress would still have oversight by demanding accounting and reporting – and deciding whether to allocate additional dollars to the effort in years to come.
The challenges related to Zika are both clear and escalating, and while long past due, Congress did its job this week by allocating dollars. Moving forward, lawmakers should also find the wisdom to hand the reins of immediate emergency response, and the discretion this demands, over to public health experts.