Press Release
Big Cities Health Coalition Applauds Game-Changing Federal Funds for Public Health Workforce
May 2021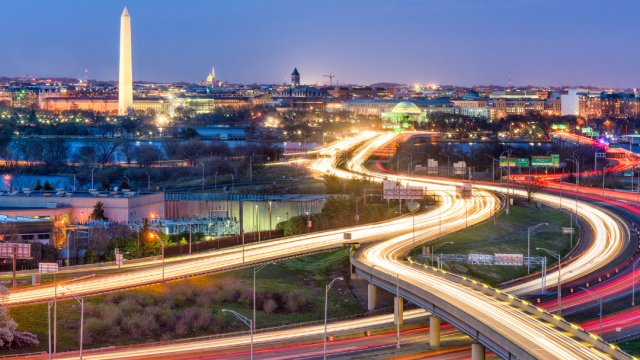 FOR IMMEDIATE RELEASE: May 13, 2021
Chrissie Juliano, MPP, Executive Director, issued the following statement:
Washington, D.C. — The Biden-Harris Administration today announced plans for allocating $7.4 billion in American Rescue Plan funding to support and modernize the public health workforce. This is a historic and game-changing influx of resources to our field.
These resources represent a critical step toward building a diverse workforce trained for not just today, but future public health needs, that can truly protect and promote the health of the public. The plan recognizes that a well-resourced, well-funded public health system cannot be built just on emergency dollars, but demands long-term, sustainable investments. These dollars will provide critical support to our member jurisdictions, as they respond to, and recover from, COVID-19 and work to prevent future emergencies.
We thank the Administration for engaging with us and our partners across governmental public health to invest these dollars where they can make the biggest impact. Key highlights include:
$3 billion dollars to create a new grant program at the U.S. Centers for Disease Control and Prevention (CDC) aimed at workforce retention and long-term stability in not just states, but also in local communities the country.
Over $1 billion to support disease intervention specialists (DIS) to increase local and state health department capacity now and in the future.
$200 million to augment staffing at local and state health departments, not just for technical skills, but other important professional positions.
$300 million to expand existing pipeline programs such as the Epidemic Intelligence Service (EIS), the Public Health Associate Program (PHAP), and the Undergraduate Public Health Scholars Program. This also includes targeted investments in recruiting from historically underrepresented backgrounds, in part through a joint initiative between CDC and the Office of the National Coordinator (ONC) for Health Informatics at HHS.
An additional $337 million to strengthen the public health lab workforce.
Due to years of underinvestment, city health leaders have been forced to respond to the COVID-19 pandemic and other health threats with insufficient capacity, moving staff around from crisis to crisis. Today's announcement goes a long way toward rebuilding the nation's public health workforce. BCHC stands ready to work with the Administration and our partners across the field to do so.
CONTACT: Chrissie Julianojuliano@bigcitieshealth.orgor 202-557-6507
###

About the Big Cities Health Coalition
The Big Cities Health Coalition (BCHC) is a forum for the leaders of America's largest metropolitan health departments to exchange strategies and jointly address issues to promote and protect the health and safety of their residents. Collectively, BCHC member jurisdictions directly impact nearly 62 million people, or one in five Americans. For more information, visit https://www.bigcitieshealth.org.