39 organizations urge White House to prioritize increasing supply of Bicillin L-A for syphilis treatment
October 2023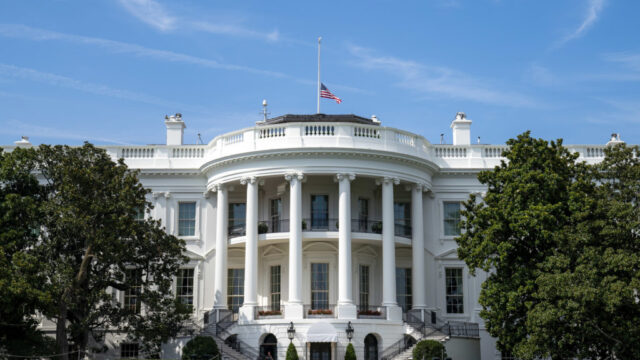 On October 2, a coalition of 39 leading public health groups, including the Big Cities Health Coalition, sent a letter urging the White House Drug Shortage Task Force to prioritize action to end the ongoing shortage of Bicillin L-A. Bicillin L-A is the only approved treatment for syphilis in pregnant women and the preferred treatment for syphilis in adults, infants, and children. Clinics and states have reported being unable to access Bicillin L-A, and Pfizer – the drug's exclusive manufacturer – has reported that they will not resolve the shortage until mid 2024.  
"The Bicillin-LA shortage is not just another drug shortage. It is the latest in a long pattern of syphilis treatment disruption that we've seen in America for decades." says Jeremiah Johnson, executive director of PrEP4All. "Following Pfizer's previous failure to ensure uninterrupted supply, we saw an enormous increase in the number of congenital syphilis cases in the US; we need the government to step in and do whatever it takes to make sure that we don't just see ourselves with the same mess 3 or 4 years down the road."
CDC's most recent data shows a 203% increase in congenital syphilis in the five-year period between 2017 and 2021. Congenital syphilis is completely preventable when a pregnant woman receives an injection of Bicillin L-A. If left untreated with Bicillin L-A, syphilis can cause stillbirth or significant birth defects.
"It's devastating to see the dramatic rise in completely preventable congenital syphilis cases while clinics can't get their hands on the basic antibiotic they need to save lives and prevent profound consequences for newborn babies," says David C. Harvey, executive director of the National Coalition of STD Directors. "The government must launch a response to the syphilis epidemic that guarantees clinics can get the Bicillin L-A they need right now and prevents the repeated shortages like this one from ever happening again."
The letter to the White House Drug Task Force is signed by 39 of the nation's leading public health, HIV, and maternal health organizations.