Stephanie Y. Hayden, LMSW
June 2021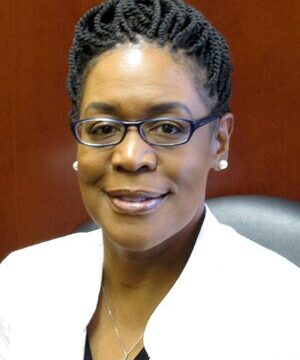 Stephanie Y. Hayden is the Director of the Austin Public Health Department. She has been employed by the City of Austin for 17 years. Prior to the director position she was Deputy Director over Health Equity and Community Engagement. She provided management to the following programs: Health Equity, HIV Planning Council, HIV Resources Administration Unit, Planning and Evaluation and Social Services Policy.
Stephanie has spent the majority of her career as a Public Servant, working in the field of social services and twenty four of those years have been in management. While working for the City of Austin, she has held several positions with progressive responsibilities from Supervisor, Manager, Assistant Director and Deputy Director. Before working for the City, she was employed by the Austin Independent School District at the Alternative Learning Center as the Director of Clinical Services and at the Williamson County Mental Health Center as the Assistant Director. She worked for over eleven years as a Counselor for Travis County Counseling and Education Department.
Stephanie has a Bachelor of Arts in Social Work from Prairie A & M University and a Masters in Social Work from the Worden School of Social Services, Our Lady of the Lake University. She is a licensed master level social worker. She is certified as a Youth Program Quality Assessor and Youth Work Management Training Consultant. She is a trained in Results Based Accountability for Training of Trainers and Coaches. Under her leadership, youth programs have been recognized by the State of Texas for their "Excellence in Programming".
Her most important accomplishment is being the proud mother of her son Cameron who is attending the University of North Texas in Denton.